GD Bakshi controversy: 'Are we weak-hearted?' IIT Madras students ask peers
It is sad that the students who find it hard to voice out their opinion against a few radicals use their contacts and links to publish everything in the national media.
IIT Madras is again in the news. And it is not for another innovation but for another controversy. But wait. Was it a controversy? For the people who attended the event, it was a fierce and passionate speech by a soldier who has given his youth protecting our borders for the security of our country.
It was about the security threats India is facing inside and at its borders from our neighbouring countries. But the story didn't roll out the way it should. Instead, the narrative went to the extreme direction in equating Maj Gen GD Bakshi's talk to "hate mongering" and Maj Gen Bakshi as one who 'glorified violence'. Was it really? Who are really behind it? Let's analyse.
Pre-lecture Analysis: It appears that the plan of calling him a 'war-monger' was already hatched even before his speech. A student Abhinav Surya, belonging to the notorious communist groups in IIT Madras, wrote in his Facebook post on 10th Aug 2016, a day before the talk (please refer the pic below) and we quote, "who is a war monger who keeps shouting, "Pakistan, you can come and take Kashmir if you want". We all know Major Gen Bakshi's anger for Pakistan and he has solid reasons for it. But the plan was already rolled out by our dear anti-social elements to defame him and make a national level controversy. Mind you, this is the same minute fraction of IIT Madras which made loud noises around the nation last year in the form of 'APSC Controversy' and disgraced our esteem institute.
One will realise that the speech was not remotely near to the propaganda which followed the speech. The speech was on "National Security and History of Indian Army". So it was bound to be a tough one. He was supposed to explain the situation and the plans which we don't come across in our daily lives. And the soldier did justice to his speech by touching the tough elements involved in the security of the country. He spoke about the psychological wars played by Chanakya which prevented the destruction of India in the hands of Alexander. He spoke about the weapons and war tactics and how they need modernisation and innovation. He spoke about Netaji Bose and his Indian National Army's role in the independence of India and how the political leaders of that time conveniently neglected his great contributions. He spoke about the 1971 war with Pakistan and how the bravery of Indian soldiers and Airforce got sh*t out of Pakistanis. He showered praise on then the prime minister of India India Gandhi for her leadership in this war. He spoke about how Pakistan has failed to take Kashmir thought war and now it is playing the strategy of 'War of 1000 cuts'. He spoke about nuclear weapons and the timidness shown by our leaders by announcing 'No first use'.
So we must say that the speech was heavily charged one. It was a journey through the galaxy which we have never read about or imagined. He did his best in explaining these tough stuff in the most subtle way possible. And what did he get in return? A title of "War-monger" and a one who "glorified violence". Well if the dissidents feel that it was too extreme, they shouldn't have come to the lecture because the lecture was not by someone like Dalai Lama. Violence is involved when there is a war. My dear friends are quite vocal about peace and everyone should be but one should realise that the peace comes at a cost. And sometimes that cost is the life of a soldier.
Problem is that very few of us understands international relations and politics but we want the become peace agents. We don't understand that Pakistan is trying its best to destabilise Jammu and Kashmir by playing proxy wars and the result of it is the causalities. And what could be the solution to it? In Maj Gen's words "In our generation, we split Pakistan into two. Your generation should split it into four. Only then we can live in peace!". It was said in a context that Pakistan is a rogue state and will not fall in line till it is shattered into pieces. It is his opinion and it is borne out after years of experience of serving in Jammu and Kashmir. He said, "Fighting against Pakistan will unite you", so it was ultimately for the unity of the country and its stability. He did say that India must give missiles to Vietnam in a context that such act would act as a deterrence for China and position India aggressively in the world. It was also said in the context that our political leader should become strong in their decisions when it comes to national security.
A student at IIT Madras now writing aggressively about Maj Gen GD Bakshi's talk, but very few know what he did during the talk? Here is the story… the microphone was given to this student to ask the question in a crisp and "democratic" manner. However, instead of asking questions, he started lambasting Bakshi, calling him a war and hate monger who wants to destroy the world. He then said that he was ashamed of the Extra Mural Lectures team for inviting such a person. The veteran, Maj Gen Bakshi just smiled. The guy accused him, returned the microphone and left the hall in anger. He was not patient enough to listen what Maj Gen Bakshi has to respond. He was not ready for dialogue! No space for discussion. Just accusations! The same person is now writing letter to the director and accusing Maj Gen Bakshi. Is it not hypocrisy from this student's part?
It will be worth noting that a Manipuri student, who had just joined the institute sixteen days back, told Bakshi that, away in Manipur, he was not aware of the extent of divisive forces at play here. He asked if there indeed are forces trying to divide India. Bakshi said, "Yes", and asked the boy to read the book Breaking India. Another important incident during that talk was worth noting. Few students started disrupting the talk by sloganeering, Maj Gen Bakshi calmly said, "This is India, Son, we can debate."
Post Lecture Analysis: The speech was well-received by most of the people sitting in the hall barring a few Kashmiris and a handful of communists which tried to insult the speaker after the lecture. Within hours, the letter written to the Director was leaked and was picked by a few media outlets with the headlines, "Major General Bakshi delivered the hate-mongering lecture, writes IIT-M student to the director" and "Trump at IIT Madras? GD Bakshi's jingoistic speech prompts open letter by student." Everyone forget the last few words of the title writes 'a student' and 'open letter by student' and the personal opinion was projected as the majority's opinion. We will reiterate, the whole melodrama was orchestrated by just a handful of rogue elements which are highly indoctrinated and are notoriously infamous for such activities in the campus.
It is sad that the students who find it hard to voice out their opinion against a few radicals use their contacts and links to publish everything in the national media. But the whole case serves as a case study on what were the motives of such people? Well, after this controversy in IIT Madras, there is a great possibility that other educational institutes will not consider Maj Gen GD Bakshi for the talk. Anyone who will try to strike the topics of national security will be bogged down by the vocal left-liberal intelligentsia. There won't be any talk about Jammu and Kashmir, China, Pakistan, missiles and nuclear Weapons. Anyone who dares to touch these topics will be termed as an 'RSS Stooge' and will be discarded. And this will be the tragic result of the controversy which it never was.
Our only hope at this point of time is that our predictions will become false and people/students will become aware of the developments around. Peace and tranquility are the most desirable for any state but it is important to consider the concerns of a soldier who makes it happen.
Jai Hind!
Chirag Khalde is a project associate at the Department of Ocean Engineering in IIT Madras and Sumeet Roy is pursuing is pursuing MS programme in Department of Business Management, IIT Madras. Views are personal.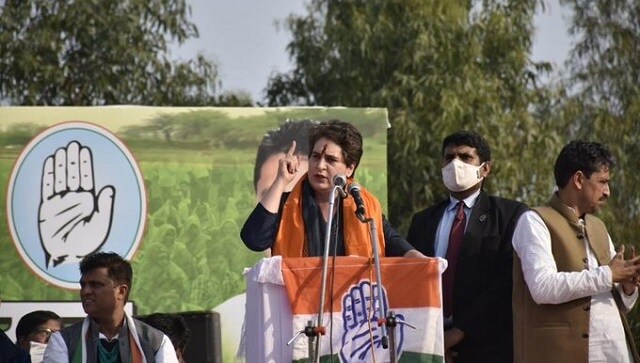 India
As many as seven civilians have been killed by militants in Kashmir Valley in the last five days.
India
The total number of employees dismissed from government services in Jammu and Kashmir in the past six months has gone up to 27 now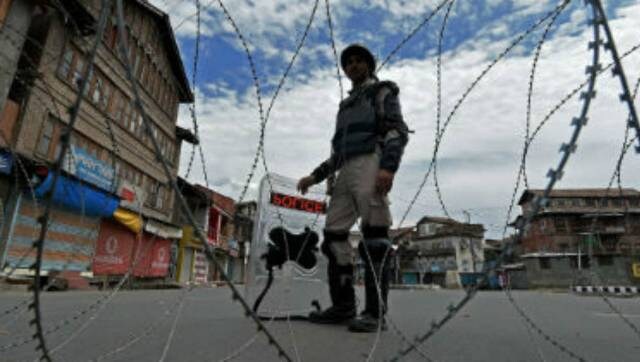 India
This comes just a day after two non-native vendors were shot dead by terrorists on Saturday in Srinagar