Gayatri Prajapati, former UP law minister and prime accused in gangrape case, nabbed, gets 14-day judicial custody
Gayatri Prajapati, Uttar Pradesh's ex-law minister was arrested in Lucknow on Wednesday.
Gayatri Prajapati, former law minister of Uttar Pradesh, was arrested in Lucknow on Wednesday. Prajapati is considered to be the state's "fugitive" minister, a prime accused in a gangrape case.
According to CNN-News18, the minister had been eluding the police, but had been "free enough" to caste a vote in the 2017 Uttar Pradesh Assembly Election. Prajapati had been "missing" since 27 February. He has been sent to a 14-day judicial custody.
On Tuesday, Uttar Pradesh's Special Task Force handed over two of Prajapati's accomplices to the Gautampalli police station, where the initial FIR was lodged.
The Special Task Force (STF) on Monday arrested two of the associates of Prajapati — Ashok Kumar Tiwari and Aashish Kumar Shukla — from Zebra Toll Plaza in Noida. Tiwari and Shukla are also accused in the rape case.
Additional Director General (Law and Order) Daljeet Chowdhary said that three persons named in the FIR have been arrested and efforts are underway to arrest the remaining four, including the minister. Passports of all the accused have been cancelled and lookout notices issued.
Bharatiya Janata Party (BJP) state unit chief Keshav Prasad Maurya had said earlier that the case against Prajapati, at large despite a non-bailable warrant against him, had become the first of its kind case in democratic India. A rape-accused minister continued to be member of the Cabinet and had not been arrested so many days after the FIR was lodged on the directive of the Supreme Court (SC), he pointed out. Social activist Nutan Thakur also wrote to Governor Ram Naik, asking him to suo motu sack the minister. She said that a minister could be removed from his office under the provisions of Article 164 of the Constitution, as he had lost the pleasure of the Governor.
Gayatri Prajapati is a senior Samajwadi Party leader close to both Mulayam Singh Yadav and Akhilesh Yadav. As Akhilesh went twice to campaign for him, opposition leaders have been targeting the chief minister, and even Prime Minister Narendra Modi during his campaigning took potshots at the state government on the issue.
On 17 February, the apex court had asked Uttar Pradesh Police to register an FIR against Prajapati. A woman had alleged that Prajapati raped her when she met him three years ago. She had alleged that she was raped when she fell unconscious after taking tea laced with a sedative. Prajapati took some photos of the victim and then threatened to make them public and continued to rape her for two years.
A non-bailable warrant (NBW) had been issued against Prajapati, Uttar Pradesh's Transport Minister.
Family of survivor alleged threats by UP police
The family of a minor allegedly raped by Prajapati had lodged a complaint, alleging threats from the Uttar Pradesh police, Delhi Police had said. The complaint was filed at the Hauz Khas Police Station on Thursday against senior officers of UP police.
"The victim's family has complained that UP police personnel have been threatening and intimidating them to withdraw the case," Additional Deputy Commissioner of Police Chinmoy Biswal had told IANS.
A team of UP police had visited Aiims, where the survivor is currently undergoing treatment, to record her statement. "We have not registered a case as of now. We are examining the allegations made by the victim's family members," Biswal had added.
Following the Supreme Court's order, UP police had registered a case of gangrape against Prajapati and seven others.
With inputs from IANS
India
Modi tweeted, "I pray for the good health and speedy recovery of Dr. Manmohan Singh Ji."
India
The skit, allegedly giving a modern spin to some characters of Ramayana with a comic flavour, was performed on the occasion of Dussehra by some first-year MBBS students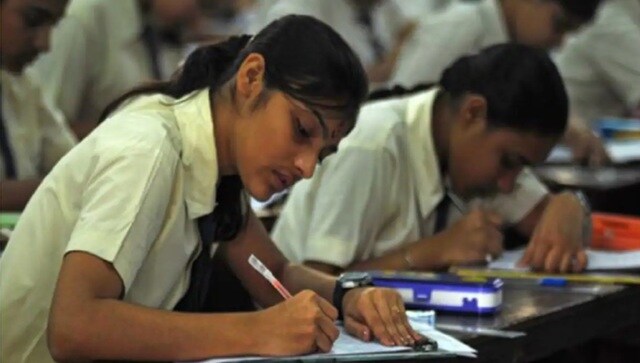 India
The registration process will close on 30 October and the correction window will be activated on 31 October and will close on 1 November.