Gauri Lankesh murder: If journalist's killers were confident about their ideology, they wouldn't have resorted to bullets
Gauri Lankesh was a hardcore opponent of the Hindutva narrative and paid for it with her life, much like MM Kalburgi, writes Bengaluru-based scribe Agni Sreedhar
Gauri Lankesh was killed because she opposed the right-wing ideology. It's as simple as that. She was a hardcore opponent of the Hindutva narrative and paid for it with her life, much like MM Kalburgi, who was killed two years ago because of his beliefs, which were antithetical to the right-wing ideology.
Killed for thinking differently
But this sort of thing — killing voices that disagree with your opinion — is not new. It has however, become a lot worse ever since Narendra Modi came to power at the Centre in 2014. Now, over three years later, most of India is ruled by the BJP and a number of products of the RSS factory.
At the same time, in Kerala, the Communists kill RSS members because they oppose the Left ideology. This is also to be condemned in the strongest voice. The difference is that those Communists don't go out and celebrate having killed people and say that they'll do it again. Compare that with the gau rakshaks who actually express pride over lynching people and state that they will do it again.
It's important to be clear. This isn't an issue of Freedom of the Press or Freedom of Expression. It's that some people simply don't want to hear different viewpoints. Instead of silencing voices of disagreement, why don't these people come, talk to them and maybe even convince them to see their point-of-view?
But they would rather kill people. They don't even bother listening to others.
The need for dialogue
While the people on the Left are open to dialogue, the RSS or right-wing guys don't even want to enter into dialogue. Never mind giving a person a chance to consider his/her opinions. It's not because they don't have intelligent people who can discuss the Right ideology articulately. There are people like Vamanacharya​ and Dattatreya Hosabale who are more than capable of expressing their point very well. They should come forward and participate in dialogue.
I have long been asking stakeholders from all sides (Left, Right and in-between) to come together and discuss, debate and argue their views. But there are simply no takers from the Right.
The reason this group of people who use bullets rather than words do so is because they are not sure of their own ideology. If they were secure about their beliefs and ideas, they would have come out and spoken about them.
Threats against journalists
Certainly, they have tried to intimidate me on a few occasions. Ever since I've been running my online video channel, they've indirectly tried to let me know that they were watching what I have to say and so on.
The fact is, and without being immodest, I'm quite a hard target. Some of these men are have been indulging in violence over a few years. I've been familiar with violence for the past few decades. So they know better than to try and come after me.
What they do instead is go after soft targets like Gauri and Kalburgi. They target people who won't retaliate. Is this the sort of Hindutva we have to accept?
The journalistic community
By and large, the response of the journalistic community has been to come together after Gauri's murder. Especially in Karnataka, journalists from all sorts of ideological backgrounds, whether Left or Right, are speaking in one voice. And they have condemned the horrible act together.
That said, there are some who masquerade as journalists on television, but are a disgrace to the profession. The journalistic community should kick them out. And one of these so-called journalists is actually very intelligent; so why does he have to resort to all this?
What the future holds
Despite how grim things look now, I don't think such ideology-based murders will become more common in the years to come. Gauri's was the first such killing in two years, but it's still one killing too many.
The people responsible for this murder and that of Kalburgi must find new ways to deal with people who disagree with them. Argue with them, talk to them; they are not children, after all. Tell them where they are wrong and convince them. But doing so with bullets is not the way to make a point.
The author is a gangster-turned-writer and journalist from Bengaluru​
As told to Karan Pradhan
Find latest and upcoming tech gadgets online on Tech2 Gadgets. Get technology news, gadgets reviews & ratings. Popular gadgets including laptop, tablet and mobile specifications, features, prices, comparison.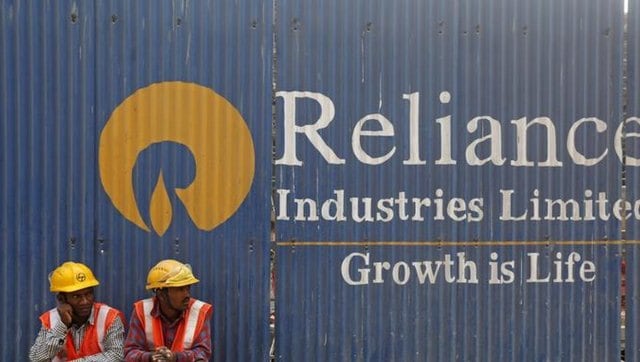 Business
It is the ingenuity and the resourcefulness of Indian entrepreneurs as well as family businesses that hauled us out of that era of scarcity and want.
Lifestyle
This cookbook is an ode to 1Shanthiroad, where the food served has always played an important role, whether the occasion was the launch of an art exhibition, a talk or a performance.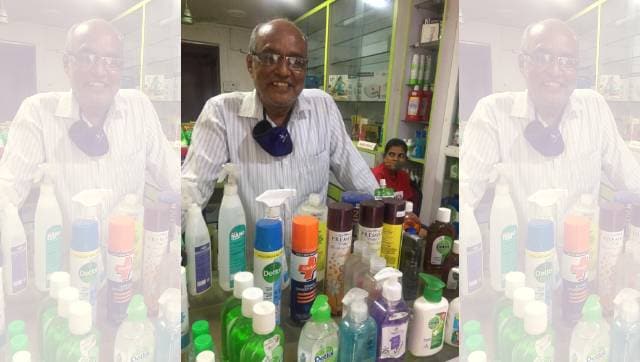 Lifestyle
Through this fortnightly column, Tales From TJ Road, Bachi Karkaria tells the story of Mumbai's metromorphosis