Gauri Lankesh murder: Fear among writers is now unidentified and undefined, says author Shashi Deshpande
Some time ago when I was speaking to senior author Shashi Deshpande, she had made a comment that the present situation was 'scary'. It is not a term she uses often
Some time ago when I was speaking to senior author Shashi Deshpande, she had made a comment that the present situation was "scary". It is not a term she uses often. If someone like Deshpande feels something is "scary", then it is time to take a step back and take stock of the situation — by way of context, the author quit her position at the Sahitya Akademi protesting against MM Kalburgi's killing. After all we are in Karnataka, not in Pakistan, North Korea or even Kashmir.
Karnataka writers or intelligentsia live in safety compared to their counterparts in some troubled places. That is why the killing of Kalburgi was a great shock. That is why the killing of Gauri Lankesh is an even larger mystery. Both were expressing their dissent, but were in no way dangerous to society. They were not converting people. Their influence was not a threat to the powers they were opposing. In fact, Gauri was not at all a threat. She was not a force to reckon with. Whatever she wrote could not shake their empire. She was only a minor irritation.
Of course, she did use the sort of language that would irk persons targeted. She did not mince words but used street language to cut down the people she was opposing. One may disagree with the ruling party but still it is an elected party, and its leader has millions of followers. To call a prime minister a "chhakka" or "chaddi" was not in good taste. To write an article titled 'Carnage of Chaddis' is definitely instigating. Some of the videos circulating show her using some very rough words to condemn the right-wing.
The following are edited excerpts of my discussion with Deshpande:
Is liberty under threat in Karnataka? And do writers in the state feel threatened? What should the intelligentsia do? Stop writing?
I don't like the word intelligentsia or intellectual. Writers are ordinary people. They are not dangerous. Dangerous are those young people who are trained to hate. They are most dangerous. I don't worry about the killers, I worry about these youngsters who are being trained to hate.
There is this atmosphere of fear. When did the writers feel this threatened before? Was it during Emergency? Writers protested even then. Do you feel the threat?
The threat is very much there. But the type of fear is vague. Whom do we fear? Of whom am I afraid? The fear now is unidentified, undefined. This is shadow fighting. You don't know who you are fighting against. Strangers turn up on motorcycles, kill and get away. This cannot happen over and over again. This will stop, has to stop. Every time there is a killing, there is fear.
But has the threat perception changed? How significant is the police protection that the state government has announced for some select writers? After all, if the 'intelligentsia' is fighting the system, can it go seeking protection from the same source?
Nothing is achieved by merely providing police protection. The government just wants to show that it is doing something, in order to answer all those who question what the government is doing. Police protection will not stop those driven by hate to stop doing what they want to do. They will find some way to accomplish their task. For the writers, police protection is actually a nuisance. Imagine constantly being with someone who you think will protect you. In theory it sounds good and gives confidence to both the writers and the government. Actually, this is the first time Chief Minister Siddaramaiah has given a message that writers matter. Writers never mattered very much in the past.
I think a soft-spoken and gentle man like Channaveera Kanavi (89) and freedom fighter, thinker HS Doreswamy (99) do not depend on police protection to speak their mind. The very idea of speaking one's mind only under police protection is misleading. The real solution should be that people must learn to live with dissent. That does not mean one can defame anyone. There is a thin line between speaking the truth and being offensive.
In Karnataka there is a rich tradition of eminent writers and thinkers who have stood up for their beliefs, even under great pressure. My father Sriranga, and Shivarama Karanth, and Lankesh. They have always believed in writing, speaking their mind without fear. We must not let that spirit die. We must not let go.
There is already talk about how "if one person has police protection, why doesn't some other person?". It's slightly cringeworthy.
It is high time writers come together as one voice. After Independence, writers have not come together. Writers are very selfish. They only worry about their publicity, their awards and their foreign tours. It is so strange to hear writers involved in caste politics. Imagine dividing writers on caste! It is time we have to put aside our differences and come together. If 1,000 people write what they want to write it will make an impact. Whatever you feel like writing, you should feel free to write. Not just against government, religion or ideology but anything one believes in. It takes courage to do that.
Are there writers with courage?
There are many. Take for example Nayantara Sahgal. She is 90 and suffering from two kinds of cancer, yet her spirit does not die. Ramachandra Guha is another example. He is not afraid to speak his mind. People should not be afraid.
Actually, it is people who are not afraid who have been targeted. Take for example Salman Rushdie and Taslima Nasreen...
In Rushdie's case, they really went after him. He knew who his enemies were and why he was being persecuted. Britain spent too much money protecting him. Taslima is a very unfortunate woman, I feel. She has not been able to find a place. In both their cases, they knew the source of the threat. Now, we really don't know, who killed Kalburgi and Gauri. The undefined fear, undefined threat is the difference.
The author is a poet, scriptwriter and journalist
Find latest and upcoming tech gadgets online on Tech2 Gadgets. Get technology news, gadgets reviews & ratings. Popular gadgets including laptop, tablet and mobile specifications, features, prices, comparison.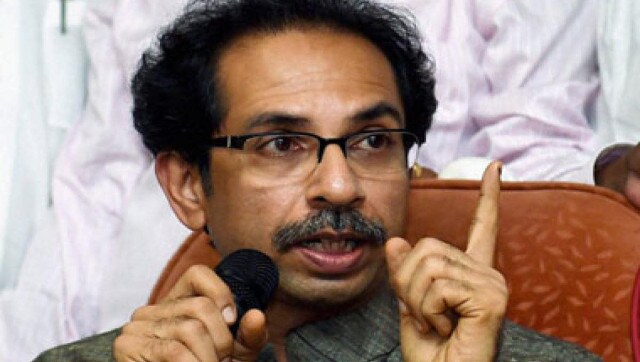 India
Maharashtra claims certain areas which are part of Karnataka including Belgaum, Karwar and Nippani, contending that the majority of population in these areas is Marathi- speaking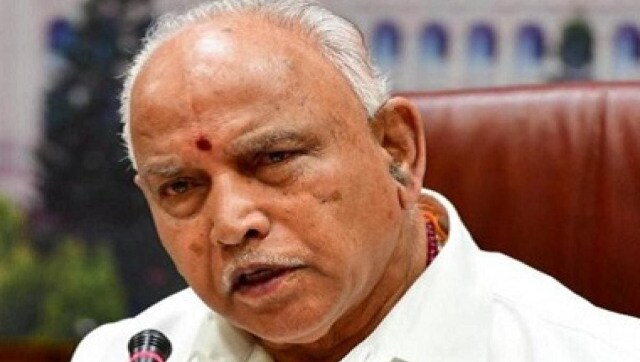 India
BJP legislators have expressed serious reservations about MLCs not elected by the people being made ministers and also on their 'seniority or sacrifice' not being considered
Politics
The cabinet expansion in the state has been on the cards for over a year now, and the delay has led to some unease in the state unit