Gauri Lankesh murder: Controversies, political affiliations are only complicating the investigation
Gauri Lankesh murder turns political as the ruling Congress sees an opportunity to pin down the BJP as the opposition party digs itself into a hole.
A senior BJP legislator in Karnataka has sparked off a controversy by saying that Gauri Lankesh, senior journalist and activist who was shot dead two days ago in Bengaluru, would not have died if she had not indulged in anti-Hindutva writings.
DN Jeevaraj, a former minister in the BJP government that ruled the state between 2008 and 2013, told a party rally in Chikmagalur district's Koppa taluk: "If she had not written on the celebration of the death of chaddiwalas (reference to RSS), wouldn't she have been alive today?"
His entire statement reads thus: "During the Congress government, we have seen how RSS workers have lost their lives. If Gauri Lankesh had not written the celebration of the death of chaddiwalas, wouldn't she have been alive today. Gauri is like a sister to me but the way she has written against us is unacceptable."
Jeevaraj was addressing party workers when the police banned a bike rally to the coastal city of Mangaluru, the heartland of the BJP's support base, from different parts of the state.
The BJP has been demanding a ban on Muslim organisations like the Social Democratic Party of India (SDPI), the Popular Front of India (PFI), among others, for allegedly supporting the killing of RSS workers. The BJP also wants the resignation of environment minister Ramanath Rai for supporting the Muslim organisations.
Chief Minister Siddaramaiah raised questions over Jeevaraj's comments. "What is the meaning of it? What inference can you draw from his statement? Does it not mean that they are behind this?"
"I made that speech under tremendous pressure from the police who did not want me to address the party workers. We were all arrested later. I had said that 11 of my party workers were killed during the Congress regime. Since she (Gauri Lankesh) was close to the chief minister, she should have asked him to get all those responsible for the murder of my party workers also arrested," Jeevaraj told Firstpost.
"This is why I asked for a CBI inquiry that will cover the deaths of Gauri and litterateur Dr MM Kalburgi as well as the murders of 11 workers of the Sangh parivar," he said.
"My mistake was that I should have added one more sentence that would have given a different meaning. Why should I have anything against a senior journalist like Gauri Lankesh?" asked Jeevaraj.
His statement assumes significance because the Special Investigation Team or SIT set up to probe the killing of Gauri Lankesh is also examining her articles in her newspaper and her social media posts to find the motive in her murder. The SIT began its assignment with a visit to the scene of crime on Thursday.
RSS denies involvement
As condemnation of Lankesh's murder continue to pour in, the RSS too has been quick to react. On Tuesday night itself, the same night Gauri Lankesh was murdered, RSS Kshetriya Sangha Chalak V Nagaraj not only condoled the "dastardly act of the cowards" but also urged the government to identify and arrest the miscreants who killed both Gauri Lankesh and MM Kalburgi in August 2015.
Despite allegations by media of the murder having been perpetrated by fringe outfits close to the RSS, the Sangh's leaders termed this as "frivolous and ridiculous". Lakshminarayan, RSS spokesman based at Bengaluru, initially refused to say anything on the issue. "We don't want to clarify ourselves when our actions and deeds are human-oriented," he said.
When asked why a section has begun pointing fingers of suspicion towards the RSS, blaming Hindu radicals for the murder, Lakshminarayan said everybody knows the RSS philosophy and that it was humane in its activities. It has become a fashion for some people to come out with statements against RSS and this happened even when scholar Kalburgi was murdered, he said. "Who prevented the government from identifying the killers? On Tuesday also, immediately after the news of Gauri Lankesh's death, our Kshetriya Sangha Chalak came out with a statement asking the government to nab the culprits immediately and take all measures to protect people," added Lakshminarayan.
Another RSS leader Raghu Akmanchi said that in a democratic set up, every one has the right to dissent or accept another viewpoint. But this does not mean that anybody has a right to kill. "If the state government has taken Kalburgi's murder seriously and nabbed the culprits, this would have not happened," he said, adding that RSS stood for highest democratic values and struggled for it.
However, many rationalist groups are pointing fingers at Hindutva forces and have been tweeting against them. Politician Devanoor Shivamallu and friend of Gauri's father P Lankesh appeared realistic on the issue. "Without breaking the cases of Dabholkar, Pansare and MM Kalburgi and now Gauri Lankesh, it is speculative to suspect the role of any right radical groups' involvement in this murder," he said, adding that in a democracy, nobody has right to kill another.
Former minister H Vishwanath, also a writer himself, blamed the state government for the death of Gauri Lankesh. "Who held down the hands of state government in unearthing the killers behind Kalburgi murder? Chief Minister Siddaramaiah's callousness towards sensitive issues led to the collapse of law and order situation in Karnataka," he alleged, suggesting the government hand over the case to the CBI.
Many angles to Gauri's death
With the fading away of progressive movements launched by Dalit Sangarsh Samiti, Karnataka Rajya Raitha Sangha and other similar Left-oriented progressive organisations, Gauri Lankesh picked up the gauntlet and individually started challenging vested elements.
While Leftist organisations and intellectuals welcomed and praised all her ventures, intellectuals who were right of Centre questioned her allegedly biased view towards them.
The allegation against her was that in the process of supporting various people's causes, she forgot the wrongdoings and misdeeds of the people and organisations which she supported. It was an open secret that in recent days that she had vociferously supported all the decisions of the present Congress government in Karnataka, especially its chief minister Siddaramaiah who describes himself as a Lohiaite.
Gauri shot into the limelight when she not only protested the alleged fake encounter of Naxal leader Saketh Rajan but also got possession of his body for performing the last rites in Bengaluru when his family members refused to take it.
Since then, she was viewed as a front runner in issues where there was violation of human rights or atrocities on Left wing activists by right wing groups. She even headed "Karnataka Komu Souardha Samiti" (Karnataka Communal Amity Committee) and led protests in the districts of Karnataka, particularly in coastal districts, whenever fascist elements took law into their hands.
When moral policing incidents rocked the coastal districts of Karnataka, Gauri was in the forefront, challenging them. She acted as a mediator between the government and Naxals active in the Malnad region of the state and succeeded in bringing a couple of them to the negotiating table and surrender before the government.
Gauri was also embroiled in a family feud with her brother Indrajit Lankesh, a film producer and an artist. When Indrajit took control of their father's famous "Lankesh Patrike" tabloid, Gauri decided to start one of her own – termed "Gauri Lankesh Patrike", a Kannada weekly tabloid.
Find latest and upcoming tech gadgets online on Tech2 Gadgets. Get technology news, gadgets reviews & ratings. Popular gadgets including laptop, tablet and mobile specifications, features, prices, comparison.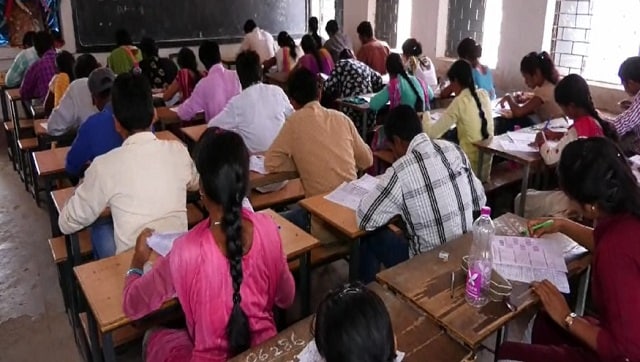 India
The students who tested positive for the coronavirus were brought to the examination centres and dropped back to their respective places in the Department of Public Instruction's ambulance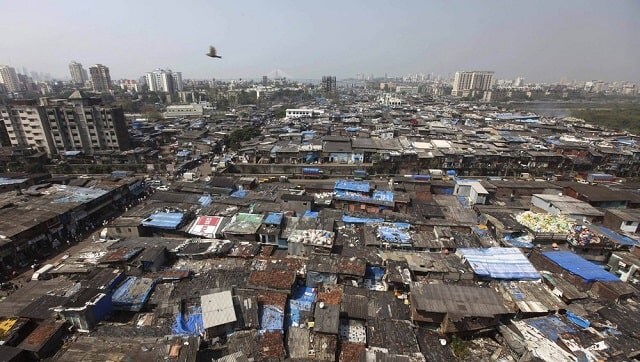 Lifestyle
In the post-COVID world, how much would design and structural modifications in places like Dharavi, contribute to bringing about substantial change in the living conditions of people living in overcrowded slums? Journalist and researcher Dipti Nagpaul explores.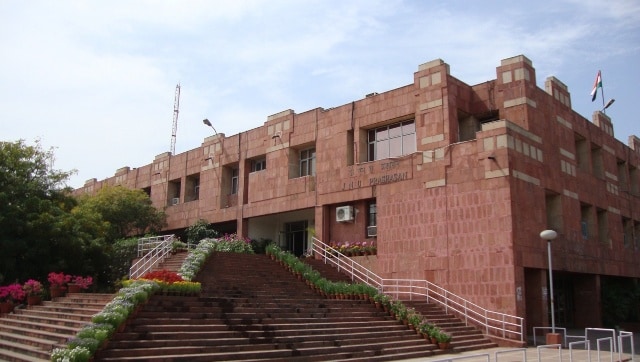 India
The complainant said the student linked operations against terrorists in Jammu and Kashmir to the RSS and termed the outfit anti-national