Gateway of India should be renamed as 'Bharat Dwaar', demands BJP MLA
A BJP MLA demanded on Wednesday that the landmark Gateway of India be renamed 'Bharat Dwaar' as a fitting tribute to patriots, martyrs and freedom fighters.
Mumbai: A Bharatiya Janata Party (BJP) lawmaker demanded on Wednesday that the landmark Gateway of India be renamed "Bharat Dwaar" as a fitting tribute to patriots, martyrs and freedom fighters.
"The days of the British rule are over now and name of Bombay has been changed to Mumbai. Many railway stations have also been renamed, so the Gateway of India should now be renamed and called 'Bharat Dwaar' henceforth," demanded six-time legislator from south Mumbai Raj K Purohit.
The senior BJP leader said he had conducted informal discussions on this issues with partymen and others who expressed the desire for an "Indian name" for Gateway of India, ranked among the most famous and photographed monuments in India.
Terming the majestic building as "a symbol of slavery", Purohit said he has written a letter to Chief Minister Devendra Fadnavis, demanding it should be rechristened to shed off the British legacy associated with it.
He said it was a matter of regret that nearly 70 years after the Independence, the building continued to be known by the name symbolising the 150 years of British rule, and which ultimately proved to be "Get-away from India" for the colonial rulers.
Purohit said that "Bharat Dwaar" would instill a sense of nationalist pride among all Indians on the lines of several major monuments, roads, buildings, institutions, railway stations and other locations whose names had been Indianised in the past few years.
The regal Gateway of India, one of the most prominent and well-known landmarks in India after the Taj Mahal, is a "must-see" for all visitors to the country's commercial capital and is among the most-photographed as well.
The foundation stone for the monument was laid by the Governor of Bombay State, Sir George Sydenham Clarke, on 31 March, 1911, at what was an erstwhile crude jetty used by fisherfolk and renovated for royal or VVIP landings at Appollo Bunder, at the southern tip of Mumbai in the Arabian Sea.
The monument was to celebrate, honour and commemorate the historic visit of Britain's King Geoge V and Queen Mary to India for their formal proclamation as the Emperor and Empress of India at the Delhi Durbar, when they landed here in December 1911.
A cardboard model of the proposed monument was presented to the royal couple and the final design prepared by a Scottish architect, George Wittet, was approved later.
Shortly thereafter the construction of the monument comprising Hindu and Islamic architectural styles of Gujarat, commenced in yellow basalt and reinforced concrete.
It was finally inaugurated by 4 December, 1924, nearly two decades after the existence of another global landmark, Hotel Taj Mahal Palace, located right opposite the Gateway of India.
Visitors are awed by the imposing 85-foot tall (nearly a 10-storeyed) monument combining elements of a Roman victory arch with 16th century Gujarat architecture— while the arch is of Islamic style, the decorations and designs on it are in Hindu style.
India
There is a substantial case to be made for taking section 124(A) or sedition law out of the IPC, given that it has no relevance in a democracy and plenty of scope for misuse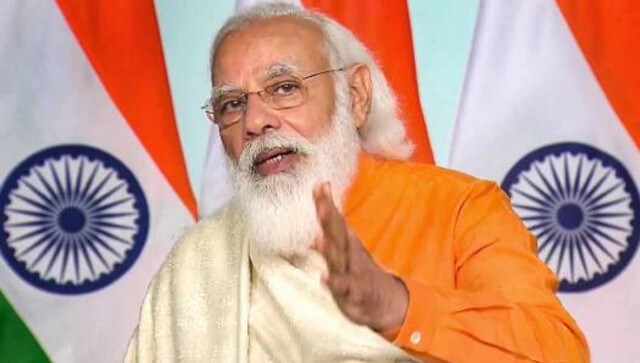 India
Former diplomats speak from an elevated podium. Recent criticisms put forward by them, however, are by and large polemical attacks driven by a strong dislike of the prime minister. They have every right to do so but these comments should then be construed as political, and not objective policy assessments.
India
India ranks below four South Asian countries — Bhutan, Nepal, Sri Lanka and Bangladesh — and has an overall score of 61.9 out of 100