Funds from Gulf being used for radicalisation of youth in Jammu and Kashmir: Officials
The flow of suspected hawala funds from Gulf countries is adding to the woes of security agencies in Kashmir Valley.
Srinagar: The flow of suspected hawala funds from Gulf countries is adding to the woes of security agencies in Kashmir Valley as the illegal money is reported to be mainly used for creating infrastructure for radicalisation of youths in a bid to wean them away from centuries old Sufi tradition.
As new religious institutions dot several parts of the Kashmir Valley, they have been attracting youths more where, according to the security assessments, the young men are indoctrinated with the type of religion being followed by likes of banned Islamic State and al-Qaeda terror groups.
The new trend has left many religious heads, who refused to come on record, worrying as they believe that the new generation of youth is being weaned away from Sufi tradition that has been followed in the Valley for centuries.
A senior security official, who spoke on the condition of anonymity, said while older generation families offer prayers at their traditional mosques, the youth prefer to pray at the new religious places which have been built in the last couple of years.
As questions crop up over the funding for new mosques, the Army, Police and central security agencies believe that large amount of illegal funds are been pumped into the Valley from Gulf countries and they apparently go unchecked.
"The funds come in small amounts to avoid detection. Besides we believe that certain business houses having their establishment in these countries, overinvoice their products and pass on the surplus funds," a senior police official said.
During various stone-pelting incidents in the Valley, the security agencies have seen "ISIS-JK" flags coming soon being waved by miscreants. "While we hope this is a publicity stunt but at the same time, we are closely watching it," a senior police official said.
The recent spurt in growth of large number of local militants can be attributed to this new trend and change in mindset of sections of the younger generation who have become more hostile, is also a general observation across the board among all wings of security agencies.
This large inflow of hawala funds from Gulf countries and more Kashmiri youths getting sucked into militancy are dangerously stoking terrorism in the Valley in a fresh test for security forces in their anti-militancy operations.
An axis from Tral, Batapora, Panjgaon and Yaripora in South Kashmir is witnessing a dominance of terror group Hizbul Mujahideen, while in the other axis from Palhalan to Sopore this group and few militants of Jaish-e-Mohammed are calling the shots, according to officials.
Since January this year, nearly seven boys have reportedly vanished from the Valley with Kulgam and Anantnag in South Kashmir accounting for them. Last year, according to a reply in the Parliament, 82 boys had been sucked into militancy.
While terming it as a dangerous trend, security officials said the difference between today's militancy and that during early 1990's is the ideological conviction of the present lot is far more superior than that of the terror groups during the previous years. Kashmir is witnessing a trend of 'Pan-Islamisation' where the young boys are opting for the path of terrorism knowing fully well that they are at the risk of being killed, the official said.
On the funding part, the security agencies feel that organisations like Enforcement Directorate and Income Tax need to focus more on flow of funds into Kashmir. The previous regime of National Conference and Congress had pushed the Enforcement Directorate to open their offices in the Valley but in last three years, only a few attachments have taken place.
World
The US vice president in her hour-long meet with the prime minister said that there were terror groups working in the country and asked Islamabad to take action against them
India
The Congress leader has made trips to Gujarat's Akshardham temple and the Mahakaleshwar temple in Ujjain in the past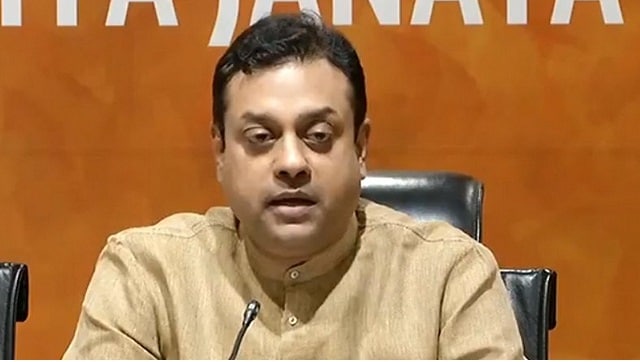 India
BJP national spokesperson Sambit Patra, in a press conference, alleged that the Congress sacrificed not only the Kashmiri Pandits but also the development of the region