From Rupert Murdoch's chosen one to Sheena Bora murder case: All we know about Peter Mukerjea
The last 72 hours will undoubtedly have taken their toll on the various wings of Indrani Mukerjea's family. But what do we know about the man at the eye of the storm presently swirling around Indrani's 'family', her husband Peter Mukerjea?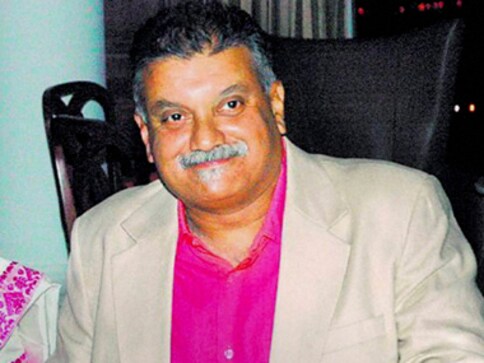 The last 72 hours will undoubtedly have taken their toll on the various wings of Indrani Mukerjea's family. The intense media scrutiny alone would have been bad enough, were it not for the criminal charges she also faces.
But what do we know about the man at the eye of the storm presently swirling around Indrani's 'family', her husband Peter Mukerjea?
Born Pritam in 1956, The Indian Express reports that he "was chosen by global media baron Rupert Murdoch to steer his ship in India", and accordingly appointed CEO Star India in 1999. Before that, DNA reports that he worked with Ogilvy & Mather as an account director in New Delhi and London, and Needham Advertising as a regional group account director in Hong Kong, in 1993.
His stint at Star began in the same city shortly after, as sales director (India). At the time, Star India broadcast only three English channels in India: Star Plus, Prime Sports and MTV. Peter was shortly re-stationed to India, given additional charge of the West Asia market in 1996, and appointed executive vice-president in 1997.
The Telegraph recounts that the era during which Peter helmed Star India was a pivotal one in Indian television, describing it as "a turbulent phase of growth in the Indian television industry when big bucks chased mega, high-decibel programmes, which meant that every honcho was forced to lay his reputation on the line and bet his business every single day".
In late 1990s, Peter Mukherjea was no ordinary name. He enjoyed unfettered access to corridors of power. During the Atal Behari Vajpayee regime, there was a move to take Star News off the air following the government's decision to restrict the foreign investment in the media to 26 percent.
Peter pulled the strings and managed to keep the channel on air till he found an Indian partner.
It was in 2000, Mukerjea turned Star's fortunes around by creating an Indian version of Who wants to be a millionaire?, in which "the stroke of genius" according to The Telegraph, was to "persuade Bollywood's greatest star, Amitabh Bachchan, to host the programme that was renamed Kaun Banega Crorepati?".
He developed friendships across party lines and was equally at ease in roaming around power centres when the UPA took over after 2004 elections.  He found access to Prime Minister Manmohan Singh's office easy, as his stature as the country's top media honcho remained undiminished. This enabled him to get access to Congress president Sonia Gandhi as well.
However, over time, Star India's success contributed to 'jealousies within the organisation' and by 2006, Peter was sidelined. His role entailed serving as chairman, while his deputy Sameer Nair, handled day-to-day issues. The next year would see Peter hand in his resignation.
He told CNBC-TV18 in an interview published by moneycontrol, "There is nothing that is guaranteed in the world of television and loyalty is pretty fickle." He alluded to one of the reasons for his departure by stating "it (the bifurcation of Star India into Star Group and Star Entertainment India) was a catalyst for me to actually start thinking what new opportunities existed outside Star, and perhaps the media business".
As it turned out, that new opportunity was INX Media, which he joined as executive chairman shortly after his departure from Star India.
Even after leaving Star India, Peter continued to hog the headlines on account of his new media venture, in which he shared the limelight with his wife and INX Media CEO Indrani. Together, they formed a powerful team that launched a slew of media ventures including an English news channel, News X. They hired top journalists, including Vir Sanghavi, to run the channel.  Before the channel could take off, Peter-Indrani had a serious run in with Sanghvi and his team. Though Sanghvi left News X, the bitter feud undermined Peter's stature.
He found himself in a completely untenable position following the economic downturn of 2008 that caused his exit from the INX.
With his mind on selling his 50 percent stake in the company — which was also financed by private equity investors Temasek of Singapore, New Silk Route and New Vernon Private Equity — he fired off an angry piece titled, 'In TV, you need to bet your company everyday'. He wrote:
"(I)f you're planning to venture out on your own with PE partners, my one word of advice is —  don't.
Find a strategic partner instead. The guys who work in these outfits are slick dicks and never seem to have enough time as very often they've over stretched themselves: rushing from one meeting to another and even when attending the board meeting of one, they're on their Blackberries working on another. Clearly an undisciplined lot. Some also fall into the category of being compared to a pair of nun's knickers — very thick, despite being MBAs from the IIMs".
Since then, Peter and Indrani slipped into oblivion till their names once again hit the headlines in connection with the Sheena murder case.
Peter's first wife was Dehra Dun resident Shabnam, with whom he had two sons —Rahul, who lives in Dehra Dun and Robin who is "perhaps working in England". It was in the early 2000s that Peter was indirectly introduced to Indrani by Alyque Padamsee. Following a brief courtship, Peter and Indrani were married.
Politics
The CBI once again raided Karti Chidambaram's homes and offices over fresh allegations of taking a Rs 50 lakh bribe to facilitate the visa of 250 Chinese nationals for a power project. The Congress MP is no stranger to controversy. He's been investigated in the INX Media case and the Aircel-Maxis deal
India
Sources said in 2011 Karti Chidambaram allegedly got these illegal visas from Home Ministry against rules when father P Chidambaram was minister
India
The court stated that keeping in view that the accused (Indrani Mukherjea) is ready to furnish cash bail provisionally, she will be released after furnishing the cash bail of Rs 2 lakhs