From cross-border tension to lynch mobs: When violence becomes political gambit and herd follows the venal leader
When political entities tacitly or openly seek confrontation, they send a message to their followers that it is alright to spread violence.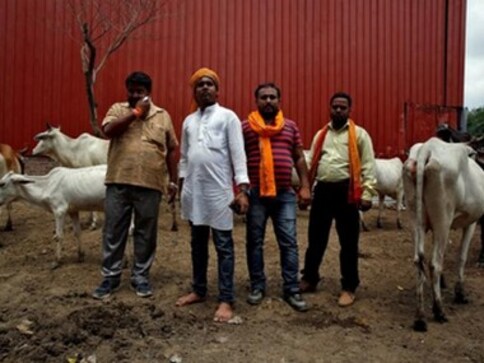 India and China have shared political, economic and cultural relations for thousands of years and are not natural enemies. Yet, in recent times, the hostility is rife and the aggression obvious.
Similarly, Hindus and Muslims have historically lived together and worked together. Even during the Mughal empire, Muslim rulers had Hindu advisors. Birbal was Akbar's confidante and Chandra Bran Brahman was a poet in the courts of Jahangir, Shah Jahan and Aurangzeb.
Throughout history, the northern and southern parts of India were an entity and rulers of both hemispheres lived in harmony. Christians were not only tolerated but held in esteem and the affluent in Hindu and Muslim societies opted to send their children to schools run by Jesuit and Patrician orders. Girls went to convents managed by nuns. Even after the British left, a convent education was coveted. But the recent past seems to discredit this harmony.
All this makes one wonder, what has gone wrong? Writing a brilliantly incisive piece on the marketing of violence, Ian Buruma, a professor of democracy and human rights, said:
"What is astonishing, however, and deeply disturbing, is how quickly extreme violence can erupt among people who have lived peacefully together for a long time. German Jews went unmolested by their gentile neighbours until Nazi leaders stirred up the mobs after 1933. Christians and Muslims coexisted for centuries in Sarajevo, until Serb agitators, backed by armed forces, called for violent expulsions and murder,"
"Hindus and Muslims, who had left one another alone, or even had friendly relations, suddenly went for one another's throats when the largely Muslim north broke away from predominantly Hindu India in 1947. Muslims lived peacefully in Burma until Buddhists, egged on recently by fanatical monks, started burning down their houses and beating them to death."
A recent video that went viral on social platforms, showing United States president Donald Trump punching the face of a man with a CNN logo on his head, he says, is evidence of a new marketeer in this business. After Trump, come his fans, ready to do the same: attack the media. And there have been several incidents on record of his fans flattering Trump through imitation. So much for the watchdogs of society.
The man with power using it to whip sentiment is our new mascot. When leaders pick up the banner and espouse division we, the herd, follow. The lemming effect is further exacerbated by the dubious distinction that 'blood sport' is in our genes. So, if people from Assam or Meghalaya or Sikkim come to the hinterland, we mock them where once we admired them. In the cosmopolitan commercial city of Mumbai, the Mumbaikar frowns on outsiders.
Again, it is political leaders who spread the doctrine of hatred. It gives them control. They have identified the enemy.
Take our caste system as an example. Contrary to the belief that lower rungs of this totem pole were always mistreated and the manner in which that defence has become an armour for mounting flagrant acts of violence, the fear factor today is massive. When political entities tacitly or openly seek confrontation, they send a message to their followers that it is not just alright to rape and pillage but that there will be a rescue at the end of the orgy.
After Indira Gandhi was shot, legend tells us that even as Rajiv Gandhi was ushered in to replace her with what could only be called fawning servility in its unholy haste, he made an untoward remark about getting the community responsible. In minutes, centuries of affection, love and admiration for the 'warrior Sikh' melted down like a candle in the sun as a killing spree tore the capital apart.
If this was to occur today, what with tweets and WhatsApps and the mass and instant distribution of a message, there would be mayhem. A nation like ours sits on several time bombs. Irresponsible and venal political leaders have stopped caring to even put up a pretence. Violence is now a political gambit.
Do we turn to our leaders and tell them to stop. Explain to them that silence or deliberately delayed responses are even more harmful and dangerous and that we have to stop following them like lemmings off the cliff.
Prejudices have now come to the fore. The erudite Shashi Tharoor, speaking on the looting of India by the British, explains the cordiality of the relationship between the north and the south to the interviewer Shoma Choudhary. And she says, "Oh but you are an aberration, you are too fair, Shashi to be an asur (demon)."
I rest my case.
India
Our 'eminent' historians and social scientists argue that the nature of history is static and there is not enough new evidence that could warrant the rewriting or revision of history and history textbooks
India
A well-designed taxonomy will put India on the green finance map and nudge India towards its climate and growth goals as envisioned by the prime minister in Glasgow
Politics
These elections are critical because they are a sharp departure from templates set for years. They may shape the future of India's politics in some way