Kulbhushan Jadhav's family and friends in shock after death sentence, say 'spy charges' outrageous
Speaking with the media, the neighbours and friends said it was absolute nonsense that Jadhav could be involved in spying or any such activity he has been accused of.
A pall of gloom descended on a quiet suburban housing complex where former naval commander Kulbhushan Jadhav — sentenced to death by Pakistan — lived with his parents and other family members.
Shortly after the media flashed the news, several neighbours and close acquaintances living in Silver Oak building in Hiranandani Gardens, Powai, converged at the compound carrying handmade placards.
Jadhav's family was taken by surprise when they heard the news. As a report in Pune Mirror states, "Jadhav's wife, his mother, his son Shubhankar and daughter Bharvi, who arrived at the family's 502 B Silver Oak apartment at Hiranandani Gardens on a vacation from Pune on Sunday, were left shocked by the news of Jadhav's sentencing. Just like the Indian foreign office, they did not have the slightest inkling of Jadhav having been put on trial in Pakistan."
The Indian Express quotes a source close to the family as saying that the family was shaken by the revelation that first reached them through the media. The family knew of Jadhav's arrest but were hopeful of his release after Pakistan decided to release an Indian Army jawan, Chandu Chavan who had crossed over to Pakistan. They were also hoping for a more fair trial and thought that Indian government would be able to negotiate for consular access after Hamid Ansari, a Versova resident who is also arrested by Pakistan Army on spying charges was granted the same. The news therefore completely took them by surprise.
His friends and acquaintances have been equally taken aback as the news hit the headlines that Jadhav was an alleged Indian spy.
Speaking with the media, the neighbours and friends said it was absolute nonsense that Jadhav could be involved in spying or any such activity he has been accused of.
"In fact, after taking retirement from the Indian Navy, he was trying to establish his own business. The Indian government must make all efforts to secure his release," one neighbour said.
Another neighbour, Subrato Mukherjee, said Jadhav and his family have always been very helpful to all the society members and he had even taken Marathi lessons from his parents.
"We could approach him for any problems or issues concerning the society and he was ever ready to help out," he added.
Several others demanded that the government must secure his release as soon as possible.
Another friend from Jadhav's childhood feels shocked and refuses to believe that allegations levelled against Jadhav could be true. "Jadhav always spoke about starting his own business after quitting the Navy. In early 2000, he took voluntary retirement and become a trader. He used to travel abroad for business-related activities. We find the claims made by the Pakistan Army outrageous," The Indian Express quoted Jadhav's friend as saying.
Meanwhile, another report in The Times of India states that Jadhav owned another property in Old Panvel, which he rather used as a godown. The report states that most of his neighbours didn't know that the property belonged to Jadhav's mother, Avanti Jadhav, and he visited only a few times during a month. The secretary of the society, however, said that on one of the occasions when he spoke to Jadhav's mother, she had cried speaking of her son's arrest in Pakistan and expressed fears that he will be killed there.
The family hails from Sangli, Maharashtra and Jadhav's father is Sudhir Jadhav, who retired as a Mumbai Police officer. They were living at the family's Powai residence but have since relocated to an unknown location in view of their safety. As a precaution, the police deployed around half a dozen constables outside the premises while some policemen visited the family living on the fifth floor.
Jadhav's parents have consistently maintained that their son was framed in the case, but none of the family members was seen in public after the Pakistani military court pronounced the verdict. Jadhav, 46, was reportedly arrested in Balochistan on 3 March, 2016. Pakistani authorities said he allegedly used the alias Hussein Mubarak Patel.
The Pakistani military said he was arrested for "involvement in espionage and sabotage activities" and for waging war against Pakistan.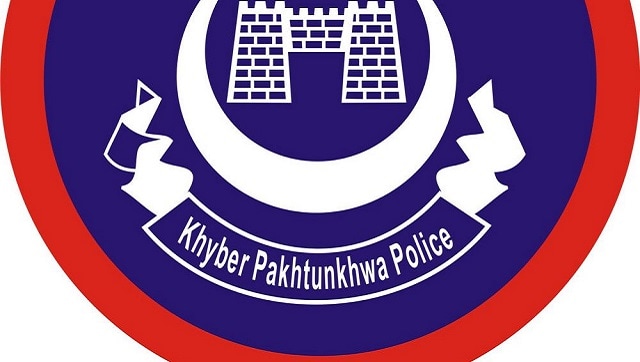 World
Rescue teams tried to locate the missing passengers but the difficult terrain and depth of the river hampered the operation, officials said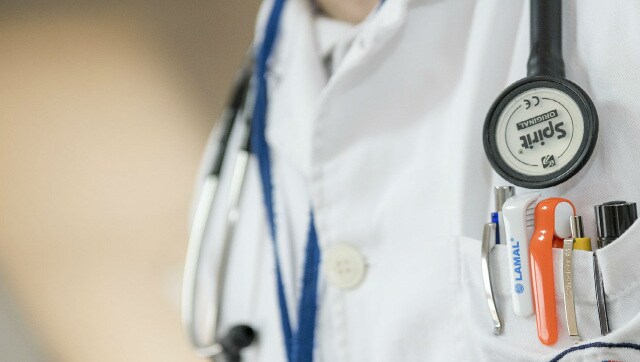 World
An administrator of Lahore's Mayo Hospital said it was unclear what type of surgery the imposter had performed in the presence of a qualified technician
First Cricket News
Pace bowlers Muhammad Abbas and Naseem Shah have also won back spots in the Test squad that will play two games against the West Indies in Jamaica.