Forget the red line: Here are the bloodstains under Chidambaram's rug
How did Chidambaram produce a lower fiscal deficit and still provide for duty giveaways? As usual, by creative accounting.
Finance ministers can teach corporate accountants a thing or two about how to fudge.
So when Finance Minister P Chidambaram tells us that he has brought down his fiscal deficit to 4.6 percent (well below the self-drawn 'red line' of 4.8 percent) , the best thing to do is to look under the rug and look for bloodstains.
Here's how he did it, and this list is by no means an exhaustive one. More creepy-crawlies are likely to emerge once we look closer at the budget documents.
#1: The biggest enabler of the fiscal deficit cut in 2013-14 was the sharp reduction in plan spending. Chidambaram has savaged plan spending – the good part of the budget that enables growth – by Rs 79,790 crore, a 14.4 percent cut from the budget estimate for 2013-14.
Remember what he said last year? He said he was raising plan spending by a whopping 34 percent and got a huge round of applause. But he ended up 14.4 percent down from the estimate. And guess what is next year's plan target? The same as last year's, at Rs 5,55,322 crore.
Chidambaram has sprinted hard to stay in the same place.
#2: Revenue receipts next year are shown as growing by 13.4 percent to Rs 11,67,131 crore next year. But is this optimism justified, when this year's revenue estimate is down 3 percent to Rs 10,29,252 crore from the budgeted figure?
But even this 13.4 percent growth in 2014-15 understates the turnaround expected. With non-tax revenues (from disinvestment, spectrum sales) expected to come down by 6.5 percent to Rs 1,80,714 crore next year, this means tax revenues have to grow even faster – by 18 percent to take the overall revenue receipts up by 13.4 percent. Is this likely when the bulk of the fiscal adjustment is still to happen?
#3: Despite all the huffing and puffing over the fiscal deficit, the real worrisome deficit – the revenue deficit  – is unchanged in 2013-14 at 3.3 percent of GDP, and comes down only to 3 percent in 2014-15.
So while Chidambaram expects the fiscal deficit to fall 0.5 percent from 4.6 percent to 4.1 percent, revenue deficit falls only 0.3 percent – in other words, the bulk of the adjustment is not happening on the revenue side. It is capital and plan spending that may again take the hit.
#4: Subsidies are clearly being underestimated. Despite the launch of food security, and with fuel and food subsidies still to be fully paid for, the vote-on-account shows total subsidies in 2014-15 at Rs 2,55,708 crore – a bare few crores above 2013-14's Rs 2,55,516 crore.
This is likely to prove to be a piece of fiction, for it presumes that minimum support prices for foodgrain will not be raised and oil and fertiliser prices won't rise. If the world economy revives, this can't be for real for fuel prices will stabilise. Rs 35,000 crore on unpaid subsidies from this year will also roll over to next year. The only way subsidies can be kept at the same level as this year is if the next government raises administered prices substantially.
#5: Despite a general election to finance, and with inflation still high, the government's total expenditure increase is pegged at just 10.86 percent in 2014-15. One wonders if this is believable. Last year, expenditure fell 4.5 percent, but this was largely due to the sharp cut in plan spending by nearly Rs 79,790 crore. This year the plan spending is to rise by 16.7 percent. This means other kinds of expenditure will have to be compressed harder to reach the 10.86 percent figure. It's not likely to happen.
#6: The finance minister has also budgeted flat growth in borrowings – at Rs 5,28,631 crore (Rs 5,24,539 crore this year) – but this figure is likely to be met only if growth revives substantially next year, and/or if the government is able to revenues from other sources. With UPA having already collected dividends from Coal India and other public sector cash-rich companies this year, incomes may fall next year.
The net takeout: This budget's numbers are highly spurious and will not be achieved without a massive tax raising scheme by the next government, or large asset sales or privatisation.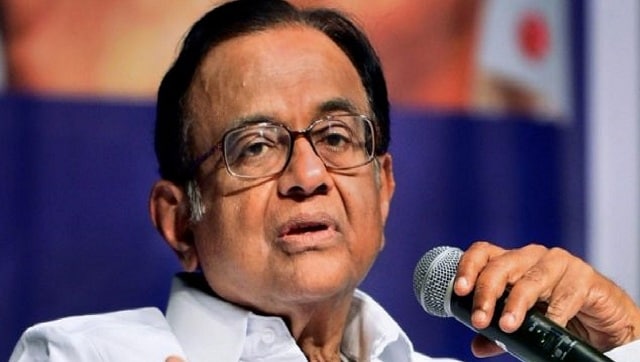 India
'Abide with me', written by Scottish Anglican poet and hymnologist Henry Francis Lyte in 1847, had been part of the Beating Retreat ceremony since 1950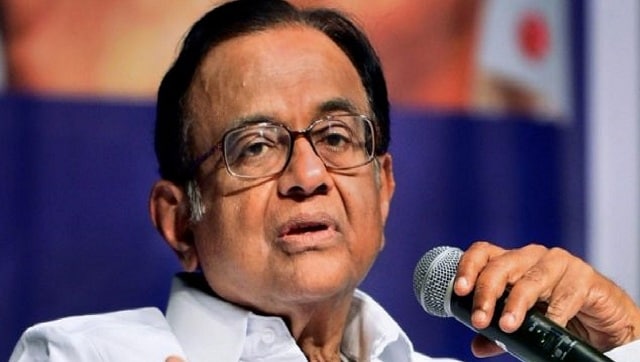 India
His statement comes three days after TMC leader Abhishek Banerjee said that if Congress fails to dislodge the BJP from power in Goa, then Chidambaram, who is Congress' state election in charge, should own up the responsibility and resign