Ford Foundation and Modi sarkar's paranoia: Are emergency days back?
In Modi's regime, the targets seem to be human rights organisations. With increasing suspicion of civil society organisations and fund flows, Modi's India can be proud that it's in the august company of (Rajapakse's) Sri Lanka, Pakistan, Hungary, Egypt, Sudan, Russia and Venezuela.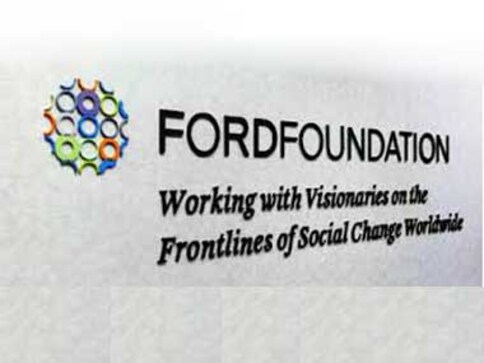 The paranoia of foreign hands that began with the offloading of Greenpeace activist Priya Pillai and blocking funds to the NGO has now reached an organisation that is almost as old as Independent India and whose imprint is indelible on many national programmes and institutions.
On Thursday, when the Modi government put the Ford Foundation on a watch list primarily because it funded human rights activist Teesta Setalvad's NGO fighting for the rights of Gujarat riot-victims, and asked the Reserve Bank of India not to pass on foreign funds to the organisation without its clearance, it has sent out a strong message that it doesn't trust anybody other than those who parrot its views.
The original author of this paranoia was nobody but former Prime Minister Indira Gandhi, who was extremely wary of NGOs that she thought had been puppeteered by foreign agencies. In fact, Foreign Contributions Regulation Act (FCRA), the tool that controls the flow of overseas funds to NGOs in India, was established by her during emergency. In 1984, when it was further tightened, funding to 142 organisations were blocked. The Ministry of Home Affairs currently has several NGOs on its watch list and the "iconic" Ford Foundation is the latest.
It's not the money that matters. In its report on its 50th anniversary in India in 2002, Ford Foundation said that it had spent $500 million for various projects in the country. That was really short change, but the impact was huge. What's probably disconcerting for the present government are the causes Ford supports such as democratic governance, which include increasing political participation, civil society activism and transparency; human rights which includes the rights of minorities, marginalised communities, Dalits and adivasis; freedom of expression; sexuality, LGBT rights and women's rights among others. The central themes of its programmes are rights, equality and transparency which are ideas that challenge authoritative governments.
Ford's grant-making programmes, which include both organisations and individuals, therefore can be a problem for the government because if it supports the welfare of Dalits and adivasis, the Home Ministry might view it as support to Maoists (in fact, Nobel winner MSF was recently accused of supporting Maoists because it worked among tribal communities who are otherwise unreached by government systems). Similarly, if it supports minority rights, as perhaps they have done by funding Teesta's NGO, it can be seen as being partial to Muslims and any support to freedom of expression may be interpreted as fostering internal trouble.
By targeting the Ford Foundation, the Modi government has also made a clear political statement that it doesn't care for the legacy of the organisation while facing dissent. Ford is no ordinary NGO. It was Nehru's favourite and had played an important role in his vision of India by co-authoring India's agricultural revolution and family planning programme, capacity strengthening of the erstwhile Planning Commission, establishment of IIMs and institutions such as the National Institute of Design (NID) in Ahmedabad, IRMA in Anand and the Institute of Economic Growth (IEG) in Delhi. In fact, in the initial years, it worked with the government and had a team of nearly 100 overseas experts at its Lodhi Road office in Delhi. What's more interesting is that bulk of the UN in India now operates from the Foundation's building. Perhaps Ford was the face of overseas development assistance in India's initial years after independence.
It was in the 1970s, the Foundation shifted its focus to civil society organisations and individuals. Many celebrated Indian NGOs such as SEWA and DISHA and public policy institutions such as
National Centre for Applied Economic Research (NCAER), the Indian Council for Research on International Economic Relations (ICRIER) and the Centre for Policy Research (CPR) owe its genesis to the Foundation.
The influence of Ford in public policy is incontestable and probably irreversible. Since it started as early as India's independence and had the complete trust of Nehru, its ideas had been wired into India's social and economic development processes. However, what's less known is its influence on civil society action and politics. Many of India's prominent civil society leaders, who later successfully dabbled in politics had been funded by Ford - Arvind Kejriwal, Manish Sisodia (through their NGO Kabeer) and Yogendra Yadav (through ICSSR of JNU). If one considers the Rockefeller-Ford umbrella, it has more interesting names such as Kiran Bedi and Anna Hazare. The Magsasay award, considered to be the Asian Nobel prize, had been established by Rockefeller Foundation and queerly several Ford grantees have been honoured by this award. They are all active in various spheres of civil society engagement, politics and public policy. In fact, Arvind Kejriwal is a success story of Ford's grant making programme in India.
Interestingly, in its move against Ford, Modi government and some of his severe critics are on the same side - the Left, and public intellectuals such as Arundhati Roy. For both, Foundations such as Ford and Rockefeller represent the capitalist interests of America and even the CIA.
Modi government seems to be unsparing when it comes to handling dissent. It's noteworthy that besides Teesta, Ford has also supported one of his fiercest critics, Mallika Sarabhai. Throttling funds is an easy option to suppress opposition as many autocratic governments have attempted time and again. In 2014, the UN Special Rapporteur on the Rights to Freedom of Peaceful Assembly and of Association, Maina Kiai highlighted three general principles to protect civil space. The ability to seek, receive and spend money is one of them.
Ironically, when Indira Gandhi clamped down on NGOs, what she targeted was Gandhian organisations because she thought they were out to destabilise her. In Modi's regime, the targets seem to be human rights organisations. With increasing suspicion of civil society organisations and fund flows, Modi's India can be proud that it's in the august company of (Rajapakse's) Sri Lanka, Pakistan, Hungary, Egypt, Sudan, Russia and Venezuela.
Find latest and upcoming tech gadgets online on Tech2 Gadgets. Get technology news, gadgets reviews & ratings. Popular gadgets including laptop, tablet and mobile specifications, features, prices, comparison.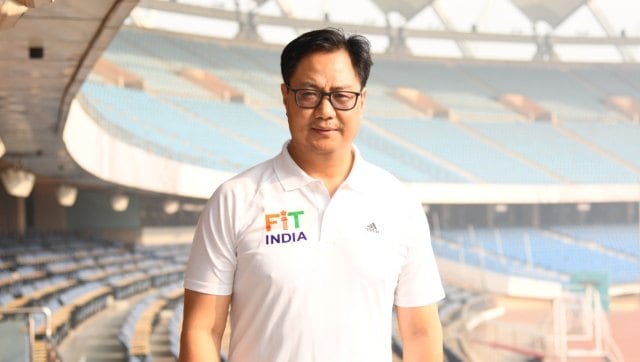 Sports
Rijiju praised the ITBP for taking a lead role in this campaign and urged more central police and defence forces to conduct and participate in such events.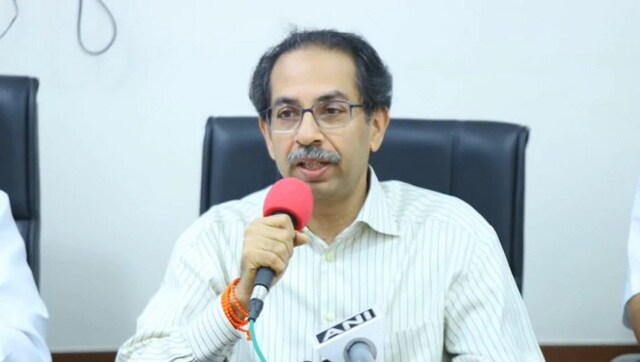 India
The CM made the remarks during Narendra Modi's video conference with chief ministers of the eight states with the highest number of COVID-19 cases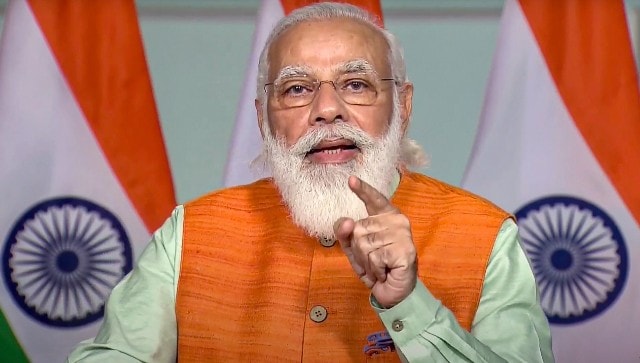 India
The total estimated cost of the projects is Rs 5,555.38 crore. The projects are planned to be completed in 24 months under the 'Jal Jeevan Mission' announced by the prime minister last year