For Delhi, with love from Goa: Painter Darpan Kaur's collection is a masterpiece to look at
Once a painting or artwork is done, we have to let go of it. What comes to the viewer has to come from them and I cannot say my narrative. It can be subjective and open to own interpretation of the viewer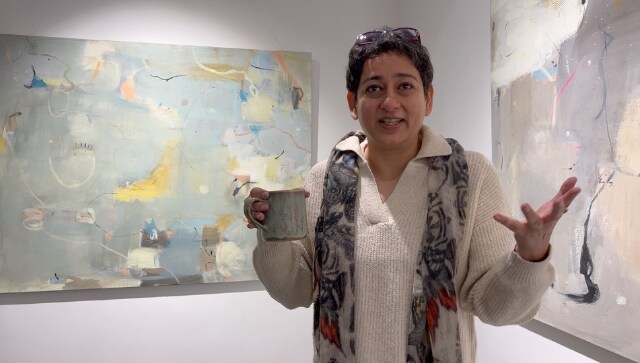 Painter Darpan Kaur's collection of five paintings for the exhibition 'Short Stories from Goa' for Art Explore connects two very distinct worlds — the chaotic happenings of Delhi and the tranquility of Goa. She believes that an artist cannot help being influenced by the world around her and that she has attempted to capture the 'feeling' of Goa through colours and marks. The series of paintings, 'made especially for Delhi, with love from Goa' have been titled 'Through the Eyes of Colour' and the show has been curated by Ryan Semelhago and Samira Sheth.
Excerpts from the conversation with painter Darpan Kaur:
What brought you to Goa
I have been living in Goa since the last 10 years and this collection is about giving back all that I have received from Goa all these years. I am a north-Indian born in a Sikh family and my father was in the army so I have lived at quite a few places. I used to live in Mumbai before moving to Goa but once I left my corporate job and was trying to figure what I want to do in life, I thought Goa would be a good place to help me figure that. It did help with my art. I have started painting quite late in life but the move actually helped me focus on it.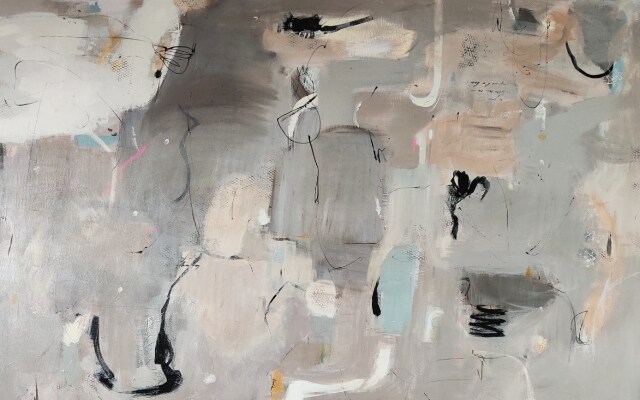 How important is it for an artist to live at a place that inspires them?
It depends on what motivates and inspires you. Some people thrive in chaos, some would never agree with them. It depends on the kind of person you are, and what you need at that particular stage in life. I remember being a very stressed person at work, so this tranquil life in Goa suits my personality. It is an enabler for me.  But we are not all the same, and it is not always necessary to be surrounded by tranquility to make great art. You can also create it when feeling emotionally stirred.
Did you create these artworks for the fair? 
All of these were especially for this show. I wanted to create something all about feelings that I have towards Goa. In one of my red paintings from the collection, the idea was the hues of Goan sky which has purple, red, orange, colours but when I completed the painting, it looked more like Delhi's infratructure — the Red Fort, red school and university buildings that I have studied in there.
How often do you paint? 
It's a daily practise — my riyaz. I paint for a minimum of 2-4 hours a day and when I don't I feel that my hands want to paint something. Goa has some amazing artists whom I admire. At times, I look at abstract art and wonder how can a triangle contain that much emotion, but that kind of art only comes at master level. I do like to do abstract art.
Most people don't get art, how do we make out what an artist is trying to convey 
Once a painting or artwork is done, we have to let go of it. What comes to the viewer has to come from them and I cannot say my narrative. It can be subjective and open to own interpretation of the viewer.
Your next art inspiration
Few things are interesting me right now. One is collage, mixed media, functional art and Rumi. I feel stirred when I read Rumi so I felt exploring him through abstract would be interesting. It has been interesting to read about his life and not just his verses.
Photos
Directed by Ali Abbas Zafar Produced by Vashu Bhagnani, Deepshikha Deshmukh, Jackky Bhagnani, Himanshu Kishan Mehra and Ali Abbas Zafar. This Pooja Entertainment Action entertainer is set to release in cinemas in Dec 2023.
Photos
The Bholaa truck was flagged off today (11th March) by Ajay Devgn from Mumbai at an event where he introduced Dulari and encouraging people to visit the truck and be part of the Bholaa Yatra. Bholaa is all to arrive on 30th March 2023.
Photos
Chitrangda Singh's fans are eagerly waiting for Gaslight's release, and the trailer has only increased their excitement. The movie seems to be a promising thriller, and Chitrangda's performance is expected to be gripping