Kashmiri footballer-turned-militant Majid Khan returns home after mother's tearful appeal; army not to press charges
Footballer-turned-militant Majid Irshad Khan alias Abu Ishmayeel of had joined the militant group Lashkar-e-Taiba (LeT) two weeks ago
The Indian Army has hailed the footballer-turned militant Majid Irshad Khan for his 'brave' decision to quit the militant group Lashkar-e-Taiba (LeT) and return 'back home'.
Anantnag's 20-year-old footballer Majid Khan who joined LeT recently and surrendered before security forces in Kashmir pic.twitter.com/CPq0TcjGjV

— ANI (@ANI) November 17, 2017
In a joint press conference by army and police officers in Srinagar, Major General BS Raju said that it was a very brave decision by the 20-year-old to leave the terror group. Amid conflicting reports whether Majid Khan had surrendered or was caught, General Raju said, "The brave young man, Majid Khan, decided on his own to shun violence and returned to lead a normal life, pursuing his academics and passion for football." The Army, he said, merely facilitated his decision. "He was neither apprehended nor did he surrender. We only facilitated his return," General Raju said, providing no details about how Majid made contact with the family or the security agencies. Majid, wearing a black Kashmiri phiran, made a brief presence before journalists. But he did not speak and was quickly escorted out of the venue by a police officer. General Raju also complimented his parents, especially the mother, whose persuasion he said helped the young man to change his mind. Majid's mother's passionate and wailing appeal to her only son to return home went viral on social media, just like Majid's earlier photographs showing him with an AK-47. General Raju, who commands the Army's Victor Force, which oversees all anti-military operations in southern Kashmir, urged other Kashmiri youths to also give up militancy. "Those youths who have strayed and have committed no crime are welcome to come back and no action will be taken against them. I appeal also to those who might have committed some crime to return within the parameters of the law." The Kashmir Valley's police chief, Munir Khan, said no charges would be pressed against Majid and he would be allowed to join his family. When asked about the LeT's acknowledgment on whether Majid was part of the terror group, IGP Munir Khan said, "You seriously expected Lashkar to say he was in their group? What are you saying? They kill people and then they don't own up, how will they acknowledge this?" Expressing happiness over Majid's return, his father Irshad Ahmad Khan thanked everyone who played a vital role in getting him back. According to an NDTV report, a tearful appeal by Majid's mother Ashiya Begum had gone viral on social media urging the 20-year-old to quit militancy and return home. Reacting to the news of Majid's surrender, Jammu and Kashmir chief minister Mehbooba Mufti said that a "mother's love has prevailed" over violence.  
A mothers love prevailed. Her impassioned appeal helped in getting Majid, an aspiring footballer back home. Every time a youngster resorts to violence, it is his family which suffers the most.https://t.co/L3xHEAXxUK — Mehbooba Mufti (@MehboobaMufti) November 17, 2017
Former chief minister Omar Abdullah said, "It is a very good development. Hope he can go back to leading a normal life and not be harassed."
Earlier, a PTI report said that Majid had surrendered to security forces in Jammu and Kashmir near an army camp in Kashmir's Anantnag, on Thursday night.
A resident of Anantnag, Majid had joined the militant group LeT two weeks ago. He was reportedly moved by the death of his 22-year-old militant friend Yawar Nisar from Anantnag's Sherpora locality. Nisar was killed by security forces in August this year, just 16 days after joining militancy, and could be one of the reasons behind Majid's decision to take arms.
It was also said that him joining militancy could inspire other youths in the Valley to pick up arms.
A top police officer, requesting anonymity, said he would not face any stern punishment because the government has decided to take a lenient view of his case. "We want to encourage more youth to come back. We know that is difficult but we are happy with boys returning to home than getting needlessly and tragically killed," the officer told Firstpost.
Majid's father had told CNN-News18 that he cannot see anything bad happening to his only son and would pray for his son's safe return. Majid's father, a government employee, had suffered a minor stroke on learning that his son had joined LeT.
Off late, the police have arrested rather than killed three militants just near encounter sites when they did not fire at them. Sources say, the government would deal sensitively with Majid's case because they would like to make an example of him to lure more youth to spurn violence.
"We will have also to ensure his and his family security is not jeopardised," another top official said.
As Firspost had reported earlier, posters announcing Majid's recruitment had gone viral on social media, a standard practice among militant ranks regarding the new recruits. "Majid Irshad alias Abu Ishmayeel of Anantnag has joined Lashkar-e-Taiba (LeT)", it said.
Accompanying it, was a picture showing Majid flaunting an AK47 assault rifle. The poster sent shockwaves in his family, neighbourhood and friends' circle. Majid's parents and friends had pleaded with him to come back home through news channels and social media .
Majid has been playing football since his schooldays, NDTV reported. "A shelf in his home displays all the trophies he has won - they include one from a tournament organised by the police in south Kashmir. "I am waiting for him. I want him to return... I want him to play football again," the report quoted his weeping mother as saying."
According to the Firstpost article, in the last few months, security forces have launched a massive clampdown against home-grown militants, killing more than 180, the highest numbers in almost a decade.
But this massive clampdown has also backfired with an increase in the number of Kashmiri youths joining militancy.
Since July this year, at least 50 locals have joined the militancy, a majority of whom are from south Kashmir. At least 70 militants have been killed this year.
However, according to data available with the Jammu and Kashmir Police, there are another 150 active militants in north and south Kashmir.
With inputs from Mufti Islah and agencies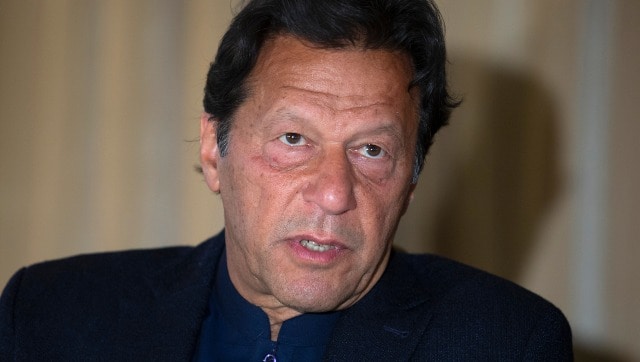 World
The global body against money laundering and terror financing had also asked Pakistan to work to address its strategically important deficiencies
India
JeM's Mohammad Ismail Alvi, a relative of Masood Azhar, and Sameer Dar were killed in a gunfight in Pulwama, in an operation that is seen as a major success for security forces.
India
As per the Jammu and Kashmir Police, approximately 5 kilograms of explosives have been recovered from the drone.