Flying while disabled: Where Spicejet failed Jeeja Ghosh
Jeeja Ghosh, who has cerebral palsy, and was recently offloaded from a SpiceJet flight, is doing her part in fending for herself. As a society we have to help her do exactly that.
My mother is addicted to a Bengali television show called Didi No. 1. A bunch of women compete against each other ever day to grab wriggling fish (the more you grab, the more points you get), hitch up their saris to kick footballs between the goal posts, sing songs, identify odd-man-out ingredients in recipes all in order to win iPods, handbags, digital cameras, jewellery sets and the like. Some days the contestants are just girl-next-door types. On other days they are the various saas-bahus from the unending family dramas that infest Bengali television. Either way, they all chat about the same things – where they grew up, what they do, and whether they had a "love marriage" or an "arranged marriage".
One day my mother said the episode had been especially good. A woman with cerebral palsy had come on the show. Her words were halting and you had to listen carefully. She had talked about going abroad to study. She had talked about her determination to succeed. She had talked about her work with a group that advocates for disabled people. She had won the episode and become that evening's Didi Number 1. When she said she wanted to tell the world at large not to judge people by their appearance but by what they could do, the host of the programme was moved to tears.
This weekend that Didi Number 1 was in the news – this time not for anything she had won. Jeeja Ghosh had been offloaded from a SpiceJet flight from Kolkata to Goa. The pilot was not comfortable with a handicapped passenger flying on her own, unaccompanied by an escort. Even a call to the executive director of the Indian Institute of Cerebral Palsy, who told the staff Ghosh is completely capable of travelling on her own, did not help matters.
"I was seething. I have never felt so insulted. The sheer insensitivity made me cry," Ghosh told the media.
SpiceJet has since tendered an apology. But the damage has been done.
It's easy to pick on the pilot for being insensitive, for not having the courtesy to come up and talk to her on his own to decide whether she could fly or not. But this is not an isolated case. Nor is SpiceJet the only airline that does not know how to deal with a disabled passenger.
In September 2011, GoAir prevented a blind woman with two children from getting on a flight from Mumbai to Ahmedabad. In May 2011 Kingfisher asked a blind woman to disembark from a Mumbai to Goa flight.
This happens even though airline rulebooks clearly say airlines cannot discriminate against the disabled and must offer them assistance so that they can travel with dignity.
But that is the rulebook. In the world outside the rulebook, as a society we either avert our eyes from people like Jeeja Ghosh or look at them with pity. We don't want to deal with them on our watch. It makes us uncomfortable. We don't know how to even begin to deal with their otherness.
There's no reason to pretend she does not have cerebral palsy, that she is not different. All we need to do is ask if they need any extra help.
"I am a regular flier. All I need is a little bit of assistance," she said.
It's disturbing that an airline did not have the training to offer that modicum of assistance. Getting from one place to another is a fundamental piece of being able to operate independently in the modern world. Jeeja Ghosh is doing her part in fending for herself. As a society, we have to figure out a way to help her do exactly that, instead of offloading her from the airplane.
Ghosh said she was lucky. She knew where to protest. Many others in her situation would have just swallowed that humiliation and tried to go on with their lives. She protested. She proved she is still Didi No. 1.
India
In October 2021, Tatas beat the Rs 15,100-crore offer by a consortium led by SpiceJet promoter Ajay Singh and the reserve price of Rs 12,906 crore set by the government for the sale of its 100 per cent stake in the loss-making carrier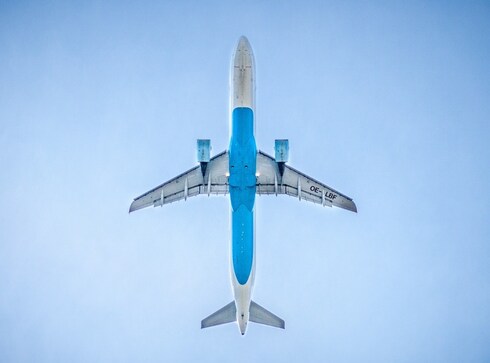 Business
This will push back the industry's recovery beyond fiscal 2023, the report based on three large listed airlines — Indigo, Spicejet, and Air India — which together command 75 per cent of the domestic traffic, warned Crisil.
Business
Earlier, a winding-up petition before the Madras High Court was moved by a Swiss company which claimed SpiceJet was indebted to it for more than $24 million and that the private carrier was unable to pay