Floods wreak havoc and destruction: Over 50 dead in West Bengal, 3 in Manipur
The flood situation in south Bengal remained grim with the death toll crossing 50. Around 2.14 lakh people have taken shelter in 1,537 relief camps.
The flood situation in south Bengal remained grim on Sunday with the death toll crossing 50. Around 2.14 lakh people have taken shelter in 1,537 relief camps in the 12 districts affected by the deluge.
With nine more deaths being reported from different districts on Sunday, the death toll from rains and floods climbed over 50.
These deaths include the demise of four children, reported IANS. The children were killed and four other people were seriously injured when they were struck by lightning in Basithat in North 24 Parganas district on Sunday, police said.
Buildings with weak structures collapsed in many places, including in Kolkata, following overnight downpour.
While two people were killed in a building collapse in Katwa in Burdwan district, an elderly man was crushed to death after a portion of his house collapsed in Kolkata.
A two-year-old was killed in Murshidabad district when a wall collapsed. A similar death was reported in Bankura district.
"Altogether 1,537 relief camps have been set up to shelter over 2.14 lakh marooned people and 204 medical camps have been opened," sources told PTI, adding that the total number of affected people was nearly 37 lakh.
President Pranab Mukherjee, in individual messages to the governors of the flood-affected states including West Bengal, condoled the loss of lives due to Cyclone Komen and the floods.
Three killed in Manipur
Many places in Manipur were inundated today due to heavy downpour in the state since the past two days, with the officials reporting three deaths due to drowning.
A large portion of Thoubal, Bishnupur, Imphal West, Chandel, Imphal East and Churachandpur districts have come under flood waters in Manipur, an Irrigation and Flood Control Department (IFCD) official said.
Three persons, one each from Chandel, Thoubal and Churachandpur districts drowned in last three days, police said.
The water level on all major rivers in Manipur is, however, receding as rains stopped since yesterday.
There was flood water in Imphal West district areas as well as Uripok, sagolband, Lamphel, some portion of Kwairamban bazar yesterday, sources at IFCD said.
Six bridges constructed on the Chakpi river were washed away by turbulent water in Manipur's Chandel district yesterday, they said.
Thousands of people have been rendered homeless by the flood in the state. They took shelter in safe places and organised relief camps locally today, sources said.
Most of the agricultural crops, including paddy were damaged due to flood water in six districts of Manipur, agriculture department sources said.
Mamata reviews situation, assures support to people in West Bengal
Chief Minister Mamata Banerjee on Sunday held a meeting with senior officials at the state secretariat to review the situation. She also postponed her upcoming tour of north Bengal.
Union Home Minister Rajnath Singh also spoke to Mamata Banerjee over phone and enquired about the flood situation in the state. (Read more here)
"Over 12 districts have been hit and over 36 lakh people affected by the heavy rainfall. Till today, 71 mm of rainfall has been recorded. The release of water by the neighbouring states like Odisha and Jharkhand has only compounded the problem," said the CM.
The Chief Minister said Murshidabad, Hooghly, Burdwan, Howrah were the worst affected districts. She assured that top government and police officials were deputed to supervise relief and rescue work.
Banerjee said that besides 47 municipalities, 210 blocks and 9,691 villages were affected by the flood due to heavy rains triggered by Cyclone Komen. Crops in over 2.1 lakh hectares of land were destroyed across the state, she said.
"While the entire state administration is working to reach out to the affected, we urge all political parties and NGOs to assist in relief work," she said.
She told reporters that she had instructed the officials to monitor the situation round-the-clock and take prompt appropriate steps.
"Even though there was reduced rainfall today, the situation remained unchanged in Burdwan, Hooghly, Howrah, West Midnapore and East Midnapore districts as the quantum of release of water from different barrages remained almost the same following heavy rains in upper catchment areas," state Irrigation Minister Rajib Banerjee said.
The districts of South 24-Parganas, North 24-Parganas, Nadia and Murshidabad districts were the other badly affected areas, he said.
"The situation remained unchanged in the affected districts mainly because of high tide and release of water from different barrages. However, the situation is likely to improve from tomorrow," Rajib Banerjee said.
Heavy to very heavy rain expected on Monday in some areas, says IMD
According to an Indian Meteorological Department (IMD) release in Kolkata, heavy to very heavy rain might occur at isolated places of Purulia, Bankura, Birbhum, Bardhaman, Howrah, East and West Midnapur districts of Gangetic West Bengal.
On Monday, heavy rainfall was likely at isolated places over Gangetic West Bengal, Sub Himalayan West Bengal and Sikkim, it warned.
The sea would be rough along and off the West Bengal coasts, the IMD said on Sunday and asked fishermen to be cautious while venturing out in the waters.
The Chief Minister, who had visited the affected areas in Udainarainpur in Howrah district on Saturday, is likely to go to more flood-affected areas soon, state secretariat sources said.
Banerjee instructed a number of ministers and senior officials to visit the affected areas and supervise relief arrangement.
Situation improves slightly as rain water recedes on Sunday
The situation in the city improved on Sunday with rain water receding from most areas which went under water after deluge since Friday. Over the two days, the city recorded rainfall measuring 170 mm due to Cyclone Komen.
Water had receded from places in Central Avenue, Amherst Street, Camac Street, Swinhoe, Street, Lansdowne Market areas, Alipore by Saturday night itself, member mayoral council (drainage) Tarak Singh said.
"Waterlogging is still there at added areas in ward no 122, 125, 126. Our officers are there," he added.
Normal train services at Howrah and Sealdah sections of Eastern Railway have been restored with removal of water from the tracks, said ER CPRO, Ravi Mahapatra.
The city's underground Metro Railway service also ran normally, said Mahapatra, who is also Metro Railway CPRO.
Normal train services have also been restored under South Eastern Railways. Movement of the trains was a bit slow as tracks at some places were still submerged, the SER CPRO Sanjay Ghosh said.
(With agency inputs)
Find latest and upcoming tech gadgets online on Tech2 Gadgets. Get technology news, gadgets reviews & ratings. Popular gadgets including laptop, tablet and mobile specifications, features, prices, comparison.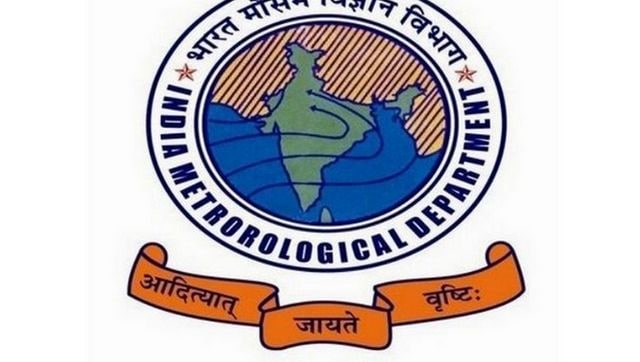 India
However, the IMD added that 'light to moderate' rain is likely in isolated pockets and cautioned fishermen against venturing into the sea on Friday
India
As per the IMD, heavy to very heavy rain is very likely to occur at isolated places in Telangana, including Hyderabad on Wednesday and Thursday
India
Around 37,409 families in Hyderabad were affected as fresh spells of rains caused water bodies to overflow while in Karnataka, the Krishna and Bhima rivers remained in spate