Flood situation creates panic in Kashmir, Centre sends forces to aid rescue
Witness to unprecedented devastating floods only seven months ago, Jammu and Kashmir was in the grip of panic on Monday as several areas of the Valley and parts of Jammu were in deluge caused by rains due to which four people have died and fate of 13 others was unknown.
Srinagar/Jammu: Witness to unprecedented devastating floods only seven months ago, Jammu and Kashmir was in the grip of panic on Monday as several areas of the Valley and parts of Jammu were in deluge caused by rains due to which four people have died and fate of 13 others was unknown.
As authorities declared a flood situation in Kashmir, the Centre and the state government swung into action, with eight teams of National Disaster Response Force (NDRF) being rushed to the Valley to help in rescue and relief.
Central government has granted Rs 200 crore as immediate relief and the state government has sanctioned Rs 35 crore — Rs 25 crore for Kashmir and Rs 10 crore for Jammu region which also has been affected by flood — Chief Minister Mufti Sayeed told Assembly in Jammu after visiting affected areas of Srinagar.
Sayeed said one person died and 10 others are trapped in the debris of a house which collapsed in Laldan area of Budgam district of Kashmir valley due to floods.
"We hope and pray that all of them survive. As of now we are not in a position to confirm either way," he said.
Police later said that three women have died while 13 other people are believed to be trapped in the debris after a landslide brought down four houses in Budgam.
Sayeed said there was an "unfortunate" death in Udhampur and there have been some flash floods in Jammu as well. We are watching the situation," he said.
The Centre assured all help to the state government and Prime Minister Narendra Modi rushed minister Mukhtar Abbas Naqvi to the Valley for on-the-spot assessment and coordinate with state authorities with regard to the assistance required.
Due to heavy rains over the past 36 hours, river Jhelum was flowing above the danger mark at several places including Sangam in Anantnag district and Ram Munshi Bagh in the city.
Flood water entered several low-lying areas of Kashmir, including capital Srinagar, leading to panic among the locals for whom memories of the devastating deluge only seven months back are fresh in mind.
Over 280 people had been killed and tens of thousands left homeless and property worth hundreds of crores of rupees damaged in unprecedented floods in the state in September last year.
Refusing to take any chances this time, people started shifting to safer places. Civil administration and police also asked people living along the banks of River Jhelum to move to safer places.
Rainfall stopped in the city this morning and slowed down in south Kashmir. However, according to Met department heavy rainfall is likely to occur at isolated places in the state over the next few days.
Temporary camps have been set up in various government buildings for people who have been forced to leave their homes. Nearly 250 families were evacuated to safer areas from across the flood prone areas of the valley yesterday while over 40 structures were damaged due to landslides on Friday in Chrar-e-Sharief area of Budgam district.
Schools have been shut down for the next four days and board examinations postponed for two days.
Three control rooms have been set up with Chief Minister Mufti Mohammad Sayeed along with a team of Ministers monitoring the whole situation in the Valley and supervising the administrative response to safeguard life and property of people, Singh said.
The heavy downpour has caused fresh landslides along the 294-km Srinagar-Jammu National Highway as the only all weather road link between Kashmir and rest of the country remained closed for the third straight day today.
Authorities have also issued an avalanche warning for seven districts of Kashmir division and advised people not to move around.
The NDRF teams have been airlifted along with all equipment like communication, rescue and retrieval gadgets as per the standard operating procedures.
Home Minister Rajnath Singh spoke to Sayeed and promised all help from the Centre.
Before leaving for the Valley, Naqvi said Prime Minister Narendra Modi "is also worried about the situation and he is ready and committed to help the people".
"The Centre is committed to provide all help required by the state," he said.
He said there was no need for panic as "our governments, both in the state and at the Centre, are committed to do everything. We will not be found lagging in anything."
Former Chief Minister Omar Abdullah voiced hope that authorities will take adequate steps to help the people.
"We don't want to play politics on the situation. It has been only seven months and once again the people are face to face with another tragedy," he told reporters.
PTI
Find latest and upcoming tech gadgets online on Tech2 Gadgets. Get technology news, gadgets reviews & ratings. Popular gadgets including laptop, tablet and mobile specifications, features, prices, comparison.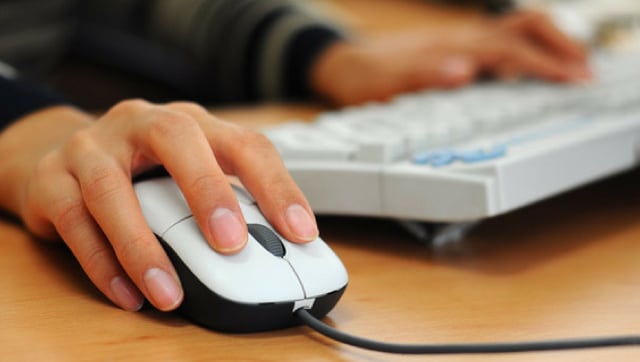 India
UPSEE is conducted every year for admission to engineering, pharma, and architecture courses offered by colleges in Uttar Pradesh
India
Candidates will have to upload their UPSEE 2020 rank card, admit card, Class 10 and class 12 certificates and mark sheet, domicile certificate, character certificate, category certificate (if applicable) and pay the applicable fee.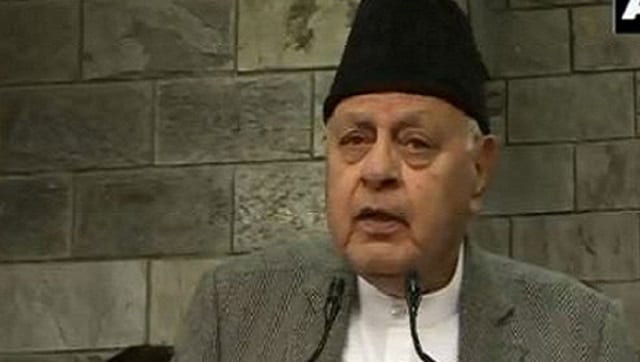 India
Wednesday's questioning comes on the heels of the former Jammu and Kashmir chief minister being quizzed by the Central agency for over six hours on Monday