Firstpost Editor's Picks: MHA notification on surveillance, waning Modi wave, lost NITI Aayog; today's must-read articles
A quick rundown of the five best articles published by Firstpost on Friday, 21 December.
MHA notification: Authorised agencies don't have suo motu powers to issue interception, monitoring directions
In the new internet and data age, surveillance needs a very different approach. The extent of invasion of privacy enabled thereby makes it vital to reconsider the adequacy and constitutionality of Section 69 and of the procedural safeguards prescribed for an interception, etc. under the Rules. The safeguards as laid down under the PUCL case and upheld under the Shreya Singhal case should not be taken as the benchmark to judge the constitutionality of surveillance safeguards as well.
NITI Aayog has lost its direction; think tank does not put forward strategic and structural changes
The inception of NITI Aayog was a strategic decision by the Narendra Modi government. Its aim was to replace the idea of development planning from public perception. However, it is not simple to do that since it is meant to cater to the needs of those people who are either unable to seize opportunities or are excluded by the market.
With Narendra Modi wave waning, NDA needs to keep flock together in face of united Opposition, anti-incumbency
Come 2019, Narendra Modi cannot ignore his allies in a country that is known to throw up a fractured mandate in Lok Sabha elections more often than not. With the BJP's aura of invincibility shattered by recent Assembly and bypoll results, and a united Opposition shoring up attack, the National Democratic Alliance should sure put its house in order and soon.
The ICC is not enough: Lessons from #MeToo on the limitations of sexual harassment law
A web-comic on where the sexual harassment laws in India fall tragically short in addressing the phenomenon of harassment in and outside the workplace
Young stars, fresh talents break status quo in women's tennis, lay promising template for next year
The question has to be asked: Does the WTA have more interesting plotlines right now than the men's tour? Two years ago it would have been unthinkable to even suggest something like that. But now, not only can we ask that question, but we also have a clear answer.
India
The largest unnamed island was named after the first Param Vir Chakra awardee, Major Somnath Sharma, who lost his life in action on 3 November, 1947, while repulsing Pakistani infiltrators near Srinagar Airport
India
Citing Prime Minister Narendra Modi's slogan 'Jai Jawan, Hai Kisan, Jai Vigyan, Jai Anusandhan', Indian Army Chief General Manoj Pande said that it aptly captures the contemporary reality and underscores the importance of research and innovation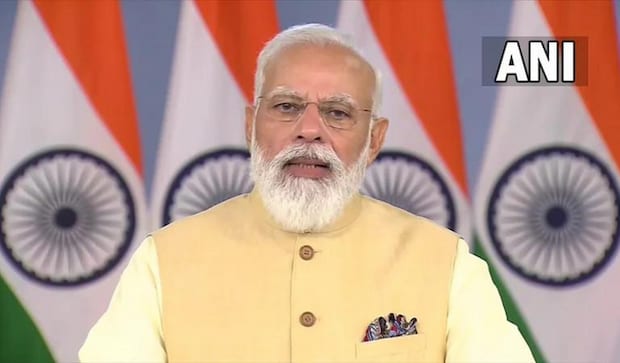 Politics
Multiple YouTube videos sharing the first episode of the controversial BBC documentary "India: The Modi Question" have been blocked as per the directions issued by the Ministry of Information and Broadcasting