First-ever Gender Vulnerability Index will give activists tangible parameters to tackle discrimination against Indian women
The first ever Gender Vulnerability Index (GVI), developed by Plan India, a non-governmental organisation, indicates that Goa is the safest for women and girls while Bihar ranked the lowest for their safety and security.
The first ever Gender Vulnerability Index (GVI), developed by Plan India, a non-governmental organisation, indicates that Goa is the safest for women and girls while Bihar ranked the lowest for their safety and security. The GVI is a composite index developed for a study for Plan India's 'Plan for Every Child' – a campaign that is targetted at understanding the problems that women and girls face in difficult circumstances.
The report and findings were released by Justice Madan Lokur of the Supreme Court on 1 November. The GVI looks at a state-wise ranking and has been computed by evaluating and analyzing four parameters, namely, - health, education, poverty and protection/safety from violence. The findings of the study and the use of the GVI will assist policy makers to look at programmes earmarked for leadership, autonomy and empowerment of women and girls.
The study is aimed to understand gender inequality and exclusion of women and girls from basic human rights and "all basic opportunities that can translate into a productive and prosperous adulthood". Plan India's approach is interesting – it follows a Lifecycle approach, which means that it looks at vulnerabilities that a girl child might face from "womb to tomb". The understanding is that an approach like this will yield mechanisms to replace "vicious cycles with virtuous cycles". The approach underlines each phase of a girl's life and issues during that period contribute to the vulnerability making it more extreme; it is "rooted in the belief that the challenges women face along the lifecycle are unique, but their impact carries on throughout their life".
The report also keeps the human rights framework at its centre, stating that several international laws, especially that United Nations Convention on the Elimination of All Forms of Discrimination against Women (CEDAW) acknowledge that "substantive equality is a key human rights principle."
The purpose of the GVI is to "generate a normative consensus" on the status of girls and women in India taking into account the condition of education, health, poverty and protection for women and girls in the country. Protection against violence has 26 indicators; education has 68 indicators; health has 57 indicators and poverty has 19 indicators. The GVI is multidimensional and analyses more than 170 indicators, on which the data was available across all states, including the Census from 2011, National Family Health Survey IV, Health Management Information System, District Information for School Education, Rapid Survey on Children, Annual Economic Survey, Annual Survey on Education report and National Achievement Survey.
With regard to the ranking, Goa ranks on top with a GVI of 0.0656, more than the national average of 0.531 (the closer the score is to one, the better the state performs). Goa ranks first in protection against violence, fifth in education, sixth in health and eighth in poverty.
Bihar scored a GVI of 0.410, and is at the bottom of the table, indicating that its women and girls are the most vulnerable, least healthy and poorest amongst the 30 states. In Bihar, education is ranked as one of the lowest, while its performance in protection is unsatisfactory – "For instance, in Bihar, 39 per cent of the girls are getting married before the legal age. Furthermore, 12.2 per cent of girls aged 15-19, when surveyed, were either mothers or pregnant."
Expectedly, Delhi ranks 28 among 30 states, with a score of 0.436, and the findings suggest that it fared poorly because "education in Delhi is the poorest among the 30 states" and the "protection dimensions ranks poorly as well". In terms of education, Delhi ranked last and for protection, its rank was 28. In fact, for poverty and health as well, Delhi's performance was unsatisfactory. The factsheet of Delhi also suggested some shocking statistics: 13 percent of girls are getting married before legal age, and this results in an increase of overall vulnerability; 26.8 percent women have ever experienced a form of spousal violence indicating that in private spaces, the girls and women of Delhi are not safe; Only 35 percent of women own land/properly (either alone or with others).
The report also makes a mark when it comes to issues. Spousal violence is a pressing issue in India, and the report suggests that in Maharashtra, Andhra Pradesh, Delhi, Uttar Pradesh and West Bengal, spousal violence is very high. Andhra Pradesh has an alarming high (43.2 percent) rate of spousal violence.
When it comes to crime against women, Andhra Pradesh, Maharashtra, Uttar Pradesh, West Bengal were all states where there was a high crime rate, but Delhi was a clear outlier with about 184.3 percent crimes against women.
The report comes at a time when India is grappling with the issue of understanding and acting on issues of gender disparity. This will help activists, policymakers and social implementers prioritise issues around gender equality and women empowerment for outcomes that topple the current structure in India.
The report, through its examination of various parameters and especially its life-cycle approach, provides for a workable trajectory of stigma and discrimination against women and girls in India from birth throughout their whole lives.
It would, however, be interesting to see how each parameter pans out for different strata of women and girls in various states. For instance, a young Dalit, school drop-out girl is far likely to be trafficked, and have no financial savings, and hence, be more vulnerable to spousal violence than an upper-caste, educated girl.
Another issue in the report is that it leaves out trans-people from the gender vulnerability index – a blasphemous move, since India is moving towards recognizing a spectrum of gender identities and the transgender community has been recognised by the Supreme Court as the third gender. Moreover, since the policymakers are yet to figure out protection mechanisms in law for the third gender, it would be good to see the state-wise data that exists on trans-people on the various parameters. The report also does not look at violence within workplace contexts – a major issue that contributes to gender disparity in India.
Overall the report is valuable for policy-making, and will be helpful in identifying mechanisms to curb violations against women and girls with regard to education, health, poverty and protection.
Find latest and upcoming tech gadgets online on Tech2 Gadgets. Get technology news, gadgets reviews & ratings. Popular gadgets including laptop, tablet and mobile specifications, features, prices, comparison.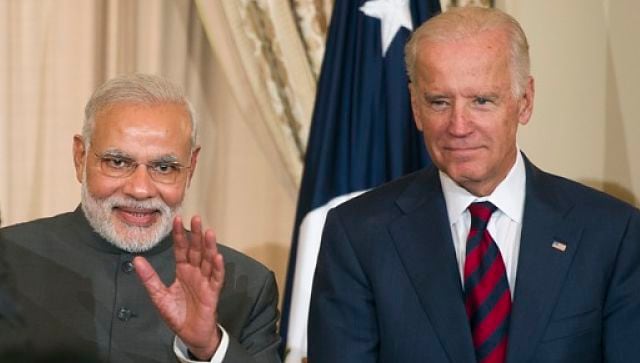 India
As one would expect, COVID-19 and climate change were always going to feature in discussions, since they are the most pressing concerns for the world today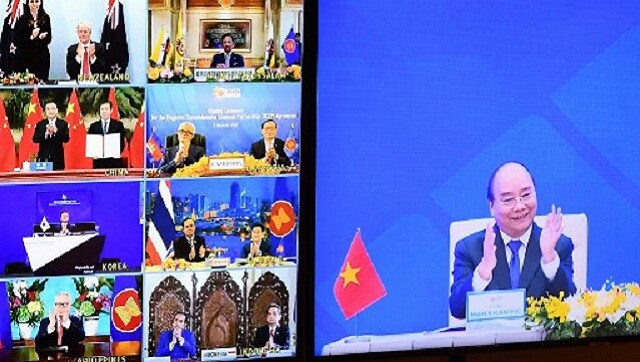 India
For now, there are a handful of major economic concerns that preclude India from considering the RCEP... and one rather formidable geopolitical one
India
According to police, the girl was earlier allegedly raped by a local resident and was being pressured by the uncle of the accused to withdraw her complaint