Fire in Delhi's Bawana kills 17: Narendra Modi expresses 'anguish' over deaths on Twitter; politicians make beeline to site of accident
Following a massive blaze in a firecracker storage unit in outer Delhi's Bawana industrial area, which killed 17 people, politicians took to social media to express their condolences over the incident.
Prime Minister Narendra Modi took to the social media on Saturday expressing anguish at the death of 17 people killed in a massive blaze at a firecracker storage unit in outer Delhi's Bawana industrial area.
Modi tweeted:
Deeply anguished by the fire at a factory in Bawana. My thoughts are with the families of those who lost their lives. May those who are injured recover quickly: PM @narendramodi

— PMO India (@PMOIndia) January 20, 2018
As the reports of the fire which killed 17 people and injured two others, spread several political leaders took to social media to offer their condolences. Delhi chief minister Arvind Kejriwal and Kejriwal and the state's health minister Satyendar Jain tweeted that they were keeping a "close watch" on the rescue operations.
V sad to hear abt large no of casualties. Keeping a close watch on rescue operations https://t.co/yHwQAH0bKi

— Arvind Kejriwal (@ArvindKejriwal) January 20, 2018
Learnt about a serious fire incident in a private factory at Bawana. Several casualties reported. Monitoring the situation.Ordered enquiry

— Satyendar Jain (@SatyendarJain) January 20, 2018
Kejriwal also visited the hospital to meet the injured.
घायलों को देखने अस्पताल पहुँचे मुख्यमंत्री .@ArvindKejriwal #BawanaFire pic.twitter.com/P46Qtm36mh

— AAP Express 🇮🇳 (@AAPExpress) January 20, 2018
North Delhi mayor Preety Agarwal rushed to the spot to take stock of the situation.
"The factory falls in the Delhi State Industrial and Infrastructure Development Corporation (DSIIDC) area," a senior NDMC official said.
The medical superintendent of Dr Babasaheb Bhimrao Ambedkar Hospital Punita Mahajan said they received a disaster alert which was called off at 11.30 pm.
Politicians arrive at spot
The fire accident also assumed political hues, as several leaders from the BJP, visited the site.
Kejriwal, who visited the site late on Saturday, ordered an inquiry into the incident. He said that the truth will come out only after the inquiry.
Jain, who also visited the site and met the two survivors at the hospital, said,"Prima facie it appears packaging of the fire crackers were going on, but no machines have been found."
Union ministers Harsh Vardhan, Vijay Goel and BJP's Delhi unit president Manoj Tiwari also visited the spot on Saturday. Referring to his visit to the firecracker storage unit, Vardhan tweeted:
Saddened at the loss of 17 lives in the Bawana cracker factory fire. My thoughts are with the families of the persons killed in the mishap. Government should enforce strict safety regulations to such hazardous industries to avoid at least future accidents.

— Dr. Harsh Vardhan (@drharshvardhan) January 20, 2018
Visited the site of #BawanaFire and #MahirshiValmikiHospital at Pooth Khurd, where two of the injured are being treated – 24-year-old Roop Prakash and 45-year-old Sunita. Both have fractures on their legs and would require surgical interventions.Appear to be out of danger.

— Dr. Harsh Vardhan (@drharshvardhan) January 20, 2018
North Delhi mayor Agarwal took a swipe at Kejriwal as the area falls under DSIIDC.
"He calls himself messiah of the poor. Where is he now? Where is the AAP MLA of Bawana?" she had said before Kejriwal reached the site.
However, mediapersons recorded Agarwal telling her aide that she won't be saying anything about the factory as the licensing of the factory was done through her office.
#WATCH: In the aftermath of Bawana factory fire, BJP leader & North Delhi Municipal Corporation Mayor Preeti Aggarwal caught on cam telling her aide, 'iss factory ki licensing hamare paas hai isliye hum kuch nahi bol sakte.' The incident has claimed 17 lives. #Delhi pic.twitter.com/zXfVjNADl2

— ANI (@ANI) January 21, 2018
"The entire local BJP unit led by district president Neel Daman Khatri and Agarwal were working to ensure relief for victims," Delhi BJP spokesperson Praveen Shankar Kapoor had said.
The Delhi BJP spokesperson also questioned the "delay" by the ruling AAP's leaders in visiting the affected site and the people. "Almost five hours have gone by after the accident and from the local AAP MLA to Kejriwal, none have yet reached out to victims for help," Kapoor said earlier.
With inputs from PTI
Politics
Following Prime Minister Narendra Modi's announcement on Friday that the Centre will repeal three contentious farm laws, Ranaut posted Instagram stories, saying India is a "Jihadist Nation" and calling for dictatorship in the country
Politics
The comments come in the wake of Aam Aadmi Party announcing a slew of sops for different sections of society in the run up to the Punjab polls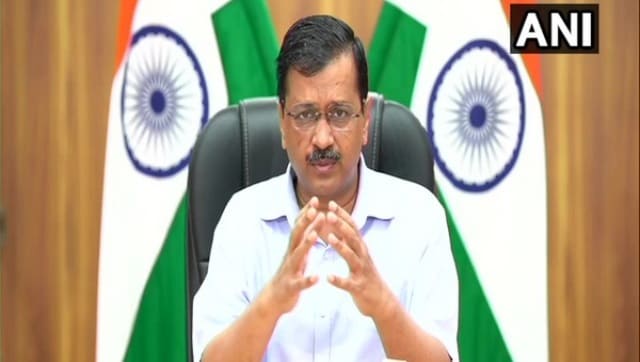 India
The first batch of passengers to Kartarpur Sahib will leave on 5 January, 2022, in a deluxe bus from Delhi and the first train for Velankanni will leave on 7 January, 2022