FICN and terror-financing: New considerations in view of demonetisation
The recent robust steps in demonetisation undertaken by the Government of India to unearth black money, inter alia, also throws up impediments to those external hostile quarters who are actively engaged in paralysing Indian economy and financing Fake Indian Currency Note (FICN) chiefly for terror financing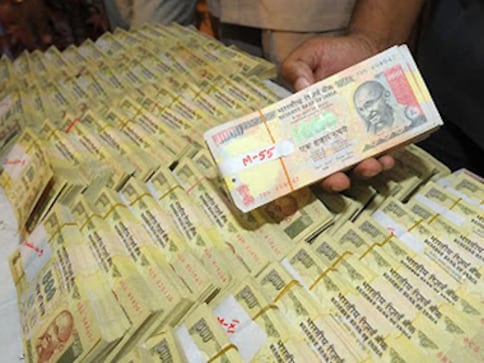 The recent robust steps in demonetisation undertaken by the Government of India to unearth black money, inter alia, also throws up impediments to those external hostile quarters who are actively engaged in paralysing Indian economy and financing Fake Indian Currency Note (FICN) chiefly for terror-financing. These steps are expected to deal a severe blow to such actors and their machinations.
The modus operandi of terror financing has hitherto been to use formal and non-formal banking channels, money value transfer services, NPO or NGO sectors, real estate, government funds etc.
It is hoped that the current measures to curb terror financing will prove as an effective deterrent and will contain the ongoing menace. FICN is smuggled via the land, sea and air routes. According to authoritative sources, the trend in circulation of FICN is principally from Pakistan to West Asian countries and Bangladesh. Also, from Gulf countries to Nepal, Myanmar, Thailand, Malaysia and Sri Lanka. FICN is further smuggled into India from these countries .
It's interesting to note that value of FICN in circulation was estimated to be Rs 400 crore and importantly, the value had remained stationary for the past four years.
Meanwhile, attempts are being made by inimical forces to infuse FICN worth Rs 70 crore into the Indian economy annually. Out of this figure, a third of the FICN being infused is seized. The detection rate of fake Rs 100 and Rs 500 notes was around the same, and higher than the detection of Rs 1,000 notes by around 10 percent.
To contain this threat, the Indian establishment, seeking international cooperation, has aligned with Bangladesh forming a Joint Task Force through SoP and MoU. In 2015-2016, Bangladeshi authorities, in a major operational drive, arrested seven Pakistanis and seized FICN amounting to Rs 14,12,30,000. This is no mean statistic.
The NIA has been actively working towards reaching the bottom of the problem as as part its campaign. FICN kingpin Mozzamel Haque, a Bangladeshi, was arrested in December 2015 confirming the Bangladeshi nexus.
The most significant feature of the whole nefarious syndicated network is the role of Pakistan deserving universal condemnation.
Undoubtedly, Pakistan is the main source of printing of high quality FICN. Such super-high quality currency printing machines cannot be in the possession of an individual or with an organised group. These sophisticated machines are available only with an established government.
We can, therefore, safely infer that Pakistan, as part of its state policy, is printing high quality FICN aimed at undermining credibility of Indian currency notes, ostensibly to fund terrorism.
These arguments are further buttressed by the fact that a majority of those arrested in smuggling and circulating FICN in Southeast Asia and India's neighbouring countries (especially Bangladesh) are Pakistani nationals.
Through a professional investigation carried out recently, there were unique similarities between FICN samples and Pakistan's legal tender, strongly confirming Pakistan as the main source of FICN.
Bangladeshis and villages on the border with Bangladesh too have been active in these crimes. Out of 18 cases of FICN, eight cases are crucially traced to Bangladeshi borders. Three Bangladeshis involved in the FICN racket are still at large. Seizures of FICN have been mainly carried out at the borders of Bongaon (in West Bengal), Shillong, South Garo Hills and Malda among other points. These prove that India-Bangladesh borders are active conduits in this trade .
A quick glance at the trends in FICN circulation reveals that originating in Pakistan, it reaches Dubai and as per the criminal cases registered, the network was traced to Kerala and Hyderabad. Simultaneously, Dubai to Sri Lanka is also a favoured route. A Sri Lankan named Abdullah Mutsari was detained in Sri Lanka with FICN worth Rs 2 crore. From Bangladesh FICN was circulated to the states of Madhya Pradesh, Andhra Pradesh, Goa, Maharashtra and Karnataka. In addition to these, Indian investigators have successfully found out that from Nepal, FICN regularly reached Jamnagar (the police had seized FICN worth Rs 1.26 lakh there), Ahmedabad and Siddharthnagar among other locations.
Now that it's proven beyond doubt about the Pakistani State's complicity in engineering such a vast FICN network to subvert the Indian economy and fund terror, the government attempted to demonetise and introduce currency of newer denominations with changed hallmarks. It has to be closely monitored as to how Pakistan now moulds its blueprint to continue with the FICN flow.
Recent Indian steps must be a dampener, albeit for the time-being, to Pakistan's Inter-Services Intelligence and its collaborators as they have been caught by surprise. Nevertheless, Indian agencies should not lower their collective guard and be prepared to foil any Pakistani designs to fund terror with FICN .
On Pakistan's part, it is highly unlikely it will easily abandon its acts of terror-funding as it enjoys complete State patronage and its agenda to hit its adversary hard. Hence for India, it calls for more stepped-up intelligence.
The author is a retired IPS officer and a security analyst. Views are personal
also read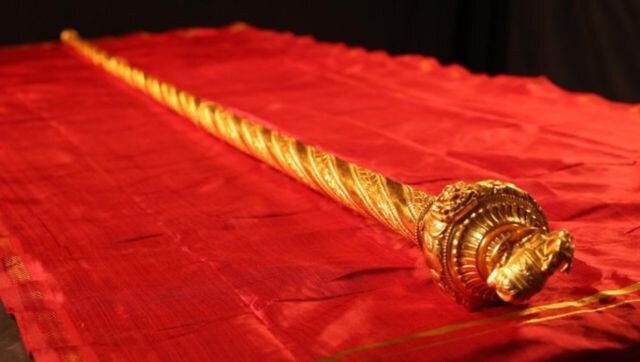 India
Prime Minister Narendra Modi will install the golden sceptre near the Speaker's seat. Traditionally called the 'Sengol', it has roots in Tamil culture
India
At least 19 opposition parties led by the Congress called for boycott the event, saying the decision of the PM to inaugurate it himself and "completely sidelining" President Droupadi Murmu is an insults to the high office of President and violates the letter and spirit of the Constitution.
India
Crores of BJP workers, over 300 MPs and more than 1400 MLAs will vigorously participate in this program to take the public welfare policies and achievements of the Modi government to the public. The achievements of the BJP government will reach everyone.