Farmers' protest: Demonstrators set tractor on fire at India Gate; legal action to be taken, say police
According to fire officials, they received information regarding the incident at 7.42 am and two fire tenders were rushed to the spot
New Delhi: Around 15-20 people set a tractor on fire at India Gate on Monday morning, police said.
The incident comes amid protests by farmers and Opposition parties across the country over the contentious farm legislations that were passed by the Parliament last week.
According to fire officials, they received information regarding the incident at 7.42 am and two fire tenders were rushed to the spot.
"About 15-20 people had gathered around 7.15-7.30 am and tried to set a tractor on fire. The fire has been doused off and tractor was removed."
"Legal action is being taken in the matter. Identity of the persons involved is being ascertained," Deputy Commissioner of Police (New Delhi) Eish Singhal said.
also read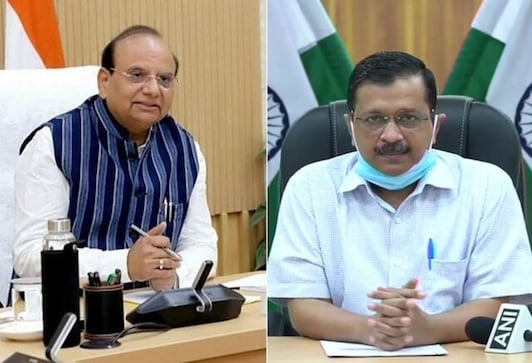 India
On 11 May, SC ruled that Delhi government has legislative and executive powers over the administration of Services except for matters related to public order, police, and land. Before the top court's verdict, Services department was under Delhi LG's control
India
A senior jail official said Bishnoi was lodged in the Mandoli jail due to security reasons
India
Sahil made numerous calls to Sakhshi on the mobile network and on WhatsApp to persuade her to get back into relationship again