Farmer suicides have decreased since 2009: Government tells Supreme Court
The Centre on Friday told the Supreme Court that number of suicide deaths of farmers have decreased since 2009 and there were factors other than agrarian which led them to take their lives.
New Delhi: The Centre on Friday told the Supreme Court that number of suicide deaths of farmers have decreased since 2009 and there were factors other than agrarian which led them to take their lives.
It said out of a total of over one lakh suicides in the country in 2013, cases of farmer suicide were recorded at 8.7 percent.
"Suicides are essentially a manifestation of an action taken in a specific state of mind and are not confined to any particular strata of society. Economic reasons may not be the sole or major cause leading to suicide.
"The data relating to suicide by persons self-employed in farming/agriculture from 1993-2012, as maintained by National Crime Records Bureau (NCRB), Ministry of Home Affairs, indicates a decreasing trend from 2009 onwards. The number of suicides by persons self-employed in farming/agriculture in 2009 were 17,368 which has come down to 11,772 in 2013.
"It is further submitted that according to NCRB as against total population of 122 crore (estimated) during 2013, the total number of suicides in the country was 1,34,799, out of which suicides under the category of self-employed (farming/agriculture) were 11,772 which is 8.73 per cent of the total suicides," the Ministry of Agriculture said in an affidavit.
The affidavit was filed in response to a PIL seeking direction to the government to take steps to prevent farmer suicides across the country.
The PIL by Punjab-based NGO, Youth Kamal Organization, through its President G S Happy Mann, had stated that there is a high distress level in the agriculture sector.
However, the government said it was not as alarming as made out in the plea and claimed that suicides in the country are not due to agrarian reasons only.
It said that as per NCRB causes of suicides include family problems, illness, drug addiction, unemployment, dowry dispute and other reasons. The affidavit said that according to NCRB, the number of suicides by self-employed other than those in farming and agriculture was higher at 39,462 which was 29.28 per cent of the total suicides in 2013.
Further, it said, suicide deaths by house wives were recorded at 22,742 (16.88 per cent of total suicides), service at 16,706 (12.39 per cent of total suicides) and others at 24,809 (18.4 per cent of total suicides).
"If we take into view the fact that more than 50 per cent of the population is engaged in agriculture/farming, the number of suicides under this category as compared to other categories is much lower," the affidavit said.
The affidavit said agriculture, including agricultural indebtedness is a State subject and appropriate measures to develop agricultural sector in states by compensating bereaved families of suicide victims are being taken care of by respective state governments and the Centre was supplementing them in their efforts through appropriate policy measures and budgetry support.
"Centre has taken several steps to revitalise agricultural sector and improve upon the condition of farming community on sustainable basis by increasing public investment, improving farm practices, rural infrastructure, extension marketing, etc," it said.
On the plea seeking apex court's direction to the Centre to implement recommendations of the report of National Commission on Farmers (NCF) chaired by agriculture scientist M S Swaminathan in 2006 on farmer suicides, the Ministry said the programmes under it are being enforced.
"Several packages have been announced to mitigate the hardships faced by farmers including Rehabilitation package of Rs 19,985 crore for 31 suicide prone districts in four states-Andhra Pradesh, Maharashtra, Karnataka and Kerala," it said. Among the other measures, steps have been taken for enhancement in minimum support prices for agricultural commodities, increase in institutional credit flow to agricultural sector, post-harvest loan for six months to eliminate distress sale of agricultural produce by farmers, debt waiver/relief, interest subvention on crop loans, revival package for strengthening short terms to rural corporate credit structure etc.
The PIL had cited various problems faced by farmers which compel them to take their lives, saying farmers are forced to buy seeds every planting season which increases poverty and indebtedness, compelling them to commit suicide.
The NGO also told the court that in June 2014, Ministry of Agriculture had said that it has started implementing the recommendations of the NCF, but so far nothing has been done for the benefit of farmers.
PTI
Find latest and upcoming tech gadgets online on Tech2 Gadgets. Get technology news, gadgets reviews & ratings. Popular gadgets including laptop, tablet and mobile specifications, features, prices, comparison.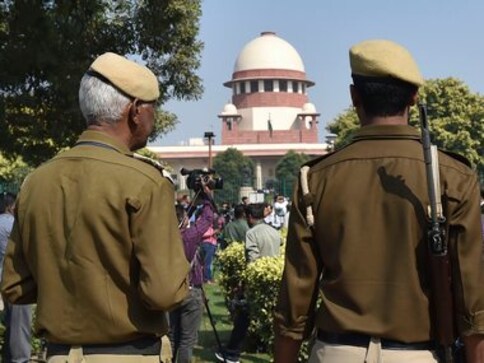 India
The ruling came on a batch of petitions challenging the validity of the three farm laws that were enacted last September. A detailed order is expected later today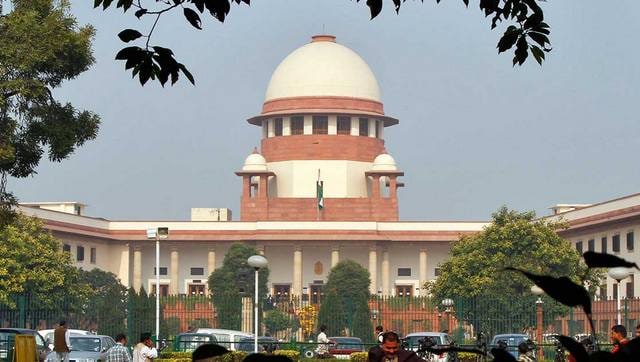 India
The senior lawyer said all the three members of the the election committee resigned on Friday night as the SCBA refused to accept its decision to hold elections through online mode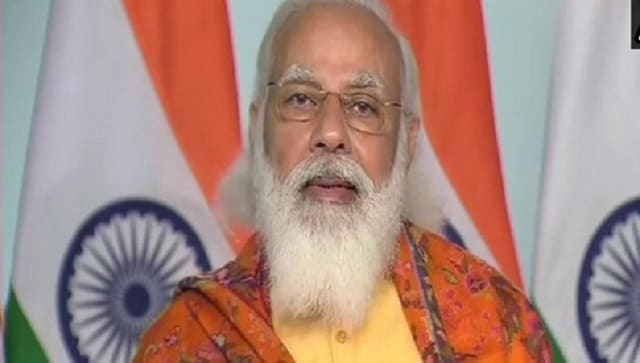 India
Addressing the valedictory function of the second National Youth Parliament Festival, Modi urged youths to join politics, saying the 'poison of dynastic politics' will continue to weaken democracy unless they join the fray