Fake degree case: Delhi Law Minister Jitendra Tomar arrested; cops slapped him, claims AAP
The Aam Aadmi Party (AAP) said on Tuesday that Delhi Law Minister Jitendra Singh Tomar had been arrested by the Delhi police.
Delhi Law Minister Jitendra Singh Tomar was on Tuesday arrested on charges of cheating and fraud in obtaining his law degree, a development that immediately triggered a strong attack by the ruling AAP against Centre calling it political vendetta.
PTI reported that the police arrested the 49-year-old AAP leader from his house on Tuesday morning and took him to Vasant Vihar police station for further questioning. Tomar was arrested on the basis of a criminal complaint filed by the Bar Council of India, according to CNN-IBN. Times Now reported that an FIR had been filed against Tomar at 3.30 am on Tuesday.
A police team had earlier gone to Bihar on the direction of High Court to investigate charges that Tomar had obtained a fake degree.
Tomar has been charged under various IPC Sections including 420 (cheating). Speaking to CNN-IBN, he said, "I am with some inspectors who are taking me to the Hauz Khas police station without any notice."
He added that 30-40 police officers had come to his office to take him to the police station. "This is being done to tarnish the image of the AAP. This is political harassment," Tomar said.
AAP leader Ashutosh also said that the Delhi police officials slapped Tomar when he was in their custody and tried to force him to sign some papers.
"Delhi police officials manhandled me and Kumar Vishwas too," Ashutosh said.
"In the morning, the police officers came, shoved Tomar's driver out of the way and took control of the steering wheel of his car," he said. "Then, they drove Tomar around the city before taking him to the police station."
Ashutosh also said, "There is an emergency-like situation in Delhi. BJP is trying to de-stabilise the government."
Kumar Vishwas also reacted to Tomar's arrest and said, "You cannot arrest a minister like he's a terrorist."
Another AAP leader Sanjay Singh accused the Centre of using "pressure tactics" against the Delhi government.
"The concerned university has filed its reply in the court. It also recorded the statement that the degrees are genuine. Then why was he arrested?
"The Lt Governor, Delhi Police Commissioner and the Modi government are trying to scare us with such tactics. But we are not going to be scared. Our fight against corruption will continue," Singh said.
In tweets, Singh said:
मंत्री जितन्द्र तोमर से बात हुई बगैर किसी नोटिस या पूर्व सूचना के दिल्ली पुलिस ने उन्हें गिरफ्तार कर लिया हौज खास थाने ले जाया जा रहा है

— Sanjay Singh AAP (@SanjayAzadSln) June 9, 2015
अगर मामला डिग्री से सम्बंधित भी है तो क्या केंद्रीय मंत्री समृति ईरानी और रामशंकर कठेरिया को भी पुलिस थाने बगैर सुचना और नोटिस के लाएगी?

— Sanjay Singh AAP (@SanjayAzadSln) June 9, 2015
On the other hand, BJP leader Nupur Sharma said that it was all a 'drama' by AAP and it was not sure whether Tomar had been arrested or just detained.
"It's too early to say. We don't really know if he has been arrested or detained," Sharma said. "The AAP is just playing on emotions and doing drama."
Hauz Khas police station in south Delhi was heavily barricaded and a large contingent of police deployed there.
Singh has also been charged with IPC sections 467 (forgery), 468 (forgery with purpose of cheating) and 120 (B) (criminal conspiracy), the sources said.
The arrest comes amid an escalating turf war between the AAP government and Delhi Lieutenant Governor Najeeb Jung.
Delhi Police Commissioner BS Bassi refused to respond to queries on the arrest. "I was in the meeting and I will seek details of his arrest before commenting," Bassi said.
With inputs from PTI
Find latest and upcoming tech gadgets online on Tech2 Gadgets. Get technology news, gadgets reviews & ratings. Popular gadgets including laptop, tablet and mobile specifications, features, prices, comparison.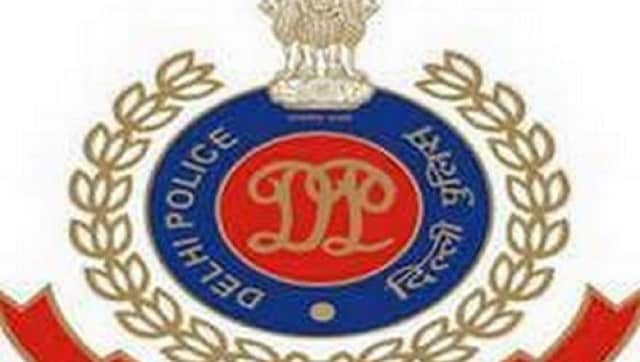 India
The police in a statement, said, 'Some are taking a few lines of the chargesheet out of context to create controversy and doubt about the investigation'
India
In an open letter to the Delhi Police Commissioner, the retired officers called the investigations and challans submitted by the Delhi Police with respect to the 24 February riots as 'partisan and politically motivated'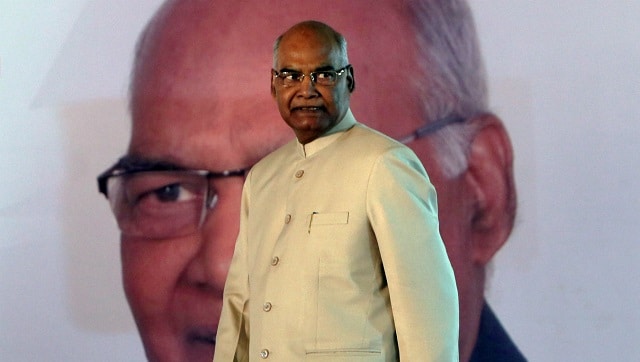 India
The leaders also alleged that there are publicly documented accounts of police being "complicit, directing mobs pelting stones or looking the other way when mobs were indulging in violence"