Facebook, Twitter, YouTube and more: MEA beats all other Modi ministries on social media
The MEA is the chartbuster in the art of digital diplomacy when it comes to using social media to communicate developments in India's external engagements.
For the past seven months since the Narendra Modi government has been in office, it has laid a laser beam focus on the use social media for reaching out to the man on the street with its policies and achievements.
The Modi government has encouraged all ministries to reach out to the common man towards this end. The Ministry of External Affairs (MEA) has come up trumps in this regard and beaten all other ministries hollow in having a sizable presence on digital platforms like Twitter, Facebook, Google+ and YouTube.
The MEA is the chartbuster in the art of digital diplomacy when it comes to using social media to communicate developments in India's external engagements.
The MEA has created significant presence on social media and digital platforms while keeping its focus on keeping pace with the ever changing digital technology and evolve the ministry's communication and engagement strategy, accordingly.
MEA accounts on these platforms are regularly used to update followers on soft stories on India's diplomacy and foreign policy and disseminating official statements and addressing public grievances.
The MEA website www.mea.gov.in is one of the most widely-accessed Government of India websites. It is also one of the few government websites which is fully compliant with the Guidelines for Indian Government Websites (GIGW) and is accessible to people with different abilities as well. The website now has a Spanish and Arabic version reaching out to widespread international audience.
Sample the following facts.
The MEA has the largest followers on Twitter among all ministries -- over 2.76 lakh followers, a count growing by the minute.
MEA's Twitter handle @MEAIndia, run by its spokesperson Syed Akbaruddin, arguably the most towering spokesperson in the the Modi government given the fact that Modi doesn't have any professional spokesperson in the PMO, has 1.98 lakh followers.
On Facebook, the MEA has 6.82 lakh likes, the highest among all ministries in the Indian government.
On YouTube too the statistics favour the MEA most among all ministries and departments in the Indian government.
The official YouTube channel of Indian Diplomacy, an adjunct of the MEA, has a strong base of 16,500 subscribers with over 4.2 million views. Besides, the MEAIndia YouTube channel too has 6,100 subscribers and about 5.5 lakh views so far.
More than 70 Indian Missions/Posts today are active on Facebook and nearly 20 Missions/Posts regularly use Twitter to engage local communities in their public diplomacy and outreach activities thereby projecting India's soft power image.
These social media channels help in measuring public sentiments towards the MEA and the Government of India.
MEAIndia Mobile App, 'MEAIndia', is the first mobile App launched by any Government of India organization. The 2.2 version of 'MEA India' has also been launched which introduces Telephone Directory and configuring "What's New from Indian Missions" on My MEA Screen.
The MEA website provides a discussion forum called MEA Online, modelled on the MEA Community Forums, which aims to be an online platform where officers can interact, share and discuss on a wide range of issues that are of common concern to all.
MEA's flagship magazine "India Perspectives" is available on mobile platforms in 14 languages – Hindi, Arabic, English, French, German, Indonesian, Italian, Pashto, Persian, Portuguese, Russian, Sinhalese, Spanish and Tamil. The digital magazine can now be read on hand-held digital devices such as mobile phones with high resolution, magnifying its presence many folds.
The MEA website has a feature called 'India Global Podcast'. All the episodes of the popular programme 'India Global', prepared in consultation with Indian Missions abroad, are now available as Podcasts on MEA's dedicated channel and MEA's SoundCloud page and YouTube Channel. Users can also listen to the latest episode of India Global on the 'MEAIndia' mobile app, also.
Besides, the MEA website has an interactive world map wherein a user can visit all the integrated web pages of Indian Missions abroad through a single interface.
The MEA website has an exclusive page called 'Indian Treaties Database'  which gives an accessible and searchable link or series of links to the Treaties/Agreements/MoUs entered into by India with foreign countries.
A module on Vigilance complaint has also been added to the MEA website.
The MEA has been a bellwether ministry which strives to keep pace with changing technology and takes pride in being an early adapter. This is in sync with one of the primary objective of the ministry of enhancing its outreach and engagement with the youth both in India as well as abroad.
The MEA carefully plans its social media projections on themes which are decided in advance for the next year. For example, in 2014 the focus was on subjects like (i) Elections in India, (ii) Role of Indians in WW I, (iii) 50 Years of ITEC, (iv) 50 years of India in Space, (v) India's North East in our Look East policy.
For 2015, the broad themes selected are: (i) Women - "Stree Shakti"; (ii) Flagship initiatives of the government like Make in India (link with Hannover Messe fair participation), Digital India, Clean Ganga and Smart Cities etc.; (iii) Yoga - Peace Within and in the world; (iv) Act East; (v) India's maritime trade routes; and (vi) India's neighbourhood - SAARC at 30.
Find latest and upcoming tech gadgets online on Tech2 Gadgets. Get technology news, gadgets reviews & ratings. Popular gadgets including laptop, tablet and mobile specifications, features, prices, comparison.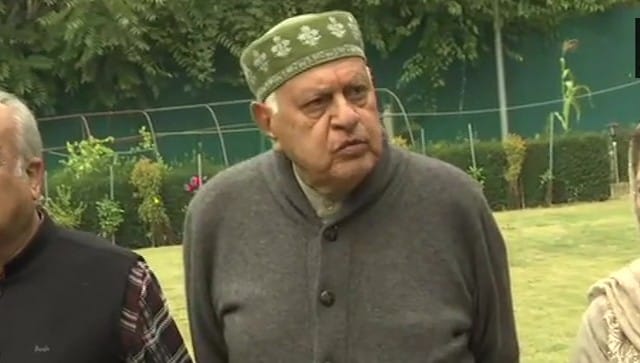 Politics
In a two-page letter to J-K Election Commissioner KK Sharma, Farooq Abdullah said providing security to a select few and literally interning the rest is a gross interference in democracy
India
Taking to Twitter, both leaders slammed the Central Government, claiming that the UT administration is blocking candidates opposed to the BJP from campaigning by using security as an excuse
India
Addressing the G20 side event on 'Safeguarding the Planet', Modi said India is not only meeting its Paris Agreement targets, but also exceeding them