Expert panel holds Gurugram hospital guilty of negligence in one-and-a-half-year-old's death
Vansh was admitted in the Fortis hospital in Gurugram for the treatment of a genetic disease.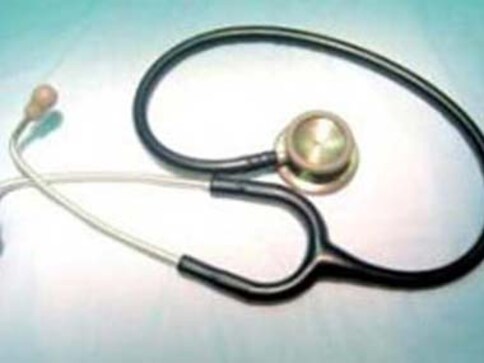 Gurugram: A five-member panel of medical experts has held the Fortis Hospital in Gurugram responsible for the death of a child during treatment last year.
The Medical Negligence Board headed by Dr SS Saroha and including Dr Rakesh Pathak, Dr DS Yadav, Dr Sanjay Narula and Dr Naresh Kumar was constituted after Sanjeev Sharma, a resident of New Delhi's Ranjeet Nagar, complained to Gurugram's Chief Medical Officer that the hospital was responsible for the death of his one-and-a-half-year-old son Vansh.
Vansh was admitted in the hospital for the treatment of a genetic disease. According to the board's report, the patient underwent a bone marrow transplant (BMT) on 1 May, 2017.
He subsequently suffered from fever and developed complications due to infection.
Sharma complained that the hospital officials told him that the estimated cost of treatment will be Rs 13 lakh but later raised the amount to Rs 27 lakh, but the child could not be saved.
"The hospital was supposed to provide infection-free environment but failed to do so. The hospital also charged money for BMT room but did not provide such environment," Gurugram CMO BK Rajora said.
"Dr Satyaprakash Yadav, pediatric hematologist and bone marrow transplant physician, said in his report in writing that the infection spread due to the negligence of the hospital and that the mortality rate in the BMT was 30 percent," the report read.
Fortis hospital was in the news last year also after a seven-year-old Class 2 student Adya Singh died of dengue on the night of 14-15 September and the hospital charged nearly Rs 16 lakh for the fortnight-long treatment from the family.
Adya died while being shifted to Rockland Hospital in Delhi.
In January, a Fortis doctor was booked for culpable homicide not amounting to murder in connection with Adya's death after a four-member probe panel, headed by Haryana's Additional Director General of Health Rajeev Vadhera, investigated the Fortis Memorial Research Institute (FMRI) in Gurugram for charging the child's Dwarka-based family an exorbitant sum and held him guilty.
Later, the licence of the hospital blood bank was suspended and authorities banned the sale of medicines at the hospital counters.