EVM hacking: Is Narendra Modi govt's delay on funding for VVPAT the root cause of all speculations?
In June 2014, EC proposed to implement VVPAT at every polling station in the 2019 Lok Sabha polls asking for funds to the tune of Rs 3,174 crore from the government.
Arvind Kejriwal and team showed in Delhi Assembly on Tuesday how an EVM prototype machine can be hacked. It all looked nice on TV. However, it's not that easy to hack thousands of machines across polling stations in favour of a single party. Candidates of any party do not get the same slot in EVM machines across seats so it is humanly very tedious to hack in a populous country like ours.
Still, it doesn't mean that EVMs cannot be hacked. They carry the same risk as hacking of emails, bank accounts, and social media accounts etc. Were they hacked in recent elections is another topic though and yet to be proved in any court of law. However, this has always been a matter of debate. BJP leader GVL Narasimha Rao wrote a book 'Democracy at Risk, Can we Trust our EVMs' highlighting their vulnerability. Subramaniam Swamy has also raised concerns regularly.
The Election Commission is renowned globally for conducting free and fair elections. UNDP facilitated the visit of representatives from the Election Commission of 20 different countries to witness the management of India's 2014 mammoth national elections. Its integrity cannot be questioned. Recently a team from Russia was in India to observe the five state elections as they want to use EVM technology for presidential elections in 2018.
AAP and opposition have constantly raised the issue that developed countries like Germany, UK, and Netherlands use ballot paper and not EVMs.
In 2006, a pilot project was used in Italy for elections through voting machines. However, this was shelved due to high costs and complexity. In October 2006, the Netherlands banned the use of EVMs stating that they lack transparency. In 2009, the Republic of Ireland declared a complete stoppage on their use citing it to lack of trust and transparency in the voting machine.
In March 2009, Supreme Court of Germany held that voting through EVMs was unconstitutional. It passed a historic judgement stating 'transparency is a constitutional right but efficiency is not a constitutionally protected value'.
In UK and France many pilot projects have been undertaken but the government has preferred using ballot papers. It's true that in various parts of the US as well as Venezuela EVMs are used. However, these are backed by paper trails which are missing in India.
Some experts suggest that many systems used in other countries were computer based with internet connectivity, hence vulnerable to hacking.
Since 2000, EVMs have been used in 107 state polls and three Lok Sabha polls held in 2004, 2009 and 2014 as per the poll panel. The issue of EVM tampering has been raised in various courts in the past which have held they are credible, reliable and tamper-proof.
"There is no question of introducing any virus/bugs for the reason that EVMs can't be compared to PCs," the Madras High Court had said in 2001a>. The Election Commission also referred to a Karnataka High Court ruling of 2004 where it said, "This invention is undoubtedly a great achievement in the electronic and computer technology and a national pride."
In 2009, Delhi High Court expressed satisfaction with the representation made by EC as to why EVMs cannot be rigged.
However, in a recent case, Uttarakhand High Court has ordered for the first time in electoral history, seizure of EVMs of seven seats on appeals made by people who lost elections. In another instance, Bombay High Court has ordered a forensic scan of EVMs used in 2014 assembly elections of a polling booth of Parvati assembly seat in Pune. It has asked nine technical questions to Hyderabad FSL.
ECI has regularly rubbished allegations of EVM tampering. It has put forth forcefully that it has in place an elaborate administrative system of security measures and procedural checks-and-balances. The safeguards are implemented by EC transparently with active and documented involvement of political parties. Candidates and their representatives at every stage check EVMs to build confidence in its efficacy and reliability. Any signal from outside or BlueTooth or WiFi is ruled out as the machine does not have any high-frequency receiver and data decoder.
To build in further transparency, EC started consultation with political parties in 2010 to explore the use of Voter Verifiable Paper Audit Trail (VVPAT). Under this process, a paper slip is generated bearing name and symbol of the candidate along with the recording of the vote in the control unit. In the case of any dispute, paper slip and EVM results can be reconciled. This would bring the elections up to global benchmark.
In June 2014, EC proposed to implement VVPAT at every polling station in the 2019 Lok Sabha polls asking for funds to the tune of Rs 3,174 crore from the government. In an ongoing case in the Supreme Court, EC in March 2017, submitted that it can get the requisite number of VVPATs manufactured in 30 months from the time of release of funds by the government.
The Narendra Modi government has been sitting on this proposal for past three years and only after this issue heated up, in mid-April it accepted releasing funds. However, it remains to be seen whether by April/May 2019 all VVPATs will be ready for all 930,000 polling booths. Looks difficult!
The focus now moves to the 12 May meeting which EC has called for the seven national and 48 regional parties including AAP have been invited. It will invite suggestions on how to conduct a hackathon of EVMs. The date of the challenge is not yet finalised.
While EC has strongly rebutted AAP's display in Delhi assembly citing real EVM was not used, AAP has responded by claiming machine was built by IIT graduates. It goes on to make a bigger claim that it will hack EVM in 90 seconds at hackathon event whenever it is held.
To sum up, after the hackathon event, all concerns about EVM misuse should be put to rest. Even an iota of a doubt should not remain in anyone's minds. If AAP can't hack, it should keep its mouth shut from then on. If AAP manages to hack, it will lead to mayhem. Fingers crossed!
Find latest and upcoming tech gadgets online on Tech2 Gadgets. Get technology news, gadgets reviews & ratings. Popular gadgets including laptop, tablet and mobile specifications, features, prices, comparison.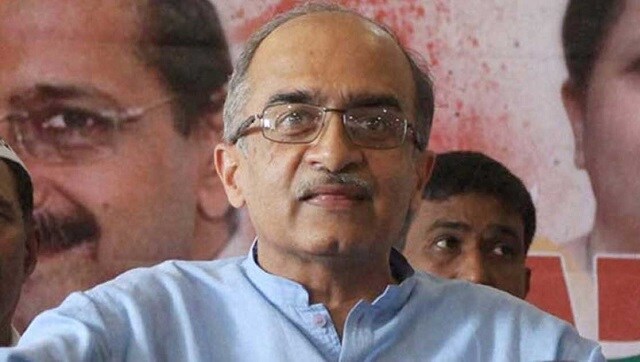 India
Bhushan has been raising issues related to the judiciary and had recently criticised the top court's handling of matters related to migrant workers during the COVID-19 lockdown.
First Cricket News
The truth is, BCCI and Indian cricket desperately need leadership to overcome the challenges imposed by the COVID-19 pandemic.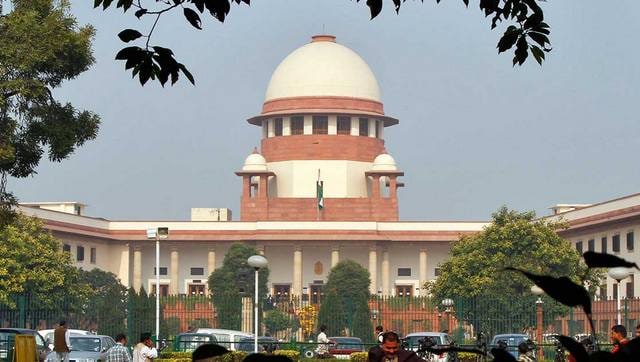 Politics
The Rajasthan HC had passed the order on a plea filed by rebel Congress MLAs who were issued a disqualification notice by Speaker CP Joshi