Where are the ethics? Surgeon posts pictures of patient's internal organs on Facebook
There are clear loopholes in our country when it comes to proper guidelines regarding use of clinical photographs on the social media.
The plight of 45-year-old Mohammad Faizal is understandable. Already tormented by a tumour in his heart which was fortunately removed, he was put in a rather uncomfortable situation  by his very own surgeon.
The surgeon ad posted pictures of Faizal's innards on Facebook much to his shock. According to The Times of India the doctor in concern later apologised and removed the pictures from the social media forum.
By uploading the images, the doctor had grossly violated the privacy of his patient although he abstained from giving out his name. It was trauma for Faizal as some poked "fun" while commenting on the images.
The incident throws light on a much larger question on the distribution of clinical photography on social media. The surgeon did not mention Faizal's name anywhere but it was clearly not helpful.
In this context, what author Avinash Supe wrote in his piece Ethical considerations in medical photography in the Indian Journal of Medical Ethics may be debatable.
"For photography of internal organs at operation or in the post-mortem room as well as in endoscopic, pathological or microscopic documentation, permission of the patient is not necessary, as the identity is not revealed," Supe said.
This practice clearly did not help Faizal. Probably the surgeon also could not presume that the images could be identified. Supe in the same piece said: "The ethics of clinical practice are based on 'trust' in the doctor by the patient and other members of the healthcare team." r
Breaching of medical privacy can lead to serious legal and other problems. In his piece The ethics of clinical photography and social media, that appeared in the Academia, author Ce´sar Palacios-Gonza´lez wrote: "In 2008 a Swedish nurse was suspended from her job after posting on her Facebook profile pictures of a brain surgery in which she was participating (Salter 2008). Two years afterwards, the US Johnson County Community College decided to expel four nursing students for posting on Face-book pictures of themselves posing with a human placenta (Gibson 2011). In a similar scenario a Mexican anaesthesiologist was fired from a hospital in 2012 for publishing on her Facebook account pictures that depicted a child being immobilized prior to an operation, the amputated legs of an elderly woman, and various surgery pictures where the patients' faces were visible (Vivas 2012)."
There is no legal recourse available that prohibits medical practitioners from going public with private medico images of patients. As it is clearly seen from Faizal's example, simply not naming the person is not enough.
"While Faizal had chanced upon his photo, in most cases patients are in the dark about their pictures being posted by the people they trust their bodies with."—The Times of India said.
What the national coordinator, academic wing of Indian Medical Association JA Jayalal told the national daily is a worrying indication. "... there's a definite increase in the number of doctors using social networking sites as a forum to showcase their surgeries, caring little about their patients' confidentiality," Jayalal said.
Faizal's surgeon could have possibly landed up in a legal soup had his patient not relented. It was pertinent for the surgeon to explain  his images would be used in an online forum and for what purpose. But nothing of that sort was  done.
Ce'sar Palacios-Gonza´lez said in his piece: "... informed consent is mandatory for creating, using and publishing all primary and secondary purpose clinical images, and that a case can be made for the use of clinical photography for treatment and educational purposes in addition to social media when informed consent is properly obtained.... Finally, sending clinical images, where the patient might be identifiable, for primary purposes through social media should be a last ditch resort."
There areloopholes in our country when it comes to proper guidelines regarding use of clinical photographs on  social media. Whether it is to show off the doctor's achievement or to take the method of treatment to another level, it cannot be at the cost of a person who has already gone through an ordeal.
Find latest and upcoming tech gadgets online on Tech2 Gadgets. Get technology news, gadgets reviews & ratings. Popular gadgets including laptop, tablet and mobile specifications, features, prices, comparison.
India
Salmonellosis is a bacterial infection you should worry about and take precautions against every single day.
Health
Naegleria fowleri is a microscopic, single-cell amoeba which is found in freshwater, lakes and hot springs during the summer season and prefers temperatures between 25-40 degrees Celsius.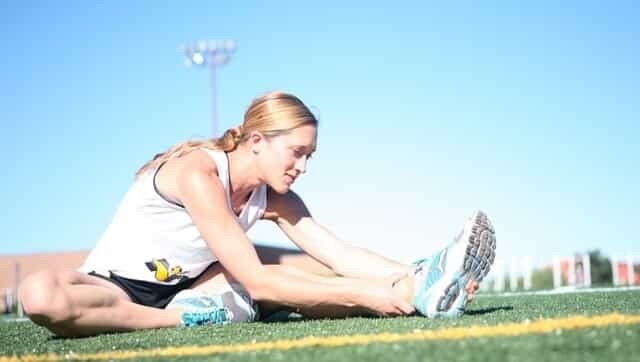 India
Passive stretching is a type of stretching where you remain in one position and a partner, accessory or prop stretches your muscles through external pressure.