Ernakulam Medical College in Kerala's Kochi to be transformed into full-fledged COVID-19 treatment centre
From now on, only the emergency Out Patient (OP) wing and dialysis unit will work at the hospital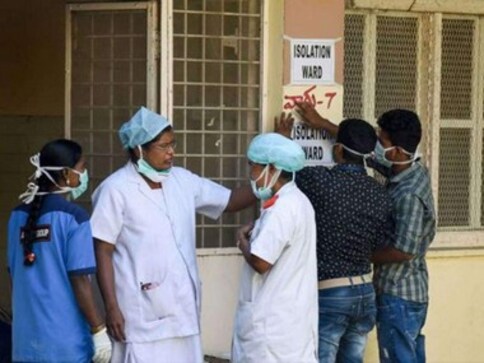 Kochi: The Ernakulam Medical College in Kalamassery is going to be transformed into a full-fledged COVID-19 treatment centre.
From now on, only the emergency Out Patient (OP) wing and dialysis unit will work at the hospital.
Women and children undergoing treatment in the OP section at the hospital will be shifted to the nearest government health center.
Click here to follow LIVE updates on coronavirus outbreak
The district is currently giving treatment for 12 COVID-19 patients. The district has 23 persons in Isolation Wards and 3961 persons in homes under surveillance.
World
South Korea's military condemned North Korea's launch as a 'serious provocation' that violates UN Security Council resolutions and 'damages the peace and safety' of the region and the broader international community
World
Park Sang-hak, a North Korean defector-turned-activist, said he and his group had launched about eight balloons from an area in the South Korean border town of Paju Saturday night when police officers arrived at the scene and prevented them from sending their 12 remaining balloons
World
The launch is the second by North Korea this week. Harris is to arrive in South Korea on Thursday for talks with President Yoon Suk Yeol and other officials. She also is to visit the tense border with North Korea