Ending militancy: Counter-insurgency operations hit Hizbul Mujahideen in Kashmir
A home ministry report, released last month, said that 435 militants have been killed in last five years.
Srinagar: A concerted counter-insurgency campaign against mildly resurgent militancy, that had given a semblance of a new wave of insurgency in the region, has resulted in neutralisation of many militants, including commanders, and led to an ebb in violence in Kashmir.
The brunt of the campaign led by security forces has been faced mostly by the Hizbul Mujahideen militant outfit, whose cadres are mostly local and who have been at the forefront of a renewed face of insurgency in south Kashmir.
On 7 May, security forces killed three militants two from Hizbul Mujahideen (HM), while one belonged to Lashkar-e-Taiba (LeT) outfit, before they were asked to surrender in Panzgom village in south Kashmir's Pulwama district, 30 km south of Srinagar. The slain militants were identified as Ishfaq Ahmad Dar and Ishfaq Ahmad Baba of the Hizbul Mujahideen (HM) outfit and Haseeb Ahmad Pahla of the Lashkar-e-Taiba (LeT). All belong to Pulwama district.
This fresh assault on Hizbul Mujahideen (HM) outfit was part of dozens of counter-insurgency operations carried out by forces to neutralise around a dozen local Kashmiri militants part of the Hizbul outfit in recent months.
Majority of the militants killed in the recent months have been associated with Burhan Wani, the Hizbul Mujahideen commander, who, along with dozens of others, became part of a steady flow of recruits for Hizbul Mujahideen. The Hizbul commander and the poster boy of Kashmir's new militancy is the son of a school principal and is a resident of Tral village in south Kashmir.
But police says the outfit led by Syed Salahuddin, who is based in PoK, is fast losing its cadre in Kashmir valley, after continues and sustained counter insurgency operation by Jammu and Kashmir Police and army particularly in south Kashmir, where a renewed face of insurgency had erupted in recent years.
This new militancy has, and still continues, to draw well-educated boys from middle class families of Kashmir, particularly from south Kashmir.
Inspector General of Police Syed Javaid Mujtaba Gillani says there are 150 to 170 militants, both local as well as foreign militants, presently active in Kashmir. Although, IGP says, the recruitment of local boys by militant groups had increased last year and the focus was contain and prevent them from joining militancy.
He said Wani, the Hizbul Mujahideen outfit commander "has been left alone" as most of his accomplices have been killed. Gillani, told a local newspaper that since past eight months Wani has been "quiet", and most of the people around him have been neutralised. "Now he is on his own with just two or three people around him," Gillani said.
A home ministry report, released last month, said that 435 militants have been killed in last five years. In 2015, 59 of the 72 new recruits had come from south Kashmir.
In March this year, the state police managed to neutralise the 'second most wanted militant commander' of Hizbul Mujahideen militant group, Dawood Ahmed Sheikh, in an overnight encounter in Buchroo village of south Kashmir in Kulgam district. The killing of the Hizbul man was part of a continued effort by the Kashmir Police and army to eliminate Hizbul-Mujahideen group from south Kashmir.
The violence has come down since 2015. Militancy-related incidents had claimed 220 lives in 2014 but in 2015, 197 people died including 102 militants, 12 policemen, 41 civilians, 35 army soldiers, five BSF personnel and two CRPF men.
There has been a slow resurgence of militancy in valley with young and educated boys joining militancy, who, according to police officials, are dependent on weapons snatched form the security forces. Now due to a strict vigil on the Line of Control and the failure to infiltrate towards the Indian side the violence has been curbed to a great extent.
"Barring three we have been able to kill all the militants in that picture that went viral on social media. The time is not far when we will apprehend or kill Wani too," a senior police official based in south Kashmir, told Firstpost.
India
Frontline and healthcare workers were assigned additional duties to help manage the public health emergency. But while the number of tasks expected of ASHAs kept increasing, the protective gear dwindled
India
The Centre will take over from states, which were supposed to be carrying out about 25 percent of the country's vaccination work, and continue with its ongoing inoculation efforts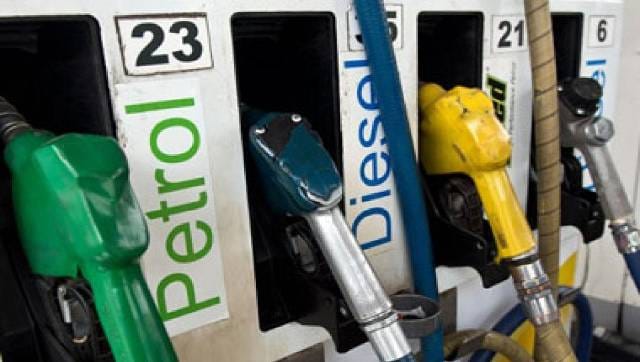 India
Ethanol is a biofuel, that is, a fuel produced by processing organic matter. The auto fuels we commonly use are mainly derived from the slow geological process of fossilisation, which is why they are also known as fossil fuels