'Elite's delusional quest': Critics on the Mars mission
India is set to launch its space mission to Mars today afternoon, but the months preceding the launch of Mangalyaan, the spacecraft, have been plagued by criticism. Here is a round-up of what critics had to say
India is set to launch its space mission to Mars today afternoon, but the months preceding the launch of Mangalyaan, the spacecraft, have been plagued by criticism. Here is a round-up of what critics had to say.
The expenses that will be incurred (the spacecraft costs Rs 450 crore), and that too to a developing country like India, has been the main point of contention.
Development economist Jean Drèze called the project "part of the Indian elite's delusional quest for superpower status".
"I think it's so strongly symbolic of an extremely unequal society," said Harsh Mander, director of New Delhi's Center for Equity Studies, a think tank, and a former advisor to the prime minister on social issues to the Los Angeles Times. "We continue to have something like 230 million people who sleep hungry every night, and millions die because they can't afford healthcare. Yet these are not issues that cause outrage."
Mangalyaan would be "a national waste," said G Madhavan Nair, the former chair of the Indian Space Research Organisation (ISRO) to ScienceMag.org. He oversaw India's first imaging mission to the moon, Chandrayaan-1, launched in 2008, but recently has fallen out with ISRO management. He describes the Mars project as "a half-baked, half-cooked mission being attempted in undue haste with misplaced objectives."
Nair also spoke to CNN-IBN about his qualms. The amount of equipment the craft would be able to take with it under projected conditions is "very meager," Nair told the television channel. "I don't think much useful science can be done."
Journalist Manu Joseph pointed out the baffling precedence given to space travel and mining given the ground realities in India. "How can India talk about mining Mars when the fact is that it depends on exploitative foreign companies to mine its own real estate on Earth for minerals in the first place?" Joseph wrote in a New York Times editorial.
"And if science must be a serious Indian pursuit at all, as it has to be in any nation, should not India focus all its resources on, say, mosquito-borne diseases that have killed millions of Indians? Space exploration in the time of dengue does seem baffling at first glance, but then should a nation really imagine that all its great ambitions should ideally line up according to a hierarchy of grave social importance and take up only one project at a time?"
News & Analysis
Workspace is now free for all consumer Google accounts using services that include Gmail, Docs, Chat, Drive, Calendar, and so on.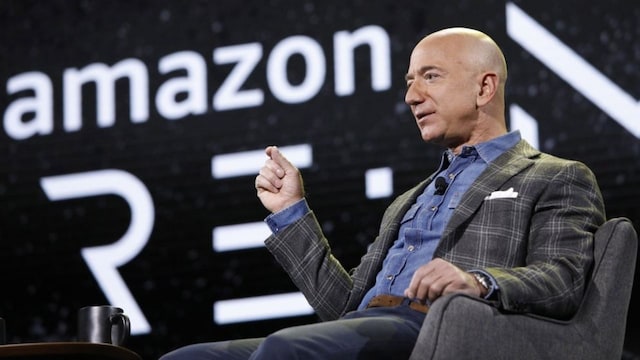 science
Blue Origin was founded by Bezos in 2000 and has conducted more than 12 uncrewed test flights to date.
science
The group will be setting up their living quarters and are expected to soon open the door to the Tianzhou-2 cargo craft.