Election Commission issues notice to Archbishop Thomas Macwan after his letter against 'nationalist forces'
Days after Gandhinagar archbishop Thomas Macwan's letter became public, state EC in Gujarat served a notice to the priest on Saturday seeking an explanation
Days after Gandhinagar archbishop Thomas Macwan's letter against "nationalist forces" saying that minorities in the country felt insecure became public, the state Election Commission in Gujarat served a notice to the priest on Saturday seeking an explanation, according to media reports.
Served through the District Election Officer of Gandhinagar, the notice seeks an explanation on why his letter should not be viewed as a violation of the Model Code of Conduct, according to The Indian Express.
The report added that the notice was sent after the Election Commission of India received a complaint from an organisation called Legal Rights Observatory.
The complaint sought "immediate action" against the archbishop, as Macwan's letter "was an attempt to generate fear among voters to divide people on the basis of caste and creed", The Financial Express reported.
Citing examples from history where communist governments and dictators were toppled in the past, Macwan through his letter had urged the Christian community to pray together during the election.
The archbishop also claimed that there was no "malicious" intent behind the letter. "We can always pray for good humans to be elected as leaders. Where do we Christians stand in Gujarat, at a bare 0.5 percent of population? It has not been issued with any bad intention. If anyone uses the letter to divide the society or polarise voters, it will be unfortunate," Macwan said.
— Sandhya Jain (@vijayvaani) November 23, 2017
Macwan had confirmed to Firstpost that he wrote the letter and added, "Every time an election takes place we write letters to guide people.  I don't have mala fide intention against anyone".
He claimed he was not referring to the BJP when he wrote of "nationalist forces", explaining that in his view, nationalist forces were narrow-minded people, as against those who would protect the country and the Constitution.
The letter starts with the following paragraph on the upcoming Gujarat Assembly elections:
"The dates of Gujarat state Assembly have been declared. The results of this election are significant and it will have its repercussion and reverberation throughout our beloved nation. It will influence the future course of our country. We are aware that the secular and democratic fabric of our country is at stake. Human rights are being violated. Constitutional rights are being trampled. Not a single day goes without an attack on our churches, church personnel, faithful or institutions. There is a growing sense of insecurity among the minorities, OBCs, BCs, poor. Nationalist forces are on the verge of taking over the country. The election results of Gujarat state Assembly can make a difference."
India
Congress MP Ripun Bora claimed that the union minister's birthplace was Harinathpur in Gaibandha district of Bangladesh and he reportedly came to West Bengal for computer studies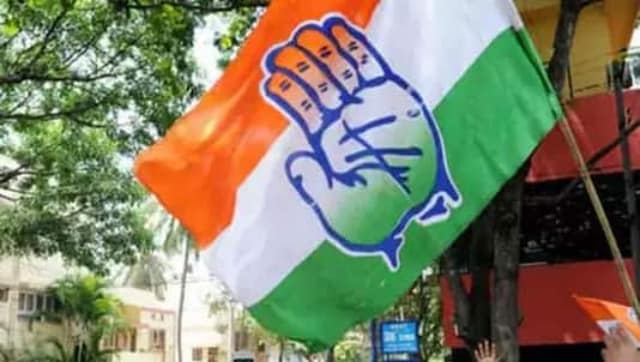 Politics
Demanding a court-monitored inquiry, Congress' Mallikarjun Kharge questioned if governments in Madhya Pradesh, Manipur and Goa were also toppled using the spyware
India
As the Opposition creates ruckus in Parliament, the Centre says the controversy is an attempt to malign Indian democracy and its well-established institutions