Effects of demonetisation: Kadak chai sales go up, but country's sugar levels are in the dumps
It seems that Prime Minister Narendra Modi's demonetisation move, in addition to grinding the economic axe, clearly has other cleverly hidden agendas.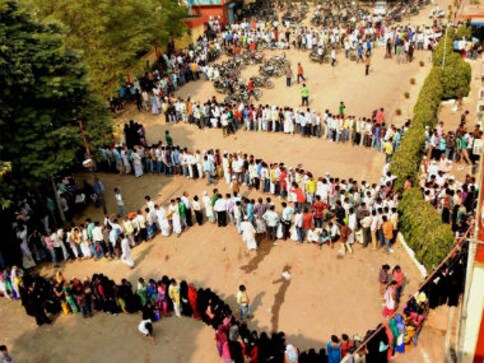 How foolish of me! I thought that Prime Minister Narendra Modi only had an economic axe to grind with his demonetisation move. But it dawns on me now that his fight against black money clearly had other cleverly hidden agendas. It's a shame that it took until day 7 for this realisation to strike, following his decision to trash 86 percent of the cash in the country. But I am glad that it did, with the precision of a surgical strike and the finality of a nail in the coffin.
Lessons in frugality are the first and foremost things that the currency ban has drilled into my head. I am wiser now. The desperate need to conserve the available legal notes – and coins – has taught me, quite convincingly, that a rupee saved is a rupee earned.
Cappuccino? Kill the thought. Head for the nearest roadside tea vendor who is wearing shorts and a towel over his shoulders. His kadak chai costs roughly 15.85 percent of its Cafe Coffee Day counterpart/rip-off. (You see, the ban has also made me a walking calculator.)
Instead of taking a cab now, I take an auto. Instead of an auto, I take the bus. Where I can take a bus, I remember that I have legs that can carry me.
Never since my birth had I realised the profits of a walk, and the perils of an automobile. A walk brings to humanity a three-fold benefit: it saves pennies, it cuts vehicular pollution and, of course, it adds to your longevity.
It's not surprising then that the All-India Cardiac Surgeons Association has reported, after a snap WhatsApp poll, that cholesterol levels in India have crashed by 12.4 percent among middle class in the past seven days since demonetisation. A Twitter poll conducted by the Indian Diabetes Society has revealed that sugar levels have, in the 35-55 age group, come down by 22.8 percent during the same period.
And to those still refusing to accept the salutary benefits of physical exertion, doctors are now exhibiting photos and videos of a 96-year-old lady called Heeraben Modi from Gandhinagar, who insisted on going to the bank herself and exchanging her Rs 500, Rs 1000 notes.
But wait, there is more!
A Firstpost reader has pointed out that standing in ATM queues for long hours in the sun is helping Indians overcome their vitamin-D deficiency. So even if the cash queue doesn't guarantee you vitamin-M (money), it sure does promise some vitamin-D. Health is wealth, right?
Talking of sun, demonetisation is encouraging India's youth to traverse the literary path like never before. An example:
After a visit to the ATM, my friend's son from Chennai wrote an impromptu masterpiece on how "pulchritudinous" a sunrise was. (And the spelling of that awesome word was right as well.) Never in his life had the 28-year-old seen the sun rise before. And he witnessed it at last because his mother had emptied half a bucket of water on him at 5:30 am the other day, thrust a card into his hand and made him run to the ATM. Now he has made it a habit to stir out of bed before Chennai's eastern sky turns a shade of orange.
"God bless Modi; Children wake up early now," said the happy mother in an SMS to me. A tear of joy rolled down my face. Now she wants demonetisation of notes once every three months to ensure that the new inculcation of health regime is not a passing thing.
As for me, I have shed my supercilious outlook towards an ATM which, I always stupidly considered, was a dumb machine that thoughtlessly coughed up cash when I fed my card and a few numbers into it. Thanks to the flood of information that I have after the currency ban, I now know what a magnificent contraption an ATM is, with all its many pockets – packets? – like a cowboy's pantaloons. And how it can think! When you want Rs 3,000, it decides in seconds which different denominations to spew out.
This knowledge enhancement has by no means been limited to the hoi polloi. It extended to the political class just as effectively. A little bird overheard BJP honcho Amit Shah remark to Arun Jaitley: "Arun bhai, I didn't know so many poor people in this country had been blessed with so many Rs 500 notes that we have scrapped, did you?"
And then you thought the only queue that Rahul Gandhi ever knew was barbeque! Yes, it indeed was, but that was in the pre-demonetisation era. Now he knows better.
Never mind the reports from villages in Andhra Pradesh which claim that mothers are showing their crying babies the photographs of Rahul standing in a bank queue. They say that the offspring then are rolling with laughter.
It isn't just Rahul. Modi's fight against corruption has made West Bengal's Mamata Banerjee rediscover that in real politic there are no permanent friends and enemies and that note-bank-politics are as profitable as vote-bank-politics. The CPI(M) which, she had often said, committed every crime imaginable in the world and which had turned her state into Waste Bengal is now her trusted partner in fighting something which she had accused the communists of in the past.
As for Arvind Kejriwal, he continues to be the absurd, congenital fool which I myself was before 8 November, groping around like a blind man with a stick. Besides not realising the collateral medical and political benefits of demonetisation, he hasn't learnt that the black money that Modi is trying to flush out was the creation of all political parties in the last 75 years.
Will Kejriwal lend AAP's famous hoard of brooms to Modi to help him tidy up?
Disclaimer: This piece is a satire on the demonetisation of Rs 500, Rs 1000 notes by the Modi government on 8 November.
The author tweets at @sprasadindia
Find latest and upcoming tech gadgets online on Tech2 Gadgets. Get technology news, gadgets reviews & ratings. Popular gadgets including laptop, tablet and mobile specifications, features, prices, comparison.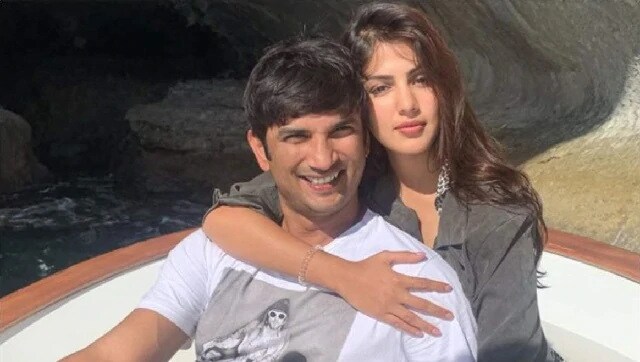 Entertainment
Sushant's death should have turned the spotlight on the fragility that lies beneath the glamorous façade of showbiz. There is a desperate need to address the mental health crisis in the industry along with a conversation about the lack of economic viability in the arts.
Politics
The Election Commission has allowed all recognised parties 30 star campaigners each, while for unrecognised parties the number is down to 20
India
Total cases rose to 67,57,131 with 72,049 new cases recorded in the 24 hours, while the recovery rate climbed to 85.02 percent with 57,44,693 people having recuperated from the infection so far.