Eco-friendly campaigning: Tamil Nadu candidate uses solar-powered amplifier system for polls
A pro-Tamil party candidate is going about canvassing using a solar-powered amplifier system in Tirunelveli.
Chennai: Amidst the high decibel poll campaign for 16 May Tamil Nadu Assembly elections, a pro-Tamil party candidate believes in subtlety, going about canvassing using a solar-powered amplifier system in Tirunelveli.
55-year-old A Vinayarasu of 'Naam Tamizhar' party is traversing the lanes and bylanes of Tirunelveli constituency on a two-wheeler with his innovative amplifier mounted atop his vehicle, which has been modified to hold the solar panels.
The idea to go in for a solar-powered amplifier system came up after some friends mooted it, he told PTI from Tirulenveli over phone.
"It cost about Rs 15,000 which was sponsored by a friend staying abroad," he said.
The benefits of using solar-powered amplifier included no impact on the environment, besides doing away with charging requirements, he said.
Vinayarasu says that once recharged by parking the vehicle directly under the sun, the solar power system would yield energy for four days.
The voice through his amplifier reaches upto 500 feet, Vinayarasu said, adding that he covers upto 70-80 kilometres on his two wheeler, with his party, founded by actor-politician Seeman, sponsoring a car for the last leg of the campaign involving a week.
A staunch Tamil activist and a municipal ward councillor in 2001, Vinayarasu said that his two-wheeler
registration has been written in Tamil and he is focusing on local problems, including environmental issues.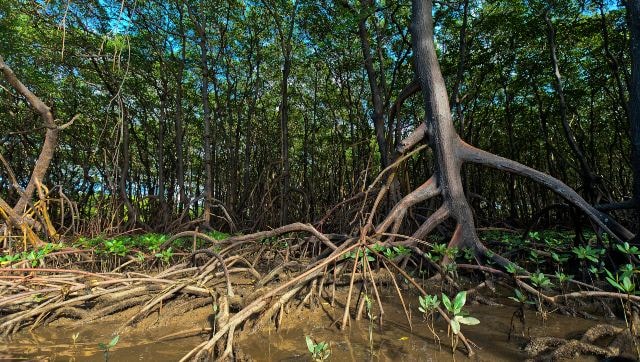 World
The UN General Assembly had established World Environment Day on the first day of the Stockholm Conference on Human Environment
First Cricket News
The wiry framed left-arm orthodox spinner's rise through the ranks has been possible because of his hunger to learn and soak in as much knowledge as possible like he did during his month-long stint at the CSK.
First Cricket News
Rupa, the first woman president of a BCCI affiliated unit, is a full-time Director of India Cements Limited and has been found guilty of indirect conflict of interest for the company's close association with Chennai Super Kings Cricket Limited (CSKCL).