Duronto Express derailment: With safety a low priority at Indian Railways, expect no respite from mishaps
Populist measures like increasing the number of trains by subsequent governments have put an immense burden on rail tracks making the situation dangerous
The railway minister may offer resignation or even resign. The Rail Board chairperson may step down, a few railway officials may be suspended and committees might be set up to probe a train mishap, but rest assured, nothing will deliver results unless the attitude of total disregard towards safety undergoes a sea change. Without that,  train accidents will continue to occur in India.
It's a serious situation indeed.
Populist measures like increasing the number of trains by subsequent governments have put an immense burden on rail tracks making the situation dangerous.
From the derailment of Indore-Patna Express in November 2016 that led to the death of 146 passengers to the derailment of Mumbai-bound Nagpur-Mumbai Duronto Express early morning on Tuesday, the fundamental problems of the Indian Railways continue as an unwanted legacy of the past. The frequency is worrisome these days.
Tuesday's accident takes place just 10 days after the derailment of Puri-Haridwar Utkal Express near Muzaffarnagar in Uttar Pradesh, which claimed 23 lives. There are other minor accidents in between.
So, how is safety compromised? In several ways, more trains on track is only one of them.
According to highly placed sources at the Railway Board, more than three dozen stores officers working in various railway divisions were promoted as additional divisional railway managers (DRMs) during the tenure of former chairman AK Mittal, who stepped down after the Puri-Haridwar Utkal Express mishap.
"As stores officers don't have the requisite experience and lack domain knowledge, promoting them as additional DRMs didn't serve the purpose. Safety lies in the field and many of these officers, who never worked on the field, failed to have control over the operations. There has been lack of coordination between one department and the other. The decision-making process is delayed in many cases. As a result, in the last one year we have witnessed several derailments," the source told Firstpost on the condition of anonymity.
Even in the past, way back in 2013, the Federation of Railway Officers' Associations had questioned promotions in Indian Railways.
A latest parliamentary standing committee report on Safety and Security in Railways has mentioned that during 2015-16, out of 64 casualties in various types of train accidents, 36 (56 percent) were due to the derailment.
The report has identified rail fracture, weld failure, track defects, particularly in turnout areas, improper protection at work sites, rolling stock defects (wagon and coach defects) and signal passing at danger (SPAD) by loco pilots as the major causes of the derailment.
A document of the Ministry of Railways, 'Safety Performance', states that tracks form the backbone of railway transportation system. "It's essential to carry out not only track maintenance operations but also to renew the track as and when it is due for renewal," the document stated.
The track renewal is carried out under the Depreciation Reserve Fund (DRF).
Indian Railways has a network of total track length of 1,14,907 kilometres.
A 'White Paper on Indian Railways' has pointed out that out of the total track length, on an average, 4,500 kilometres of railways track should ideally be renewed annually.
"However, due to financial constraints, the progress of track renewals is constantly coming down since the last six years. Currently, 5,000 kilometres track length was due for renewal," the 2015 white paper mentioned.
Underlining the areas of concern that endanger safety, the parliamentary standing committee report also mentioned unmanned level crossings accidents, Signal Passing at Danger (SPAD) by locomotive pilots and collision among others.
The report recommends timely replacement of over-aged assets, adoption of suitable technology for the upgradation and maintenance of track, rolling stock, signalling and interlocking systems, safety drivers, training of officials and staff for the observance of safety practices and inspections at regular intervals.
However, the Kakodkar Committee, a high-level safety review committee constituted in September 2011 under the chairmanship of Dr Anil Kakodkar, nuclear scientist and former chairman of Atomic Energy Commission, had painted a grim picture of Indian Railways plagued by inadequate performance largely due to poor infrastructure and resources, and lack of empowerment at the functional level.
The Kakodkar Committee report had observed: "Inadequate performance due to poor infrastructure and resources. The financial state of Indian Railways is at the brink of collapse unless some concrete measures are taken and all safety margins have been squeezed. This has led to a neglect of infrastructure maintenance."
After the Puri-Haridwar Kalinga Utkal Express mishap, former Railway Board chairman, RN Malhotra had told Firstpost, "The railway ministry needs to expedite the strengthening of infrastructure. The rail tracks are heavily loaded. It has become very difficult for the railway staff to do maintenance of railway tracks, as they can't block or delay trains. Railways' revenue has been declining and it has badly impacted both routine maintenance and upgradation. Political will is needed to improve the rail system."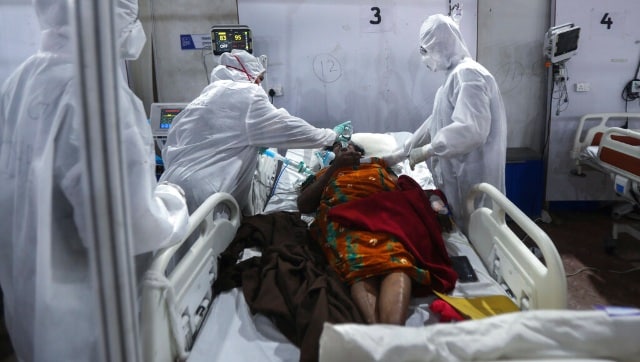 India
Amid the coronavirus crisis, World Patient Safety Day becomes more significant as COVID-19 warriors and medical personnel are working tirelessly to save lives and stop the spread of the infection
India
India needs to be an equal partner on a host of other responses – not the least among them is our Co-Win software. In this situation, Britain can antagonise India at its own peril. And the ramifications of it will not be restricted to the Covid response alone.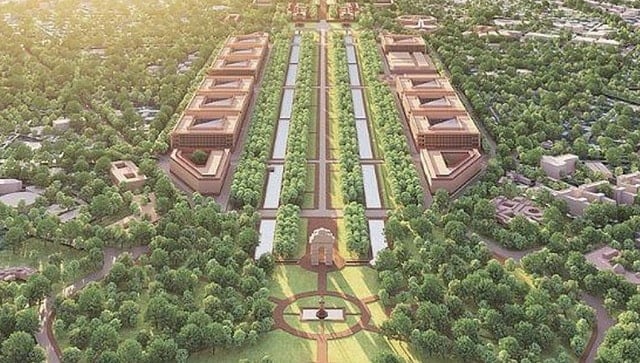 India
In this day and age where even private homes undergo renovation regularly, the Indian State continues to operate out of 90-year-old repurposed colonial homes retained after independence