Drought in India: There's water everywhere in Latur, but not a drop of it's free
Anything to do with the storage, supply or distribution of water is a flourishing business in drought hit Latur. A sort of thirst economy exists there.
Editor's note: Swaraj Abhiyan founder Yogendra Yadav is on a 10-day padyatra of drought affected regions of Marathwada in Maharashtra. He will file dispatches for Firstpost about his march. This is the second story in the series. 
Water, water, everywhere. That is the thought that strikes you first, as you step into the rural areas of drought-hit Latur. Branded, chilled water bottles pop out of nowhere, when you ask for some drinking water in the middle of a modest village. You notice that a familiar looking label actually hides a different, local brand underneath. Lots of households around use drinking water cans, again carrying those local brands.
And then there are the ubiquitous water tanks and tankers, in all shapes and sizes. Each household, rich or poor, has a storage tank. Water tanks are carried by tractors, jeeps, bullock carts. Water is sold in bulk by these tankers. It's also retailed by each gagari (pitcher) – the bright saffron plastic eyesores.
Water is present everywhere. This invisible drought has made water visible in a disturbing way.
It has also made water lucrative. Farmers who have had no crop have turned to renting out their wells to private players. Local industry and bottling plants are willing to pay higher rates. If their well is acquired by the government, they get rent and make some extra earnings by allowing private diversions at night. Those who have can manage to spare a little capital have invested in a RO plant, and have started their own brand of water.
It's not just those who have water. Anything to do with storage, supply or distribution of water is a flourishing business here: tanker manufacturers, tractor body builders, pipes, submersible pumps. You name it and it's a flourishing business. I was told that the cost of canned water is lower in Latur than in Delhi. Economies of scale, you see.
Sainath calls it the 'Thirst Economy'. The contribution of drought to the GDP is a subject waiting for deeper research.
There is a small problem, though. The consumers have to pay for something they had for free, or almost free. The poorer the consumer, the more expensive the water. So, while metro dwellers pay Rs 100 to 300 for consuming 20,000 to 50,000 litres of water a month, residents in Latur spend five times more (anything from Rs 500 to 1500) for less than one fifth of the water. Those who can't pay, wait for the government supply of about 1000 litres every 20 days or so.
As we left Latur, I had to modify the standard saying: Water, water, everywhere. Not a drop for free.
India
Residents of Ghoramara and Mousuni are being being moved to safety by the West Bengal government as tidal waters and rainfall pose grave risk to their lives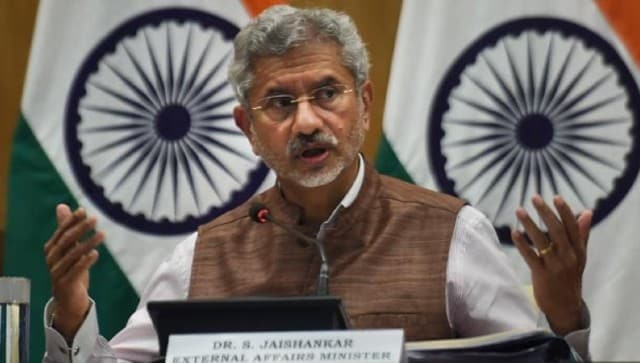 World
But through the bonhomie, India would do well to keep one eye firmly on another partner in West Asia with whom it has enjoyed cordial ties largely based on its energy requirements: Saudi Arabia
India
Frontline and healthcare workers were assigned additional duties to help manage the public health emergency. But while the number of tasks expected of ASHAs kept increasing, the protective gear dwindled