DRDO's indigenous combat drone Rustom-2 takes first flight near Bengaluru
Rustom-2, the unmanned aerial vehicle developed by the Aeronautical Development Establishment (ADE), completed its first flight in Challakere, about 200 km from Bengaluru on Tuesday
On Tuesday morning, Rustom-2, the unmanned aerial vehicle developed by the Aeronautical Development Establishment (ADE), completed its first flight in Challakere, about 200 km from Bengaluru.
Rustom-2, India's long endurance Unmanned Combat Air Vehicle (UCAV) is in the medium-altitude, long endurance (MALE) category of vehicles. The Times of India cited ADE sources which developed the drone and said that the first flight "met all the expectations".
The UCAV was first scheduled to take flight in 2013, but it got delayed by three years, and so, Indian armed forces were trying to meet the demand for these combat drones from countries like Israel.
Rustom-2 is based on the Rustom-H model and scientists compare it to predator drones (drones which track people). Developers claim that the aircraft is unlike any other UAC in the ranks of Indian forces. It has a wingspan of 20m and an endurance of 24-30 hours, as opposed to Rustom-I which has an endurance of 12 hours and Rustom-H having an endurance of 24 hours.
Citing ADE sources, The Times of India report said that the current version of Rustom is comparable to some of the best drones in the world. "Besides, it will also have automatic takeoff and landing capabilities, this version of Rustom is comparable to some of the best in the world," it said.
Find latest and upcoming tech gadgets online on Tech2 Gadgets. Get technology news, gadgets reviews & ratings. Popular gadgets including laptop, tablet and mobile specifications, features, prices, comparison.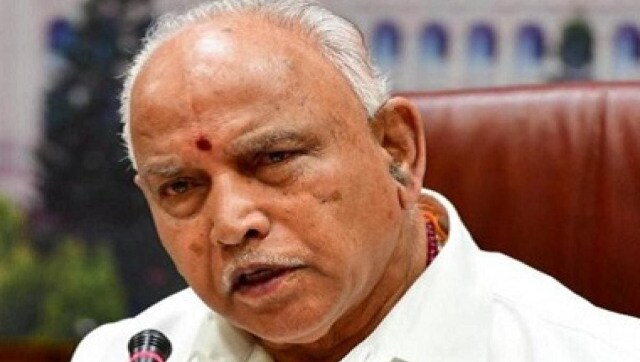 India
The Karnataka chief minister had tested positive for COVID-19 on Sunday and is undergoing treatment at Bengaluru's Manipal Hospital
Sports
The players and support staff, who will arrive in Bengaluru from various parts of the country and abroad, will undergo a two-week quarantine inside the campus before resuming training.
India
The drone 'Bharat' also provides real-time video transmission during the mission and can detect humans hidden under deep forest covers.