Don't decry 'judicial activism': Courts help those whom the system disowns
A smart lawyer and astute politician, Jaitley has asked the judiciary to draw its own Lakshman Rekha.
Can't agree with Union Finance Minister Arun Jaitley that judiciary should stay away from activism, which is straying into the domain of the executive. If courts took executive decisions, the layers of accountability in a democracy is damaged. If courts turn into executive, who can turn to with a grievance about decision?
A smart lawyer and astute politician, Jaitley has asked the judiciary to draw its own Lakshman Rekha. Earlier, after the Uttarakhand decision, he said in Parliament how, in his words, the legislature was being destroyed, "step by step, brick by brick".
Having said that, we need to ask a simple question. Why is the judiciary doing what it does? Let us, for the nonce, set aside the judiciary versus legislature issue, and look at areas where the Bombay High Court has had to have a say, as in limiting the water supply to make beer in parched Marathwada.
It is simply because the state does not do enough at even the cutting edge. Recently the Supreme Court had to direct, the Centre to release all the outstanding and necessary funds for MNREGA scheme to the states, and compensate farmers for delayed wages in drought-affected areas.
No wonder the court did what it did because it saw the government hiding "behind a smokescreen for lack of finances". The judiciary had to tell the government what it ought to have routinely done, drought or no drought, to comply with the intent of MNREGA. Here the government should be ashamed, not hold a grievance.
If Yogendra Yadav and Prashant Bhushan knocked on the highest court's doors to sensitise the authorities at all levels about the prevailing drought in general, and the acute crisis in Bundelkhand in particular, it is because attempt to help citizens has been slow.
And what does Uttar Pradesh's executive do when a train is rushed to Jhansi to carry water? Both at the Centre and the state level, politics comes into play. An official knocks his knuckles on the side of a tanker of the rake and complains it was empty. Soon after, the assertion is they had enough water, and didn't need the rake.
If that shouldn't drive the already stressed citizenry bonkers, what else would? Executive's sloth in India is legendary. Only last week Maharashtra declared a few thousand villages drought hit even though its impact was visible months ago.
In Mumbai, close to which I live, it would appear that the city governance is run by the courts for newspapers have an item almost every day about how the civic body was asked to fall in line with one thing or another. But if Jaitley complains about such interventions because citizens have no other option, he is way off the mark.
The municipality has to be told to ensure that politicians do not disfigure the city with illegally putting up hoardings—billboards, that is—despite the fact that if the civic body had done it, it would have earned revenue. There hardly is any aspect, including of dumping ground where the court has not been forced to come into the picture, including on the quality of roads built.
Talking of roads, let us look at a few examples of how government's insularity forced to do the work themselves:
One, in Odisha, people waited for a means to cross a river for decades, and then did it themselves. As the New Indian Express reported in 2012, "With no help coming from any quarter, the villagers took up the task on themselves and proved their mettle.".
Two, the rural folk near Karnaprayag needed a road which the forest department delayed because it may have led to lopping off some trees. They needed the road to access even medical care in an otherwise normally difficult terrain. They took it in hand, slogged, and built a three km road without touching a tree.
Three, after "endless waiting" in another hilly region, villagers of Harishthal gathered Rs 15 lakh and laboured to build a desperately needed four km long road last year.
But here is the topper.
Dashrath Mhanji, a poor labourer of Gehlaur lost his wife because a mountain forced a long detour to reach medical aid. He carved a 360 feet long path by cutting a hill, and the excavation meant dealing with 25 ft high rock, and secured a passage 30 feet wide. It took him years, the locals were amused, and the authorities didn't even know about it; if they did, they didn't bother.
He got his road, and is known as the Mountain Man. It was not something that happened in some deep interiors where the administration of Gaya in Bihar does not go or know about. These speak of insularity, and this is where the common man, who otherwise sees access to justice as time-consuming and expensive, looks to via a PIL.
Perhaps Jaitley would take time off from complaining about judicial activism and see if the people engage courts with their issues because they have nothing else to do, or the judges are inviting people to seek redress. It is all about a dysfunctional system. About Uttarakhand, well, it is politics.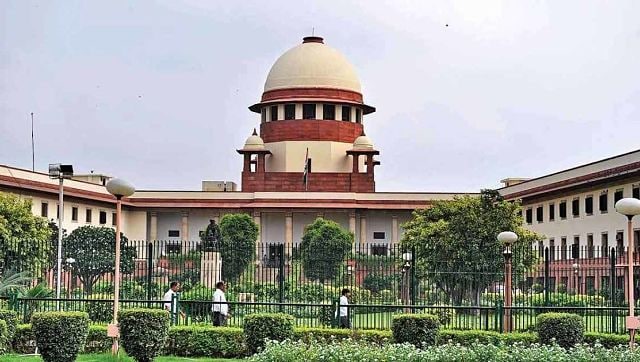 India
A plea by Leichombam Erendro's father alleged that Erendro was detained under the NSA solely to punish him for criticising BJP leaders purportedly advocating cow dung and cow urine as cures for COVID-19
Entertainment
This Stephen King adaptation is a yawn-fest with brief fangirl moments when Moore appears on screen.
India
A bench of justices DY Chandrachud and MR Shah said earlier in the day that his continued detention will be in violation of his fundamental right to life