Donald Trump's Pakistan tirade: New Delhi has to fight its own battle with Islamabad, can't outsource it to the US
The Americans can redo their foreign policy sums any way they want and so must we, separate from this development.
That an incumbent of the White House has finally figured out the obvious with regard to Pakistan offering refuge to terrorists is heartening but it cannot define India's foreign policy vis-a-vis its neighbour. There is no connection. The decision to pull back on the $255 million by Washington which it had earmarked for Pakistan is mutually exclusive from what New Delhi does and it does not wind in our sails for which we should be grateful. And it certainly is not grounds for any jubilation apart from a weary 'We told you so'.
While it is salutary in that it exposes Pakistan's intents to one of its greatest allies let's not be naive. This is not something American administrations have just realised. It is certainly not a eureka moment and we would be very shortsighted to conclude that President Donald Trump cannot change his mind again. Relations between Islamabad and Washington have been a fence with sharply pointed ups and sagging downs before so even this hold up is not forever. When it suited the US it has got into bed with military despots.
In July the US held up $50 million because it felt not enough was done to dismantle the Haqqani network of extremism which was a thorn in the American side since 2012. Let it also not be forgotten that $550 million have already been disbursed for military expenses.
While knowing of the terror activities it is a sobering thought that between 1951 and 2011 the US has given $61 billion and every year has a fiscal average figure reserved of $1.5 billion under the Enhanced Partnership with Pakistan Act of 2009 s.1707(also known as the Kerry-Lugar-Berman Act) which supposedly should have died in 2014.
Since much of it is for military purchase who is the target. No cigars for guessing who it is.
Whether it is cricket or Kashmir our foreign policy has been woefully knee-jerk and reactive, rather than proactive. Every since Benazir Bhutto shopped for books on the Mall in Shimla while her father pow wowed with Indira Gandhi in 1972, Pakistan has been slippery clever. From coining labels like cricketlomacy to blocking SAARC to exporting terror to Mumbai the absence of respect or sincerity is glaring. It has mutilated the bodies of soldiers, sent death squads across the LoC, called on the UN to name India as a state sponsor for terrorism. Pakistan has sat in that council and brandished photographs of victims in Gaza firings as those of Kashmiris and not even apologised. Even the Samjhautha Express was bombed in an attack in 2007. Its media is blatantly hostile and news stories on TV dramatically slanted. Pakistan has never told us where the missing 54 Indian soldiers from 1971 are. In contrast, we returned 93,000 Pakistanis in uniform from the east. The latest in these misdeeds was the shabby treatment of the Jadhav wife and mother and it was again our failure to protect them adequately that allowed Pakistan to score cheap shots at the expense of Indian feminine customs. If you recall, it was nearly into the second day when our protests gained traction. The briefing and the protests should have followed instantly not as an afterthought. And knowing our history with this neighbour more precautions should have been taken before sending them.
Even after so many years of being fooled by pretence if we seek to clasp the coat-tails of another nation that has never given us a fair deal with Pakistan we are betraying ourselves. The Americans can redo their foreign policy sums any way they want and so must we, separate from this development. The tendency to hit back has to be replaced with a primary recognition that Islamabad cannot and will not change. With that in mind, India's policies have to stop dithering mid-stream and mean business in a unilateral fashion.
Waiting for the US to do it for us is not only a dangerous premise it underscores the depth of the rut we have placed ourselves in despite three wars.
World
Addressing a media briefing, FO spokesperson Asif Iftikhar said that the country will pursue all avenues to defeating the scourge of terrorism and ensure the attainment of peace and stability in the region
Opinion
The Economist's tone reflects the colonial attitude of its country of origin, Britain, towards an erstwhile subject.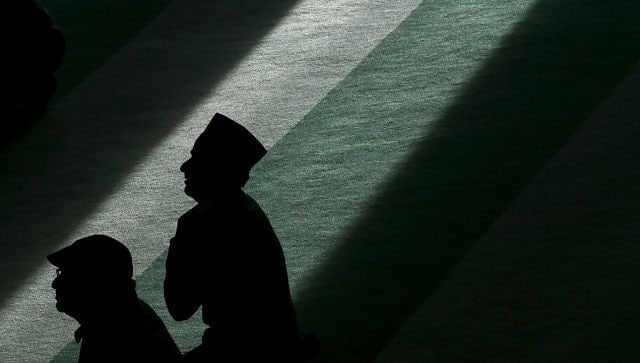 Opinion
We need to realise that religion is a map that helps bring us to the door of spirituality; we can either open the door or wander aimlessly looking for God