Donald Trump's message exposes Pakistan's double standards but Islamabad may up the ante of terrorism against India
India must focus on the fact that the Pakistani military will up the ante of terror attacks on India to divert attention from the country's internal happenings. This is a war India must be fully prepared for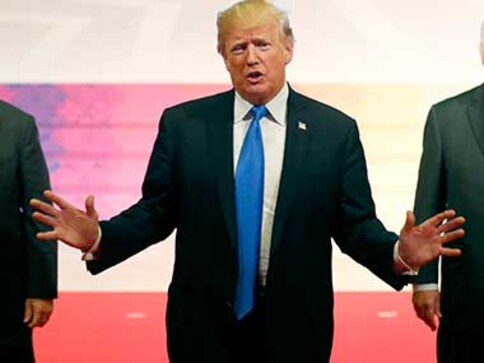 US president Donald Trump's tweet on Pakistan, whereby he wrote "The United States has foolishly given Pakistan more than $33 billion in aid over the last 15 years, and they have given us nothing but lies and deceit, thinking of our leaders as fools. They give safe haven to the terrorists we hunt in Afghanistan, with little help. No more", has reverberated across the globe.
It was some coincidence that while the Pakistani foreign office summoned US ambassador to Islamabad, David Hale, to protest against Trump's tweet, the Jaish-e-Mohammad was busy orchestrating a terrorist attack on a CRPF camp in Jammu and Kashmir.
An adjunct was that Pakistan banned Hafiz Saeed's Jamaat-ud-Dawa (JuD) from collecting charities, which is no more than a facade considering the support the organisation gets from the Inter-Services Intelligence (ISI). But while the JuD has been designated a terrorist organisation by the United Nations, the newly formed political party, the Mili Muslim League (MML) follows the JuD's activities in letter and spirit, and also continues receiving donations and contributions flowing in.
All it took was a change of name — Mumbai terror attacks mastermind Hafiz Saeed moved from Lashkar-e-Taiba to JuD and now to MML — and beyond, as the terrorist tag kept catching up.
Seven-and-a-half years ago, in July 2010, geopolitical analyst Michael Hughes wrote an article titled 'Balkanising Pakistan: A Collective National Security Strategy' in Huffington Post, whereby he wrote, "The Pakistan Army consists of 500,000 active duty troops and another 500,000 on reserve. If Pakistan truly wanted to capture the Haqqani Network, they would be able to drag them out of their caves by their beards within a few days.... Nine years, nearly $300 billion dollars and 1,900 dead coalition soldiers later, the US has officially verified that the entire war effort has been focused on the wrong side of the mountains."
This indicates that while Trump spoke of more than $33 billion in aid, the overall American aid to Islamabad has may have been well over $300 billion since the latter joined the US-led war on terrorism. And despite US and NATO military commanders in Afghanistan pointing out what the ground situation was — terror havens were operating inside Pakistan, and Pakistani proxies were attacking Afghanistan and India — this didn't change the situation.
No US president has been as direct as Trump in unveiling the real face of Pakistan; he also did so in August while unveiling his new Af-Pak policy. Back then, he had said Pakistan gives safe havens to agents of chaos, violence and terror, and said we can no longer remain silent about terrorist organisations like the Taliban that pose a threat to the region and beyond. He said that Pakistanis have suffered greatly because of terrorism and extremism, but the country still shelters the same organisation that tries to kill people. "We have been paying Pakistan billions and billions of dollars at the same time they are housing the very terrorists that we are fighting. But that will have to change, and that will change immediately. No partnership can survive a country's harboring of militants and terrorists who target U.S. servicemembers and officials.  It is time for Pakistan to demonstrate its commitment to civilization, order, and to peace," he had said earlier.
But, as expected, Pakistan, with China by its side, cared little. Trump's new year tweet and the ensuing $225 billion reduction in aid to Islamabad was very much on the cards.
Interestingly, Pakistan was ranked the 10th most failed State in the world by Foreign Policy magazine in 2010, but the US, China and Saudi Arabia wouldn't let it sink even though Pakistan is the world's largest incubator of terrorism. More significantly, the entry of the People's Liberation Army (PLA) in Pakistan and the CPEC has also added to the geopolitical complexities of the region.
The US would also worry about the strategic ambitions of China, both in the Indian Ocean region, and also in Afghanistan. The emergence of some 10,000 Islamic State fighters will fuel the boiling pot further. Pakistan's military continues to ride the terror tiger — in sync with multiple terrorist organisations running their private armies with support from ISI, and tacitly from China. It's because of this that a radical mullah like Hafiz Saeed has been let loose. Recently, on 26 November, 2017, the Pakistan government, on behalf of the country's military, abjectly surrendered to protesters in Faizabad through a six-point agreement.
The violence in Baluchistan has gone up exponentially with increased casualties being inflicted on the native population by the Pakistan Army. But despite the genocide being carried out, China gifted helicopter gunships to Pakistan, which the latter used extensively in Baluchistan. Already, French and Algerian origin Islamic State cadre from Syria are confirmed to be fighting in Afghanistan. Some 10,000 Islamic State cadre have reportedly surfaced in Afghanistan, and Russia has beefed up its strength in Tajikistan with tanks and armoured carriers under the CSTO agreement. As more cadres head to the Af-Pak region, the terrorists would attempt to target south Asia next.
To India's east, Pakistani national Ata Ullah heads the Arakan Rohingya Salvation Army (ARSA) in Myanmar, which is also actively supported by Pakistan's ISI and terrorist organisations like the Lashkar-e-Taiba (LeT). As per recent reports, Hafiz Saeed and Masood Azhar, the leader of UN-designated terrorist group Jaish-e-Mohammad (JeM), have joined hands to target India. China's malafide intentions and double standards towards terrorism have been amply visible by it repeatedly vetoing the move to designate Masood Azhar as a terrorist at the United Nations.
Pakistan will face a terror backlash, without doubt, but the stranglehold the military has over the country is growing stronger by the day. It has now infiltrated every sector of the country — both government and non-government. In order to retain this power and money, the military ensures that Pakistan continues its State policy of terror against neighbours India and Afghanistan.
With its strategic ambitions, China will play the binding factor for Pakistan even as it practically absorbs the latter as its own province. At the same time, the argument for fragmenting Pakistan has been on the western table since the country's birth in 1947. The most popular approach seems to be to let Afghanistan absorb Pakistan's North West Frontier Province (NWFP) and Federally Administered Tribal Areas (FATA), which would also unite Pashtun tribes, as mentioned by Michael Hughes.
What the future holds for the region is anybody's guess, but the Durand Line imposed by the British and not recognised by Afghanistan is likely to see more violence on both sides. Plans to link CPEC to Afghanistan will also attract more terror and violence.
President Trump's New Year tweet indirectly places Pakistan in the category of a terrorist State. It is unlikely that India will designate Pakistan a terrorist State when it has not even withdrawn the 'most favoured nation' status given several years ago. But India must focus on the fact that the Pakistani military will up the ante of terror attacks on India to divert attention from the country's internal happenings. This is a war India must be fully prepared for, not only defensively but also taking into enemy territory.
The author is a retired lieutenant-general of the Indian Army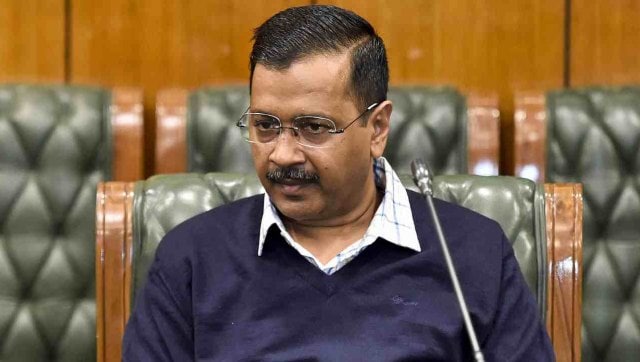 Opinion
The border state can't be allowed to go back to the eighties, and for this whatever is necessary, the Centre, in coordination with the Punjab government, should do
World
The details of Trump's event, including who is in attendance were not made public
World
The United States Institute of Peace, run with US taxpayers' money, has become a hub of Pakistan apologists and supporters