Doka La standoff: By staring down China for 70 days, Narendra Modi has shown India of 2017 is not India of 1962
The manner in which Narendra Modi has dealt with China right from the beginning of his term defied the conventional mode of diplomacy.
When India stared down China early on Monday morning after a 70-day standoff at Doka La, Prime Minister Narendra Modi demonstrated what Defence Minister Arun Jaitley had verbalised in the early days of the conflict: India of 2017 is way different from India of 1962.
After India's humiliating defeat in 1962, Walter Crocker, then Australia's high commissioner to India, borrowed verses from the Victorian poet Robert Browning, to describe the then prime minister Jawaharlal Nehru's position:
I am an old and solitary man
Mine eyes feel dimly out the setting sun
Which drops its great fruit of bitterness
Today as other days as every day
Within the patient water
In Crocker's biographical account of Nehru, an outstanding study of the personality of India's first prime minister, he sums up post-defeat Nehru starkly by writing that, "after the Chinese invasion, he never walked firmly again". He highlights Nehru's tragedy by pointing out that "the Chinese invasion had undermined his confidence in men, in Indian men as well as Chinese men; it had repeated the outrage on his sense of reason, but it had done more, it had betrayed a trust; a trust given so generously, and for great ends."
Nehru was broken, personally, but his state of mind had a huge bearing on the way India dealt with China thereafter, always tentative diplomatically and almost submissive militarily in dealing with border skirmishes. For more than five decades, China had gotten used to having its way.
That is why as the wordings of the draft resolution for simultaneous withdrawal of forces from Doka La was being finalised in the wee hours of Monday, between diplomats of India and China, it marked a drastic departure from the past. India effectively exorcised the ghost of 1962 and paved the way for redefining the power balance in Asia.
It would be naïve to see the resolution of the Doka La crisis in a victory-defeat binary. It is neither for either party. But what is clear is that India has set new terms of engagement with China. And in so doing, Modi has shown that he will not hesitate to take risks and make audacious moves if it is required to protect the country's interests.
Contrast this situation with the past, when the Indo-Tibetan Border Police (ITBP) – deployed along the international border with China – had raised red flags over the construction of infrastructure by China on the other side of the fence, to no effect or action from the government in Delhi.
Till 2000, the ITBP did not have any connectivity with the border beyond Mana. Road connectivity was so poor that satellite phones were procured for patrolling parties to keep them in contact with headquarters in the event of an emergency. ITBP and the army brought this up to the notice of North and South Blocks but they might as well have banged their heads against the wall.
There was an unstated fear of China among the political class and bureaucracy. And the successive governments, including that of Atal Bihari Vajpayee, adopted an ostrich approach when it came to China. Apparently, the Indian political class could never get rid of the historical baggage in its relationship with China.
But the manner in which Modi dealt with China right from the beginning defied the conventional mode of diplomacy. He was cautioned by foreign affairs experts to be wary of China's intentions. He was advised to treat China with a certain amount of apathy. Modi not only defied these pearls of wisdom but crafted his own strategy in dealing with the Dragon. He called Chinese President Xi Jinping to Ahmedabad instead of Delhi and displayed his bonhomie with the guest publicly even though Xi Jinping's visit coincided with Chinese incursion in Ladakh and a subsequent stand-off.
He called Chinese president Xi Jinping to Ahmedabad instead of Delhi and displayed his bonhomie with the guest publicly even though Xi's visit coincided with the Chinese incursion in Ladakh and a subsequent standoff.
Insiders say that Modi remained unfazed with the development but tactically raised the issue of persistent Chinese incursions in a subtle manner with Xi. Those dealing with the issue said that Modi asked Xi gently as to why Chinese incursions at borders always coincided with high-profile visits of Chinese to India or Indians to China. Xi is learnt to have taken note of it and the standoff was resolved after the Chinese president returned to Beijing.
Notwithstanding this minor diplomatic win, Modi soon realised that the apparent bonhomie between the heads of states was hardly an insurance for good diplomatic ties. This became evident soon when China blocked India's entry into the Nuclear Suppliers' Group (NSG) and blocked the United Nations move to declare Pakistan-based jihadists as "global terrorists".
So, Modi returned the favour. China was thrown off guard by India's boycott of the one belt on road (OBOR) conference and plan. The Chinese embassy in Delhi had almost convinced their bosses in Beijing that India would participate in OBOR. India's challenge to the project on the plea that it infringes on the country's sovereignty found resonance in the international community. China had gotten used to India falling in line.
The Chinese should have picked up the signals from the diplomatic reverse of OBOR but it didn't. Their mission here anticipated India would buckle under pressure and vacate its position at Doka La. When that did not happen, it forced the Chinese to use aggressive rhetoric in the hope that India would back off.
Why, media commentators, intellectuals and businessman had started questioning the wisdom of the government in looking China in the eye, willy nilly overplaying the Chinese military supremacy and undermining our forces. "While the person on the street was quite happy to see India standing up to China, it was the elite who was painting the grim picture of war, defeat and destruction," said a top government source, underscoring why India maintained a matured but firm stand, refusing to be provoked or worried by the tide of rhetoric unleashed by the Chinese side.
In India, people uncomfortable with giving any credit to Modi for any diplomatic scores have already started asking, 'Who blinked first, India or China?'. It doesn't matter who blinked when, because intrinsic to that query is an admission that India was staring China in the eye. And that is the big difference between India of 2017 from India of 1962.
This article first appeared on Governance Now
India
Frontline and healthcare workers were assigned additional duties to help manage the public health emergency. But while the number of tasks expected of ASHAs kept increasing, the protective gear dwindled
World
The brief friendship between Nehru and Flight-Captain Hanna Reitsch illuminates how the world quickly forgave those who participated in the most evil regime the world has ever known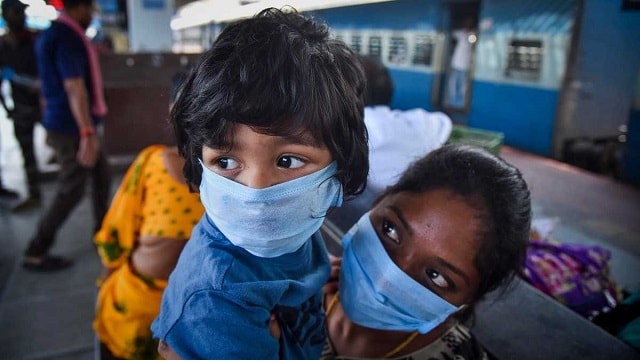 World
With numerous variants of the novel coronavirus having emerged worldwide, people everywhere have struggled to keep track of their complex alphanumeric names