'Do citizens have choice of identity or will state impose one,' West Bengal asks SC in Aadhaar case
At this Justice Chandrachud said that government may be seeing Aadhaar as an enabler to access benefits' under the welfare schemes for those have no other identity proof.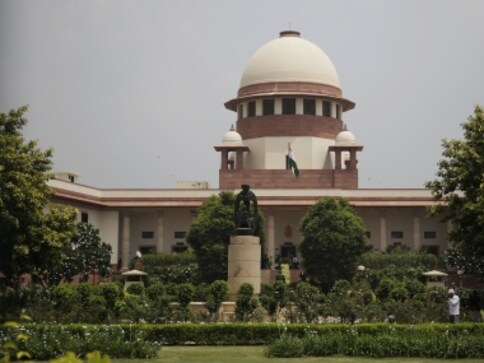 New Delhi: The West Bengal government on Tuesday told the Supreme Court that the fundamental question in Aadhaar is whether citizens have a choice of identity or state will impose one s it argued that Aadhaar violated several fundamental rights including right to life and privacy.
Contending that Aadhaar overrides the some of the fundamental rights guaranteed under the Constitution, the West Bengal government told the five judge constitution bench headed by Chief Justice Dipak Misra that any validation of Aadhaar would bind the generations to come.
Other judges oil the constitution bench are Justice AK Sikri, Justice AM Khanwilkar, Justice DY Chandrachud and Justice Ashok Bhushan.
"The Effect of ADM Jabalpur judgment (in 1976) was temporary as it ended with (the lifting) of emergency (in 1977) but the verdict in Aadhaar case upholding it would bind our children, grandchildren and unborn," said senior counsel Kapil Sibal arguing for the state, Trinamool Congress lawmaker Mahua Moitra and lawyer Raghav Tankha.
The top court in ADM Jabalpur case had upheld the suspension of fundamental rights during the 21-month emergency (June 25, 1975-March 21, 1977) by then Prime Minister Indira Gandhi government.
Taking the court through various provisions of the Constitution to show that they were shadowed by the State's insistence on Aadhaar, Sibal said: "My right to livelihood is protected by the Constitution. (But State says) you will not get your right to livelihood unless you prove your identity (by insisting on Aadhaar). That will amount to extinguishing my right."
He said these entitlements are based on the Constitution andcan't be taken away by the Aadhaar Act, adding powers of the State are limited and it can do things only within the constitutional framework.
At this Justice Chandrachud said that government may be seeing Aadhaar as an enabler to access benefits' under the welfare schemes for those have no other identity proof.
Questioning Sibal's submission that every citizen has some or the other identity proof, he said: "You may be wrong to assume that every Indian has one or the other proof of identity. Suppose the government was to assert that there is a large segment of society, including migrant labourers, who have absolutely no proof of identity. Then the Aadhaar is an enabler."
Sibal said that if a person does not have any of the identity proof then he can't get Aadhaar in the first instance.
As Justice Sikri said that government's rational of Aadhaar biometric could be that other identities are prone to fraud or being faked, Sibal said: "If there is a violation of law, punish those but can't have a policy to make all to have another identity (Aadhaar) who are not involved in any violation of law."
Sibal maintained people have right to open a bank account, free movement and travel and so on but conditions are imposed, then the rights are "manipulated", adding that citizens have 18 different identities including passport, PAN, ration card, driving licence and why can't they be allowed to use one of them to access benefits.
ReferrinA to a widow living in a shelter home being asked to produce Aadhaar number to get benefits, senior counsel Gopal Subramanium drew a parallel with the freedom struggle when a number was given to the freedom fighter in jail by the colonial rulers.
Appearing for Maj. General S.G. Vombatkere (retd) and Col. Mathew Thomas (retd), he said: "A human identity can't be translated into digital identity."
Referring to the doctrine of strict necessity, Subramanium said that insistence on Aadhaar compromised the fundamental rights involving dignity, freedom, equality and privacy and anonymity of the citizens receiving doles from the state under welfare scheme was part of Article 21 as it involved their dignity.
The court asked him whether the sustenance of anonymity would not run counter to the entitlements under the Directive Principles of State Police under Part IV of the Constitution.
Citing the distinction between a natural person and the digital person, the court asked whether digital person is dehumanised one and asked him to address it on both counts on next hearing on February 15.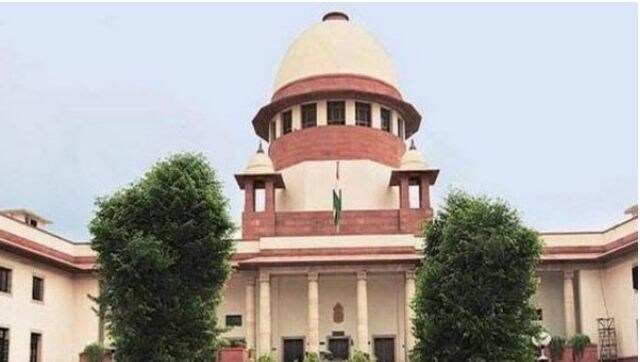 India
The Supreme Court said the distinction between married and unmarried women under the abortion laws is artificial and constitutionally unsustainable and perpetuates the stereotype that only married woman are sexually active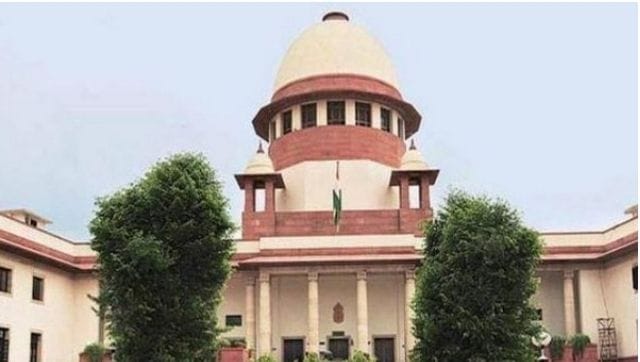 India
The five-judge bench headed by Justice D Y Chandrachud said it would commence hearing the matter on a day-to-day basis
India
Cow vigilante groups in Asansol have alleged that the police and the ruling Trinamool Congress (TMC) are active participants in the cattle smuggling racket in West Bengal.