Do banks serve customers, or customers serve banks?
Technology-aided banking has been a big customer boon. But sometimes it is also becoming a customer nightmare - with more costs than benefits
Sometimes, it is important to ask: do customers exist for a bank's benefit or do banks exist for serving customers?
Ever since banks in India switched from old-style branch banking to technology-aided banking anywhere, they now expect customers to serve themselves and do all the running – and pay for being tolerated as a customer at the branch.
Thus, you take your money from ATMs, deposit cash there, pay your bills there, and – if you have problems – god help you if the technology does not work.
The watchword is: don't call us. We'll call you. If you call the bank, you will be given the run-around through the IVR system by pressing this number and that – and seldom get to hear a human voice at the other end. If you do, it'll be a long wait as they attend to many callers in queue.
But they'll call you all right when it suits them. Despite hanging a do-not-disturb sign on your mobile, they will want to sell you credit cards, loans, and even give you advice on what to do with your money – mostly intended to push this mutual fund or that insurance policy. It's never about understanding your specific needs as a saver or investor.
Next, you're not invited to the branch. If you are not one of their premium clients, you may be charged for entering a bank, or depositing your cash at the counter or trying to pay your credit card bill there. True, there are free transactions if you maintain certain minimum balances, but the lesson is clear: you enter the branch at your cost.
Also, we reserve the right to bill you for everything. For cheques, for cheques bouncing, for depositing too much cash at the branch, for not depositing enough cash in the account, for not actively transacting on your account, for closing your accounts too soon, for attesting your signature, for confirming your address, and even for mail returned by the courier.
One can imagine what the bank staff think: here we are sending you your debit card (or PIN mailer) out of generosity, and how dare you not be there to receive it? HDFC Bank now says that it will charge for "negative reasons" cited by couriers for non-delivery of mail to you. The negative reasons include "No such consignee, consignee shifted, or no such address."
In fact, the charges piled on by banks (see this HDFC Bank sampler) are now getting so complicated, that you  need a CA to help figure out what you are supposed to do with your own money in the bank.
While there is no doubt customers sometimes are careless about recording address changes in urban areas, where one changes homes every two or three years when leases end, the problem is that the banks do not have sensible rules for making address changes easy. In fact, the so-called know-your-customer (KYC) rules imposed by the Reserve Bank are unnecessarily unfair on dependents – people who may not have proper address proof.
Banks who have automated all their customer transactions – delivery of cheque-books, credit cards, account statements, etc – have added to customer woes by making it mandatory to receive these essentials only by courier.
If, once upon a time, you could collect your cheque book from the branch, now you cannot ever do so – even if you are down to your last leaf and need to fill out several EMI cheques today. Your cheque book will only be delivered at home – and god forbid if you happen to be at office at that time. Just as we now employ drivers to park cars in crowded places, Dinks (double-income-no-kids) need to recruit a courier receiver (mom, aunt?) at home to avoid missing out on deliveries.
But that's the problem faced by people who have addresses, but aren't always around. The bigger problem is for people who can't give addresses: single people living as paying guests, non-working spouses and college-going children.
As Firstpost noted earlier, "the key problem for urban residents is the address proof one requires under KYC to do anything – whether it is to open a bank account or apply for a PAN card or a driving licence or a demat account or even a mutual fund account. Proof of address usually comes from passport, driving licence, demat account, electricity bill, telephone bill, or even a bank account statement. But since passport, driving licence, bank account and demat account require the same address proof, it is like chasing your own tail."
For all such people, banks practically have no solutions to offer. Some give their office addresses, and suffer when credit cards get intercepted at the reception and get misplaced or lost.
Quite clearly, the new generation private banks have everything but commonsense rules on their minds. Serving the customer is the exception rather than the norm.
Find latest and upcoming tech gadgets online on Tech2 Gadgets. Get technology news, gadgets reviews & ratings. Popular gadgets including laptop, tablet and mobile specifications, features, prices, comparison.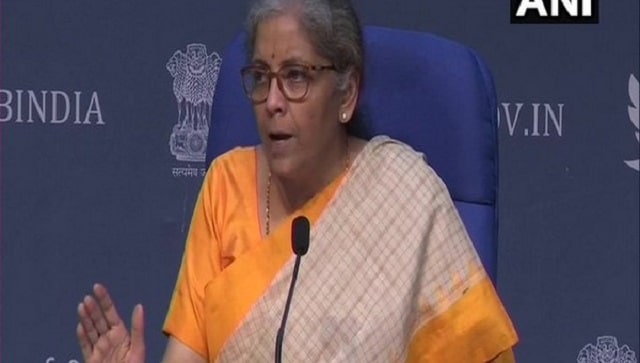 Business
The finance minister also announced a credit guarantee support scheme for the health care sector and 26 sectors stressed due to COVID-19 as well as a Production Linked Incentive (PLI) worth Rs 1.46 lakh crore for 10 champion sectors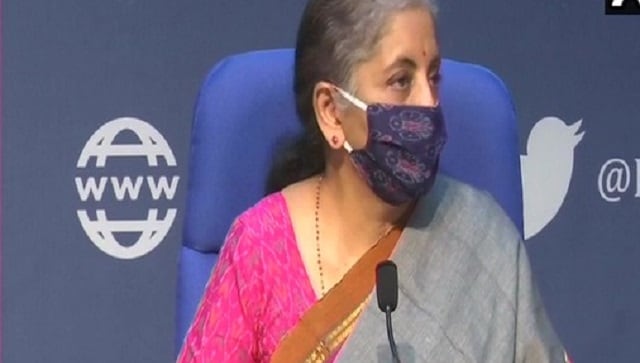 Business
FM Nirmala Sitharaman Press Conference LATEST Updates: Nirmala Sitharaman said at the presser an additional outlay of Rs 10,000 has been announced for the PM Garib Kalyan Rozgar Yojana. She said that Rs 73,504 crore has already been spent from the current outlay of Rs 1 lakh crore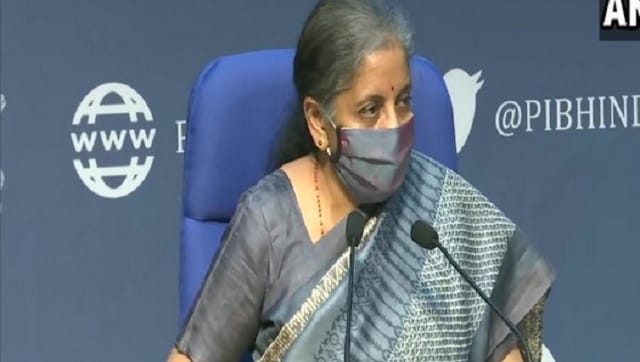 Business
Energy consumption growth trended higher in October at 12 percent year-on-year, said the finance minister