Discrimination at Haji Ali Dargah cannot be passed off as Islamic: Bharatiya Muslim Mahila Andolan
Discrimination cannot be passed off as Islamic. To us it is clear that denying access to women to the mazaar is a violation of the Quranic principles of justice and fairness.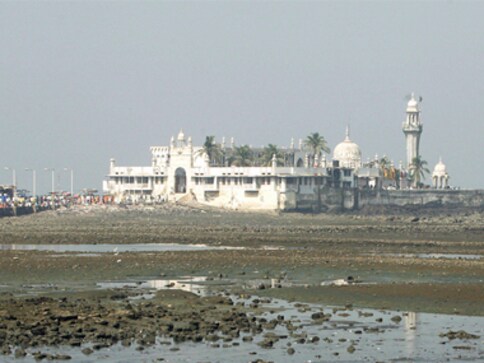 Editor's Note: This piece was originally published in December 2015. With protests on Thursday by women seeking entry into a restricted area of the Haji Ali dargah in Mumbai — amid a campaign by a group seeking rights for female devotees to offer prayers at inner sanctum of Shani Shingnapur temple in Maharashtra, it's worth revisiting the views of the women who filed a PIL in the Bombay High Court to fight the ban.
by Dr Noorjehan Safia Niaz and  Zakia Soman
Haji Ali dargah is a landmark in Mumbai city. Scores of women and men visit it daily from Mumbai, from across the country and the world. The Dargah is the tomb of Pir Haji Ali Shah Bukhari, the patron saint of Mumbai. Many of us have grown up with memories of visits to the dargah with our families.
As girls, we entered the mazaar (inner sanctum where the saint lies buried) from a separate entrance earmarked only for women to offer prayers, however this was true only in the past. We got a rude shock in June 2012 when a group of us women visited the Dargah. We discovered that a steel barricade was put up to prevent our entry into the inner sanctum.
We were not going to accept this discrimination. We decided to meet with the keepers of the Dargah to sort out this situation. After all, some of us had offered prayers in the mazaar just the previous year. We wondered what changed that necessitated a bar on our entry! Soon we met with the President of the dargah Trust and sought a response on why we were disallowed entry.
We were given ridiculous and sexist reasons pertaining to the dressing of women on account of which they decided to ban women: "Unko unke pallu ka hosh nahi rahta hai" (they don't even know how to manage their own clothing), we were told. He went on to say that the decision was for the safety and security of women and that it was being done in accordance with the Shariat. He had no answers when it was pointed out that how come we have always been allowed so far and why the sudden change? How is it that we are able to enter the inner sanctum in so many other dargahs in Mumbai and elsewhere in India? We decided to pursue the matter as it is of utmost significance for Bharatiya Muslim Mahila Andolan to fight this gender-based discrimination — we did not wish to accept this arbitrary application of Shariat.
We started by contacting various authorities to look into this matter. We made a representation to the State Minorities Commission. We sent out similar letters seeking intervention for gender justice to the National Commission for Women, Maharashtra State Commission for Women, Chief Minister of Maharashtra as well as a few sitting ministers. We also personally met with several concerned officials to resolve this matter. The Secretary of the State Minorities Department arranged a meeting between us, the dargah trustees and some others. Her efforts were in vain as nobody from the dargah trust turned up for this meeting.
Following our request, letters were issued by different commissions to the Trust to resolve the matter. Letters were sent by us too. All these efforts at resolving the matter through discussion and dialogue were thwarted by non-cooperation of the Trust. They seem to be in clear denial of the discrimination. In March 2014, we received a received a letter from the State Minorities Commission stating that the matter is beyond its jurisdiction. In short, the women continue to be barred from entering the inner sanctum of the Dargah.
This raises several concerns. Discrimination cannot be passed off as Islamic. To us it is clear that denying access to women to the mazaar is a violation of the Quranic principles of justice and fairness. Men and women are equal in Islam; this discrimination must be challenged. Additionally, it infringes upon our fundamental rights as guaranteed by the Constitution of India.
This ban on women is also against the essence of Sufism; love, compassion and humanity. It goes against the spirit of syncretism and inclusiveness that signifies the teachings of Sufi saints. Our Sufi shrines are living examples of harmony and plural traditions in our society.
Today Muslim women are barred, who is next? There cannot be a greater disservice to the spirit of Sufism; the Pir would certainly not approve. Clearly, a conservative and extremist Salafi ideology seems to be at work here. At all shrines, female devotees have an equal right of entry and access to all parts including the mazaar on par with the male devotees.
We need to ask whether the right to religious freedom as guaranteed by the Constitution applies only to men? Aren't the Articles 25 and 26 of the Constitution of India meant for men and women both? This ban on entry amounts to discrimination against women and is in violation of women's rights to equality under Article 14. It also violates the right against discrimination on the ground of sex alone under Article 15 of the Constitution.
However, this discrimination is not faced by Muslim women alone. Hindu women too are discriminated in places of worship such as Sabarimala temple and Shani mandir more recently. It would be relevant here to refer to the judgment of the Honourable Supreme Court in the matter of N Adithayan vs Travancore Devaswom Board and others in 2002. The apex Court held that there was no justification for permitting only the Brahmins to carry out the necessary rites and rituals as priests only on the ground that traditionally the rites and rituals were carried out by them.
After referring to several judgments dealing with the rights guaranteed under Articles 25 and 26, the Honourable Supreme Court came to the conclusion that any custom of restricting functions of priests or poojaris to Brahmins only, is in violation of human rights, human dignity, concept of social equality and the specific mandate of the Constitution and could not be considered as an integral part of the Hindu religion. The message from this judgment is clear. All citizens are equal and no class of citizens can be discriminated based on caste or gender or religion.
The ban on women's entry into the Haji Ali mazaar is unacceptable. It goes against the Islamic spirit of justice. It negates the essence of Sufi ruhaniyat (spirituality). It is a clear violation of fundamental rights of women as guaranteed by the Constitution.
The authors are co-founders of Bharatiya Muslim Mahila Andolan
Explainers
The Islamic Ministry released a list of guidelines ahead of Ramzan this year, including no loudspeakers, no i'tikaf without ID, no prayer broadcasts, and a ban on iftar in mosques. Many critics referred to it as the Saudi government's attempts to reduce the influence of Islam in public life
World
Saturday's blast took place during an event honouring Afghanistan's media at a cultural centre in Mazar-i-Sharif. Police said a security guard was killed and that five journalists were among the wounded
World
President Shavkat Mirziyoyev came to power in 2016 after the death of his autocratic predecessor Islam Karimov and has pushed through significant economic and social reforms