New Delhi: In a breather for a Pakistani woman who was to be deported on Thursday after her 30-year stay in India, a Delhi court has directed authorities concerned not to send her back in haste since it is her right to challenge her deportation before a higher court.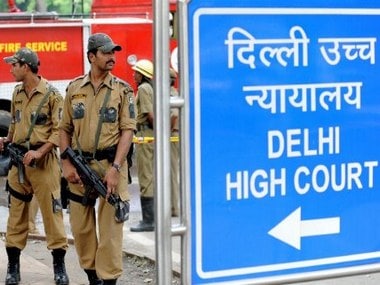 The court passed the order a week after it had directed the woman, Nuzhat Jahan, to be deported to Pakistan since her visa had expired in 1994 and her stay here since then was illegal.
Additional Sessions Judge Narinder Kumar directed the Foreigners' Regional Registration Office (FRRO) not to deport Nuzhat "in haste" after her husband Mohd Gulfam told the court that her wife intends to move the Delhi High Court.
ASJ Kumar had on 2 May sentenced Jahan to six days in jail and asked the Delhi government to deport her to Pakistan without any delay. It was informed that all arrangements have been made to deport her.
Considering Gulfam's plea that her wife wants to challenge the order before the high court, ASJ Kumar said, "Every seeker of justice, even if a citizen of any other country, is entitled to equality before law and equal protection of law."
"Similarly, wife of applicant (Gulfam) who entered India on a valid visa is also entitled to protection of law.
"Gulfam expressed intention of his wife in filing revision petition against the judgement of the court and according to law, she has got a period of 60 days for filing revision petition," the court noted.
The ASJ also noted that "In case the revision petition is ultimately allowed, the convict shall suffer because of her deportation without allowing her to exercise her right of filing revision petition.
"Therefore, it would be in the interest of justice that FRRO (Pak section) should wait and not take any action in haste for deportation of convict when she is going to file revision petition before high court."
The court also considered the fax message received by Superintendent of Jail no. 6 of Tihar from the FRRO and Delhi Police (Pakistan Section) to the effect that steps have been taken for deportation of convict Nuzhat Jahan to Pakistan today.
In the application on behalf of Nuzhat, Gulfam also told the court that he has already deposited the penalty for delay in getting the visa extended and her application for Indian citizenship is pending in the Ministry of Home Affairs.
Nuzhat got married to Gulfam, an Indian national, on August 2, 1983 and came to India in May 23, 1985.
She then applied for a long-term visa which was granted to her and her passport was also extended upto September 1993. Her long-term visa was also further extended upto March 1993.
She was sent reminders and notices for visa extension and passport revalidation in 2000 and 2002 but in vain.
Nuzhat was then arrested and taken to Delhi Police's Pak section and a case was registered against her.
An official of the passport section in Delhi Secretariat had told the court that after 1993, Nuzhat was sent several notices reminding her about the expiry of her visa and passport but she did not take any step for getting them extended.
PTI
Your guide to the latest election news, analysis, commentary, live updates and schedule for Lok Sabha Elections 2019 on firstpost.com/elections. Follow us on Twitter and Instagram or like our Facebook page for updates from all 543 constituencies for the upcoming general elections.
Updated Date: May 09, 2013 15:59:19 IST