Dineshwar Sharma, Centre's special representative meets college students in Anantnag
Sharma was appointed as the Centre's special representative on 23 October to hold talks with all stakeholders in an effort to find lasting peace in Kashmir.
Srinagar: Centre's special envoy on Kashmir Dineshwar Sharma today visited Anantnag, considered to be the epicentre of last year's unrest in the Valley, and met college students who asked him to ensure that peace is restored in the area.
Sharma, who is on his second visit to the state in about three weeks, met around 15 delegations in Anantnag, which saw widespread protests last year following the killing of Hizbul Mujahideen militant group's poster boy Burhan Wani. The 61-year-old former Director of Intelligence Bureau was flooded with requests ranging from alleged police excesses, providing security, complaint against news channels, lack of development, employment and opportunities, officials in Srinagar said.
Students of various colleges made an emotional plea to Sharma, urging him to rid the area of violence. Female students requested Sharma to create an atmosphere where the gun culture would come to an end and peace becomes the order of the day, the officials said. Some of them even suggested to Sharma that talks should be held with the separatist groups so that the longest spell of violence can be ended.
The students also highlighted that the national media, especially the electronic media, was portraying the Valley in bad light and urged him to ensure an immediate end to the "biased" coverage.
They pointed out how the residents of Anantnag had come forward and extended all help to Amarnath pilgrims when they were attacked by militants. The students also highlighted the incident in which the locals helped the Army and security forces when their vehicles had an accident. The Anantnag visit was Sharma's second trip to south Kashmir. He had earlier this week visited Pulwama district, which was also among the worst hit by militancy.
Anantnag and Pulwama were the epicentres of unrest following the killing of Wani last year. They earned the notorious distinction of being the nerve centres of militancy with anti-insurgency operations being launched on a war footing in the area.
Sharma was appointed as the Centre's special representative on 23 October to hold talks with all stakeholders in an effort to find lasting peace in Kashmir.
After his first visit to the Kashmir Valley, Sharma suggested that cases against 4,500 youths involved in stone pelting for the first time be dropped in a bid to win hearts.
Over 11,500 cases against stone pelters have been registered since July last year following Wani's death. Of these, over 4,500 youths were first-time offenders.
In a bid to resolve the Valley's electricity crisis, especially during winters, Sharma also took the initiative of providing additional 300 MW energy to Kashmir this year.
He had arrived for his second visit to the state on 24 November. For the first two days, he visited various migrant camps in Jammu and later flew to Srinagar on 26 November. He will be returning on Wednesday.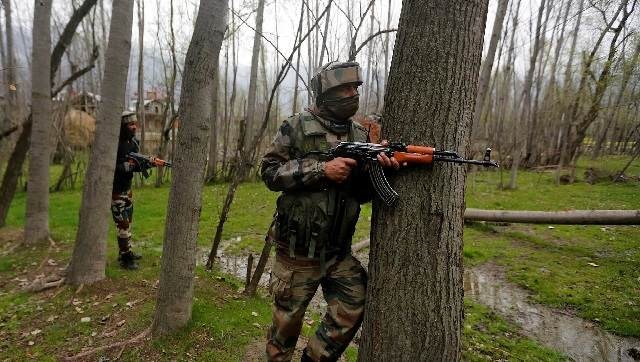 India
Security forces launched a cordon and search operation in Shokbaba forest in the Sumblar area of Bandipora in north Kashmir following inputs about the presence of terrorists, officials said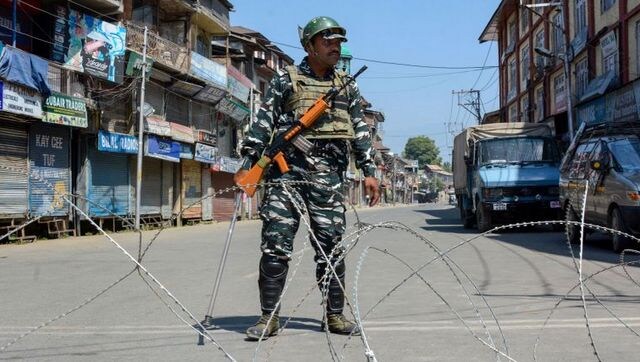 India
Kashmiri Shia politician Ruhullah Mehdi said if the Friday prayers and other major religious functions continue to be banned in wake of COVID-19 pandemic and 'this particular procession suddenly encouraged in isolation, I see nefarious designs behind it'
India
This comes after army officials revealed that the new modus operandi to indoctrinate and train Kashmiri youth in militancy was to call them through proper visa channels, rather than having them take the risk of crossing the border illegally.