Dilip Ghosh brings Atal Bihari Vajpayee's ashes to Kolkata, immersion ceremony to take place at Gangasagar
Prime Minister Narendra Modi and senior BJP leaders handed urns with former prime minister Atal Bihari Vajpayee's ashes to party presidents
Kolkata: The ashes of former prime minister Atal Bihari Vajpayee was brought to the city on Wednesday and will be immersed in various rivers across West Bengal.
The 'asthi kalash' was brought to Kolkata on Wednesday by state BJP president Dilip Ghosh and will be taken to Gangasagar on Thursday where it will be immersed as part of the party's country-wide programme, a party leader said.
Gangasagar is an island off the coast of Bengal where the Ganga river meets the Bay of Bengal. The contents of the main kalash (urn) will be divided into four other urns. The main urn will be immersed at Gangasagar and the four other urns will be taken to north Bengal, Farakka, Bankura and Nabadwip, he said.
"The people of these areas too want to pay their respects to Vajpayeeji so it will be taken there and immersed in rivers there," Jaiprakash Majumdar, vice-president of West Bengal BJP unit told PTI.
Prime Minister Narendra Modi and senior BJP leaders handed urns with former prime minister Atal Bihari Vajpayee's ashes to party presidents from across the country at a function in Delhi on Wednesday.
The BJP has decided to take out 'asthi kalash yatras' in all districts and immerse the ashes in rivers across the country. Processions will start from the state capitals and will pass through all blocks, party leaders said.
India
For more than 70 years now, when it comes to Hindu rights and the administration of Hindu institutions, including temples, laws have been lopsided against Hindus and in violation of the Constitution
Politics
In the two decades that Narendra Modi has been in public office, first as chief minister and then as prime minister, he has established his vision of development for all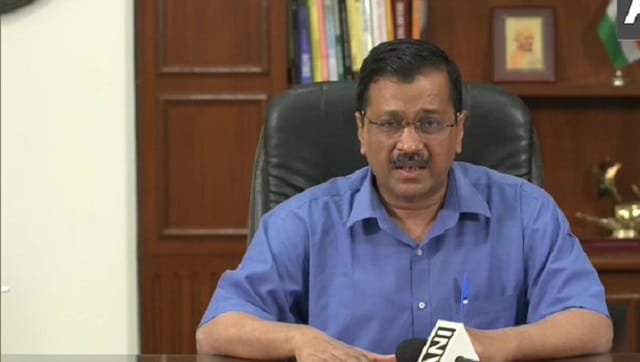 India
Kejriwal requested the Prime Minister's intervention for adequate coal to be diverted to plants such as Dadri-II and Jhajjar TPS, which are supplying to Delhi