Outrage over Digvijaya Singh's abusive retweet on Narendra Modi; 'Diseased mind' says BJP
Senior Congress leader Digvijaya Singh on Friday retweeted a derogatory remark on Prime Minister Narendra Modi, but later said he did not endorse it after controversy erupted
Senior Congress leader Digvijaya Singh on Friday retweeted a derogatory remark on Prime Minister Narendra Modi, but later said he did not endorse it after controversy erupted.
"Retweets are never endorsements. This is the basic principle of Twitter," Digvijaya Singh told reporters here.
A few hours earlier, Digvijaya had retweeted a picture of Prime Minister Narendra Modi with some highly derogatory text.
Digvijaya Singh shared the tweet with a disclaimer: "Not mine but couldn't help posting it. My apologies to the person concerned. He is the best in the 'Art of Fooling!'"
After it triggered a controversy, the Congress leader said that the words used by him — "He is the best in the 'Art of Fooling'" — are "not derogatory".
My words are simple-He is the best in the art of fooling. These words are mine: Digvijaya Singh,Congress on abusive meme against PM Modi pic.twitter.com/D6y7fP3cYs

— ANI (@ANI) September 8, 2017
He asked mediapersons as to why they were not questioning the Prime Minister who "did not tweet a word of condemnation on journalist Gauri Lankesh's murder". "Does Modiji, who tweets on even very trivial things, not have time to write a word in condemnation of that lady's murder who, much like her illustrious father, fought all her life against the people who are spreading poison of communalism in our society?" Singh said. He also demanded to know why Modi had not "unfollowed" four people who used abusive language against Lankesh after her murder.
एक महिला पत्रकार को गोलियों से भून डाला गया और फिर उसे कुतिया कहना इस देश का सम्मान है क्या.. BJP मुझे संस्कार ना सिखाये. — digvijaya singh (@digvijaya_28) September 8, 2017
Singh insisted that he had not used any unparliamentary word against anyone in his tweets, neither did any of his followers. Singh drew flak from various BJP leaders on Twitter.
Highly derogatory words supported by senior Congress leader like Digvijay Singh is deplorable,pathetic & condemnable: Sudhanshu Trivedi, BJP pic.twitter.com/GNt9nziQn4

— ANI (@ANI) September 8, 2017
As per NDTV, BJP spokesperson GVL Narasimha Rao said, ""Digvijaya Singh's comments on Twitter reflect the Congress party's diseased mind." Rao further said that the Congress has insulted not only Narendra Modi, but also the entire nation.
Digvijaya Singh shocks with abusive tweet against PM, 'diseased mind,' says BJP https://t.co/aN2klAsyxE pic.twitter.com/ioBLtneTDt — NDTV (@ndtv) September 8, 2017
Majority of senior Congress leaders did not voice their opinion, but the party's Tom Vadakkan said, "Two wrongs don't make a right... we are not being dismissive of it... the concerned general secretary has apologised," as reported by NDTV.
The Congress leader found himself in the middle of two Twitter-related controversies on the same day. As per another NDTV report on Friday, Singh "apologised to NDTV anchor Ravish Kumar after sharing a video on Twitter that incorrectly suggested the latter had abused Prime Minister Narendra Modi in a public speech on Wednesday."
The article stated that Kumar, a senior journalist, had said that "it was disheartening to know that PM Modi followed, among others, Twitter users like Nikhil Dadhich who celebrated and justified the murder of journalist Gauri Lankesh."
"A video of the speech posted by a YouTube user with a wrong headline, however, suggested that Kumar targeted Modi using unacceptable language," as reported by NDTV. Singh then shared the video on Twitter early Friday. Several users indicated that Kumar had not said what the headline was suggesting.
With inputs from IANS
Find latest and upcoming tech gadgets online on Tech2 Gadgets. Get technology news, gadgets reviews & ratings. Popular gadgets including laptop, tablet and mobile specifications, features, prices, comparison.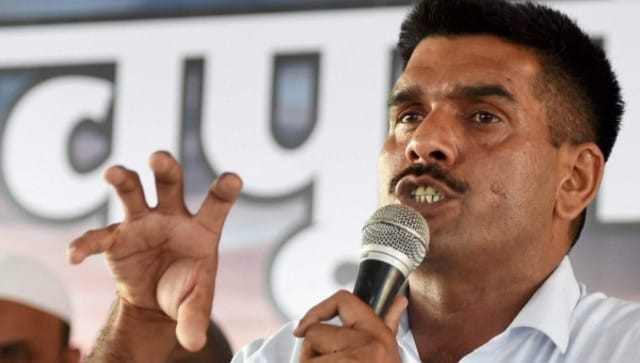 Politics
Tej Bahadur had moved the SC after the Allahabad High Court dismissed his petition against the election commission's decision to reject his nomination papers during the 2019 Lok Sabha election. He was dismissed from BSF in 2017 after he posted a video online complaining about the quality of food served to the troops
News & Analysis
To use this, users will have to create an Avatar, go to the 'Create Post' option and then click on 'Background Colour' and select the favourable theme.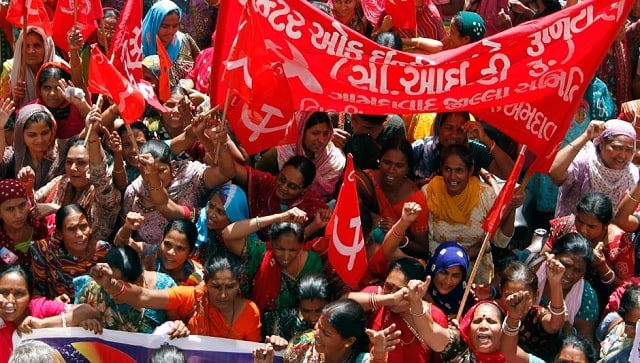 India
The charter of demands of the general strike include cash transfer of Rs 7,500 per month for all non-income tax paying families and 10 kg free ration per person per month to all needy