Did Yakub Memon make a mistake by trusting Indian investigating agencies?
The moot point is certainly not about law, but about ethics.
Whether the Mumbai blast convict Yakub Memon finally walks to the gallows or not, the gnawing question that will continue to stare us in the face is not if he ever participated in the conspiracy and its execution, but if the Indian investigating agencies betrayed him and used his own evidence to hang him.
The moot point is certainly not about law, but about ethics. If the evidence, even voluntarily submitted by him, proves his criminality, he deserves punishment. But if he was duped into a sense of safety, it was unethical because it would have made him complacent and thereby denied himself a fair shot at the legal avenues. If he incriminated himself, believing that the investigators will take care of him, he himself has spoiled his legal chances. This is both a travesty and miscarriage of justice.
The only television interview, that he gave to India Today's Madhu Trehan while in CBI custody, after his return from Pakistan provides the earliest evidence of Yakub dropping his guard and being exploited. It was obviously a set up - an accused in custody cannot have a sit-down interview without the active support of the investigating agency, and the expectation of some gain. Moreover, an accused in custody, that too charged with a heinous crime, should be a complete fool to spill the beans and implicate himself before a television camera, if he is not promised some protection.
In the interview, he lays bare everything - how his brother and Pakistan's ISI masterminded the blasts, who were the people involved, how the Memon family fled to Pakistan and was rehabilitated, and the exact places where they stayed - while stating that he was not party to the crime, but got trapped because of his brother. The interviewer shows a little bit of aggression, expressing disbelief in his claim of innocence, but the man helplessly gulps it down because he has no choice. What played out in future was the same experience that he probably would have felt during the interview - everyone loved the sensational and specific details of his disclosure, but didn't want to buy the adjunct story of his innocence. In hindsight, it was the first sign of a let down that was in waiting.
Was it this apparently unethical pact, which the CBI never owned up, that sealed Memon's fate? Media reports in 2006 and 2007  vividly described how incredulous Yakub was, when he realised that things were going wrong in court. In 2006, he was hysterical when his conviction was announced indicating that he hadn't expected it. "You are making good people terrorists while people who are really doing the bombings are making you look like fools," he reportedly shouted, adding that he should have paid heed to his brother, Tiger Memon. In 2007, when his death sentence was announced, he nearly lost it. Reportedly, he screamed: "My lord, forgive this man for he does not know what he is doing… I don't want to remain in this court any longer."
The details in the letter of B Raman former senior RAW official, published by Rediff two years after his death, clearly indicate that Yakub has reasons to feel betrayed because there were "mitigating circumstances" that the prosecution kept away from the court. In fact, these "circumstances" - which meant active cooperation of Yakub with the investigation - helped the agencies crack the case, nail the involvement of the ISI, and even bring other members of the Memon family to stand trial in India. Raman also disclosed that it was indeed in Kathmandu where Yakub was picked up, as the latter himself claimed, and old Delhi was only the place where his arrest was officially recorded.
"I was disturbed to notice that some mitigating circumstances in the case of Yakub Memon and some other members of the family were probably not brought to the notice of the court by the prosecution and that the prosecution did not suggest to the court that these circumstances should be taken into consideration while deciding on the punishment to be awarded to them. In their eagerness to obtain the death penalty, the fact that there were mitigating circumstances do not appear to have been highlighted," Raman wrote in his letter.
Other than Raman's posthumous letter, nobody from the agencies acknowledges the "mitigating circumstances", and that prepared Yakub's death-trap. The agencies can certainly feel morally right in deceiving a "criminal" and feel good that its strategy worked, although they will never own up such a story.
Instead, all that they will admit is what Shantanu Sen, the CBI official who headed the special task force that investigated the Mumbai blast, said on NDTV on Tuesday. He said the inducement to Yakub was their safety in India and justice.
Senior journalist Maseeh Rahman, who had exclusive access to the Yakub story, thanks to a senior unnamed CBI official, contests Sen's argument and corroborates Raman's point of "mitigating circumstances". According to him, Yakub brought with him a cache of materials, including video and audio clips that he recorded at great personal risk, to help the investigators complete their task. But in court, all this evidence was used to secure for him the death sentence. "Overnight, the Memons were dog meat," he wrote in this Indian Express article. "When an individual betrays your trust, you have the option of a legal remedy. But when a state displays bad faith, what do you do?," he asks.
The versions of Raman and Rahman prove beyond reasonable doubt that Yakub returned to India and brought his family back on some assurance, which cannot be mere "justice" as Sen claimed, because justice is an inalienable right of an individual. There is a clear miscarriage of justice that goes unnoticed in this case - that Yakub perhaps didn't take his legal defence seriously till his conviction and sentencing because he was already promised some leniency.
Couldn't he have escaped the gallows had he not incriminated himself by voluntarily providing crucial evidence that he himself compiled, and instead focussed on a competent legal defence? The apparent betrayal is not only about reneging on a promise, but also preventing one from fully exploiting the legal recourse. Sounds diabolic, doesn't it?
Find latest and upcoming tech gadgets online on Tech2 Gadgets. Get technology news, gadgets reviews & ratings. Popular gadgets including laptop, tablet and mobile specifications, features, prices, comparison.
World
In picking Garland, Biden is turning to an experienced judge who held senior positions at the justice department decades ago, including as a supervisor of the prosecution of the 1995 Oklahoma City bombing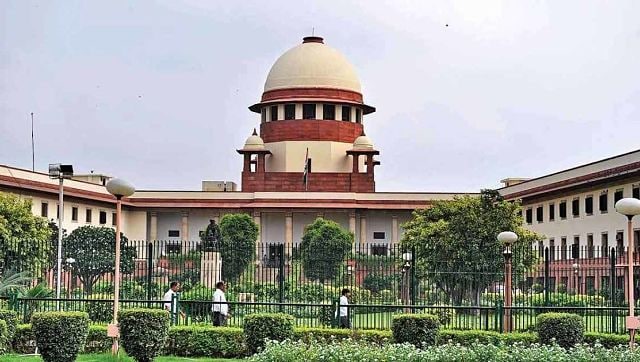 India
The Supreme Court posted all the petitions concerning the farmers' issue on Monday (11 Jan), after the Centre informed the CJI-lead bench that 'healthy discussions' are going on between the government and farmers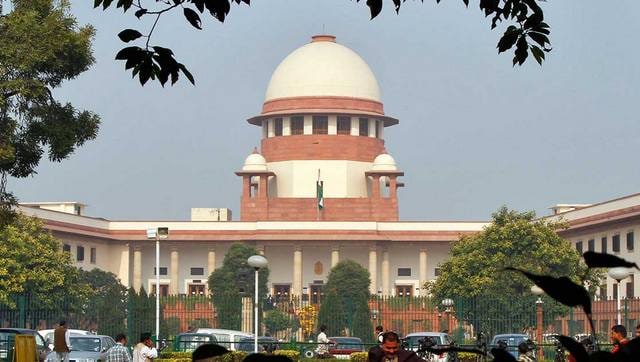 India
The court further said it is 'extremely disappointed' with the way negotiations are going on between the Centre and the farmers on the new farm laws