Did TTV Dinakaran's contact get him in trouble? All you need to know about conman Sukesh Chandrasekhar
Sukesh Chandrasekhar, said to be the alleged middleman who was working for AIADMK deputy general secretary TTV Dinakaran, was arrested in New Delhi on Sunday and Rs 1.3 crore was recovered from him
Sukesh Chandrasekhar, said to be the alleged middleman who was working for AIADMK deputy general secretary TTV Dinakaran, was arrested in New Delhi on Sunday and Rs 1.3 crore was recovered from him. Chandrasekhar and Dinakaran were allegedly involved in a deal worth Rs 50 crore to help the latter's AIADMK (Amma) faction clinch the all-important election symbol of 'two leaves'.
Who is Sukesh Chandrasekhar
However, a look at Chandrasekhar's chequered past shows he is not new to ponzi schemes or to conning people.
According to a report in Mid-Day, Delhi police DCP (crime) Madhur Verma said Chandrasekhar had been arrested under sections of Prevention of Corruption Act and the Indian Penal Code for impersonation, criminal conspiracy and corruption. It also said he had once tried to impersonate the personal assistant of a Union Cabinet minister, to try and derail Bombay High Court proceedings.
The report further added that there are a total of 19 criminal cases against him in Mumbai, Bangalore, Chennai and Delhi, on charges ranging from forgery to cheating. In the most recent case, he is said to have told Dinakaran (the duo have known each other for four years) that he was well connected to the power centres in Delhi, and could even get party general secretary VK Sasikala released from prison.
Karunanidhi's grandson, Leena Paul's partner
Chandrasekhar had claimed to be a grandson of former Tamil Nadu chief minister M Karunanidhi, and flaunted his connections to convince people he was an influential person who hobnobbed with politicians. According to a report in India Today, Chandrasekhar is a flamboyant person who liked living the high life.
At one point, the article mentions, he befriended actor Leena Paul with promises of getting her a meeting with filmmakers, but instead got her to join in on his "conning" exploits. In 2015, when the Delhi police arrested Paul, the duo were living in a rented villa worth Rs 4 lakh, and had a fleet of luxury cars, including several Aston Martins, a Rolls Royce, a Land Cruiser, a Hummer, a BMW, and an Audi.
Among the different people they duped was a Chennai-based business couple and a nationalised bank. In 2013, Chandrasekhar posed as a Karnataka government official who wanted a Rs 132-crore sanitary napkin machine order from a company called Future Techiniks Private Limited, the report added.
Modus operandi
Chandrasekhar, still only 27-years-old, started cheating and duping people early, and has been working on the other side of the law for over 10 years now. A report in The Hindu mentions his glib silver tongue with which he conned people into buying into his schemes. In 2007, he promised a senior citizen help to bag a land deal, but conned him of Rs 1.4 crore.
The Chennai police then arrested him for conning victims after promising them to help them buy luxury cars at cheap rates. "A polyglot, he speaks fluently in English. Even the well-educated often fall for his glib talk. Whenever he is arrested, he drops names of influential people and attempts to mislead investigations," a senior police officer who has handled Sukesh was quoted as saying by The Hindu.
As a report in Mid-Day illustrated, even after being in police custody, Chandrasekhar continued duping people. In April-May 2014, while in judicial custody for a cheating case, he got himself admitted to a local hospital. The doctor who was treating him, Dr A Ilango, received a phone call from someone pretending to be a close aide of a powerful Tamil Nadu minister. "The caller asked Ilango to take care of Chandrasekhar, and promised to get him a plush house for Rs 50 lakh," the report quoted an officer of Chennai police as saying.
But when the doctor agreed and paid the money to an associate, he never heard from either the caller or from Chandrasekhar ever again.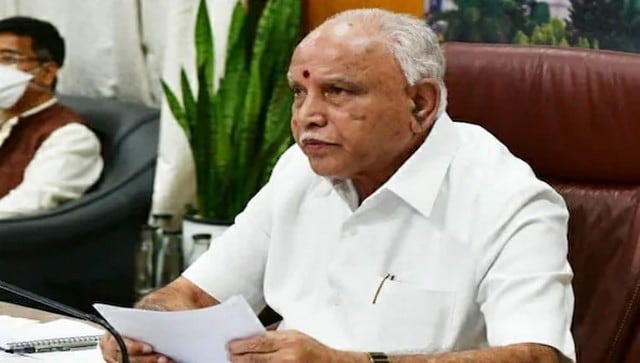 Politics
The BJP high command, with one eye on the upcoming 2023 Assembly polls in the state, has shortlisted a few notable names as possible replacements as chief minister
Politics
After years of "will-he-won't-he", the Tamil Nadu superstar on Monday once again announced that he will not be entering politics and the Rajini Makkal Mandram (RMM) will carry out welfare activities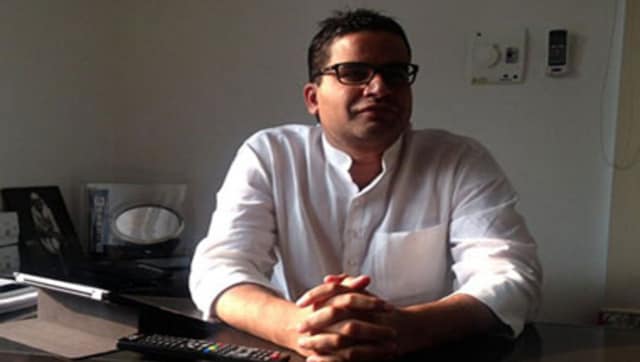 Politics
The newest twist in the tale came on Wednesday when Rahul Gandhi aide Archana Dalmia sent out a tweet giving Kishor a 'warm welcome into the Congress family' only to subsequently delete it